Furry friends! How to take care of your pets during the cold weather
Met Éireann has warned the country about the upcoming harsh, icy weather, with severe frost and snow showers on the way.
We may have our winter woollies at the ready, and a fridge full of food, however, it's important to remember that your pets need just as much care during these wintery conditions.
The DSPCA has shared some helpful tips for those of you who will be caring for your fluffy friends during the icy conditions.
Taking to Facebook, the DSPCA Veterinary Hospital shared some advice that will certainly help those of you with pets at home.
Bring your pets inside!!!!! https://t.co/XVAywuwP9t

— whatdogisthat (@whatdogisthat) February 26, 2018
They explained that keeping your pets inside, warm and safe should be your priority, especially with heavy snow and very cold temperatures forecasted for the coming days.
"Keep your animals indoors, supply cats with litter trays and keep your dog on a lead," they shared.
If your cat or dog has been outside make sure to keep them super warm, "Dry them thoroughly after being outside."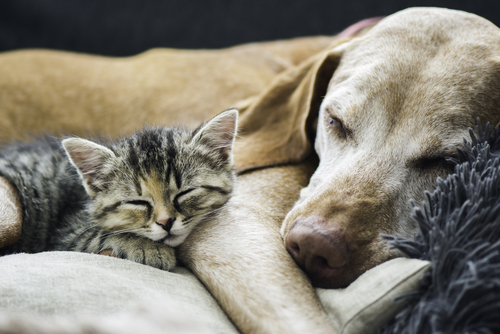 Many people will be using salt or grit on footpaths and roads this week, and even though they prevent accidents for humans, they can cause great discomfort for animals, "Clean their paws if they come in to contact with salt or grit." If you have a dog, you may also want to get some doggie boots to protect his paws against ice and rock salt.
"Ensure microchip details are up to date and they are wearing an ID tag," they warned.
Another thing to do is to hit the bonnet of your car before starting it as cats tend to climb into the engine when they are cold.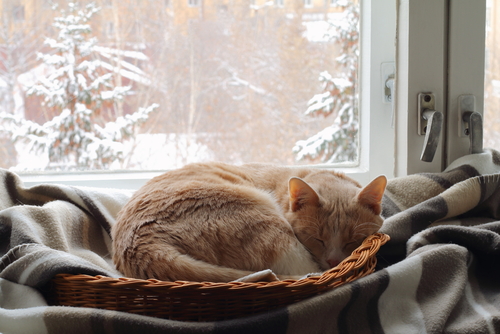 It's important to remember that even if your pet usually stays outside, you must bring them in when the conditions worsen. If the weather is too cold for a human, it definitely isn't suitable for an animal.
However, if you are not able to bring your pet inside, they said, "Make sure they have a secure warm shelter, food and water at all times."
Once you've looked after your own pets, try help out other animals, including birds, something as simple as putting out fresh water or seeds can help.
"In case of a veterinary emergency, have your vet's number saved or written down, some vets don't provide on-site out of hours services so be aware if you need to travel to an unfamiliar location, have the directions ready before you need them," they concluded.