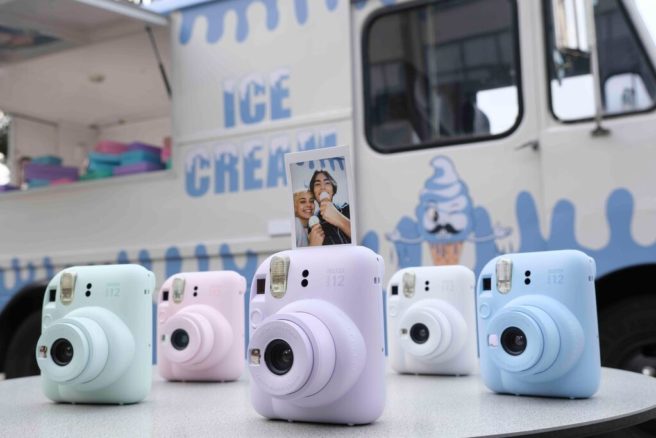 Fujifilm announces the new INSTAX MINI 12 Instant Camera and the new INSTAX UP App
FUJIFILM Europe GmbH, Imaging Division has launched the new INSTAX MINI 12 Instant Camera – built with all the best bits of the popular INSTAX MINI instant camera series in mind, plus impressive upgrades, MINI 12 combines a fun aesthetic and enhanced features in a camera designed to fill the world with joy.
With its inflated, bubble design, MINI 12 carries over the main features of the most recent INSTAX MINI 11 Instant Camera (launched in 2020), including Close-Up/Selfie Mode and Auto Exposure adjustment capabilities, but also features a new Parallax Correction feature, in which the camera's viewfinder aligns with the lens when using Close-Up Mode, reducing object shifts, resulting in a centered photo. MINI 12 also features automatic flash control, create beautiful images in both bright or low-light situations. Its updated lens structure provides intuitive steps for both powering the camera on and off and accessing the popular Close-Up/Selfie Mode with a simple twist of the lens.
Commenting on the release, Shin Udono, Senior Vice President, Imaging Solutions, FUJIFILM Europe says:
"The INSTAX MINI series has long been an incredibly popular choice to introduce the fun of instant cameras to photography lovers, old and new, thanks to its playful design, ease of use, and affordable price"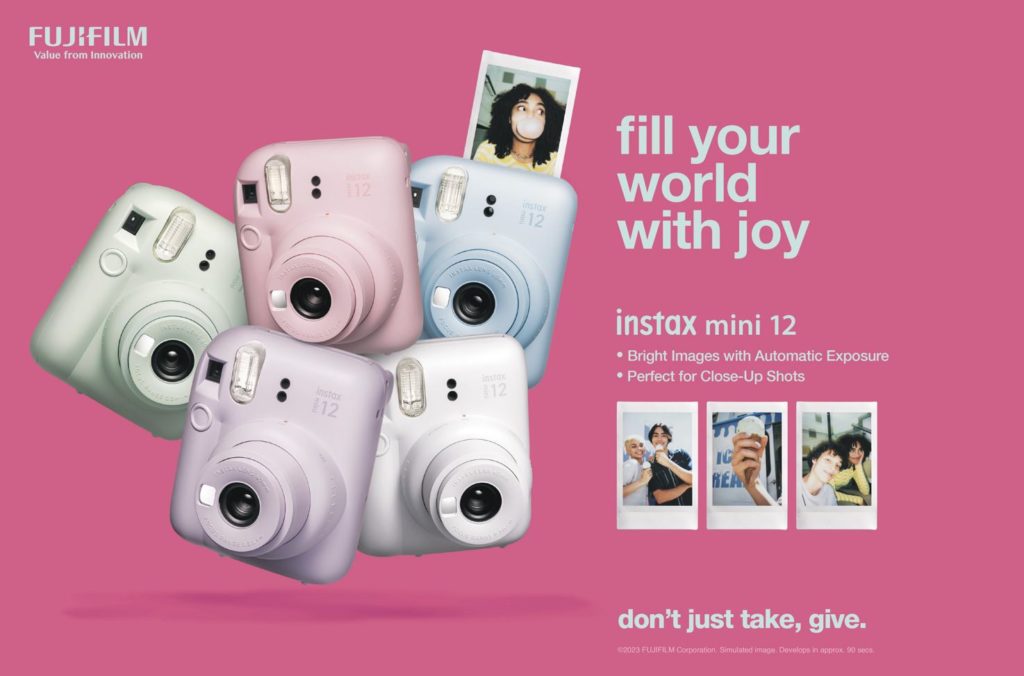 The MINI 12 will be available in Blossom Pink, Mint Green, Clay White, Lilac Purple, and Pastel Blue and is expected to be available from 16th March at FUJIFILMI stockists nationwide (RRP: €90)
You can find out more information here.
And that's not all – FUJIFILM Europe GmbH, Imaging Division, have also announced the launch of Fujifilm's free, downloadable INSTAX UP! Smartphone App designed for INSTAX instant photography fans to digitally scan, store, and share their photos in one place.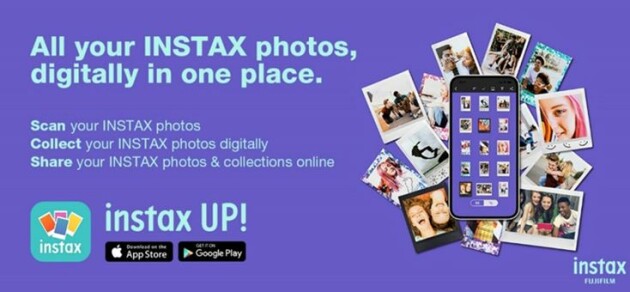 With INSTAX UP! users can:
Scan their INSTAX prints and store them digitally in one place
Organize their photos by category/list views for easy locating
Easily share stored photos and collections via social media or text
Import photos from other INSTAX apps (INSTAX mini LINK, INSTAX Link WIDE etc.) into the INSTAX Up
INSTAX UP! has been developed with the help of consumer feedback; where users wanting to digitally store and share INSTAX prints have previously used simple smartphone picture taking of photographs. This technique can result in the glossy surface of the print to cause reflections, as well some distortion including loss of texture of the border film. INSTAX UP! simplifies and improves the process for storing your favourite INSTAX prints digitally and turning them into shareable posts.
INSTAX UP! is available as of today, you can find it in the Apple Store here and on Google Play Store here.