From music to magic to drama, there's something for everyone at dlr Mill Theatre
Since opening their doors in May 2006, the dlr Mill Theatre have staged a wide variety of performing arts, community theatre, visual art, comedy, music, and children's shows; bringing many people together both on and off stage.
This February with Spring on the horizon, there are a host of wonderful events on, including music from Lore & The Dublin Gospel Choir, comedy from Neil Delamare and The Bee Gees Story as told through their music, and lots more.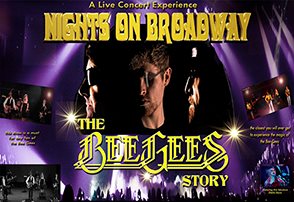 The Bee Gees Story – Fri 3rd Feb , 8pm Tickets: €25.00
"The Bee Gees' Story" tells the story of the Bee Gees entirely through their music. The Bee Gees' incredible songs, from over four decades, from the 60s to the 90s, have been painstakingly recreated by a totally live performance from top musicians in their field. The audience experience is that of being at a Bee Gees concert, with a unique blend of classic hits, acoustic medleys and, of course, the magic of the songs from Saturday Night Fever. The total song writing virtuosity of the Gibb Brothers is not neglected, our wonderful female vocalist appears as some of the musical legends, such as Barbara Streisand, Celine Dion, Dolly Parton and Diana Ross, that recorded songs specially written for them by the Bee Gees.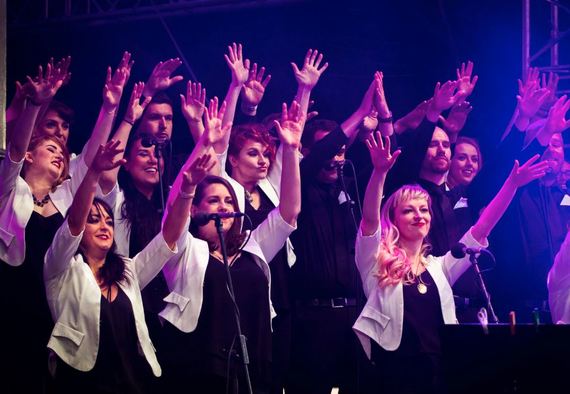 Lore & The Dublin Gospel Choir – Sat 4th Feb, 8:00pm Tickets €22/20
Lore & The Dublin Gospel Choir have teamed up for a unique musical collaboration which promises to produce a captivating evening of music. Having shared the stage with music industry heavyweights such as Rod Stewart, John Legend, Kodaline and Take That, The Dublin Gospel Choir are best known for their gospel, soul and RnB repertoire & their creative interpretation of contemporary pop and rock numbers. Lore, hailing from N. Ireland, will bring their soulful harmonies and finely crafted songs to the Mill Theatre for the first Time. Famed for turning the legendary song Teenage Kicks on its head, LORE have gone from living room dreams to Sell Out Theatre Tour success. This one-off musical collaboration is sure to produce an unforgettable musical experience.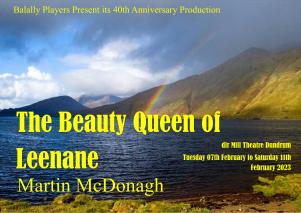 The Beauty Queen of Leenane – 7th-11th Feb, 8:00pm Tickets: €18/16
Balally Players present its 40th Anniversary production "The Beauty Queen of Leenane' by Martin McDonagh. With his Golden Globe in the bag and hotly tipped for an Oscar, Mill audiences have the chance to see Martin McDonagh's debut masterpiece 'The Beauty Queen of Leenane' and experience his black humour in the flesh. Prior to his success with 'In Bruges' and the 'Banshees of Inisherin', this was the play that launched McDonagh's career and electrified audiences. It introduced the world to McDonagh's darkly comic style – at times hilarious, at times vicious.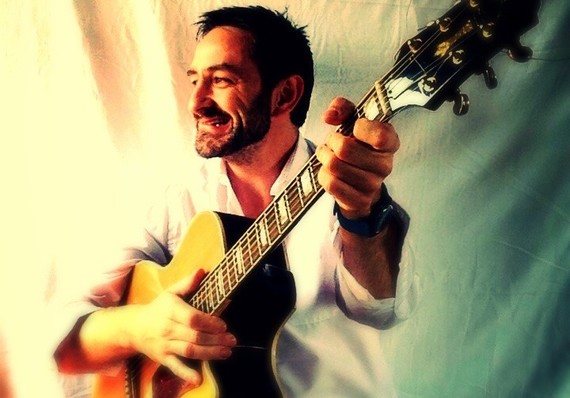 Albert Niland- In Maureen O'Hara Studio – 10th-11th Feb, 8:00pm Tickets: €20
Raw edgy lyrics with explosive acoustic guitar work, steeped in the flamenco and folk rock tradition, Albert Niland has created his unique sound, unlike any other. Although best known for his acoustic version of "Wuthering Heights" on Irish Radio in 2006, Albert has worked with the cream of Irish musical talent. In 2003, he released his debut album–Dirty Day–, and has since gone on to record nine solo albums and build a loyal fanbase throughout Europe. Having collaborated with Freddie White , and written songs for Christy Moore, Niland was also invited to perform at both the reunions of Planxty, and Moving Hearts in 2007.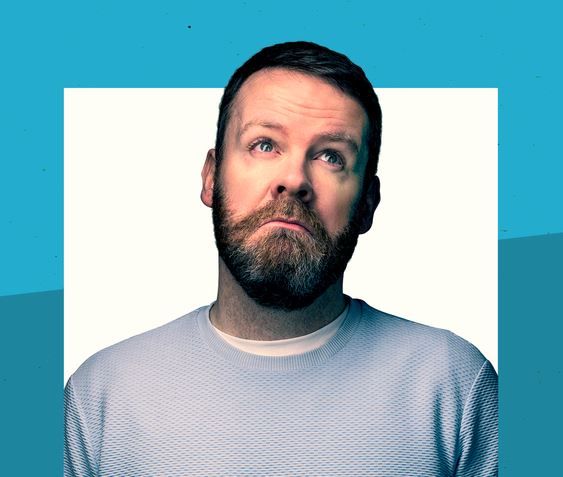 Neil Delamere – 23rd Feb, 8:00pm Tickets: €25
Neil Delamere is back with a brand new show, Delamerium. Expect the usual hilarious stories, wry observations and quick-witted improvisation as our comedy hero tries to makes sense of the world around him.
"No TV camera could accurately measure the lightning speed of Delamere's wit"– The Irish Times.
To book for any upcoming productions go to www.milltheatre.ie or the call box office on 01 2969340. Those listed are subject to change so please check website for up to date information.