Frankie Essex sends support to Molly-Mae after baby name reveal
Frankie Essex has offered a friendly show of support to a fellow mum.
Former Love Island finalist Molly-Mae Hague welcomed her first child on January 23 with her boyfriend, boxer Tommy Fury.
Earlier this week, the 23-year-old new mum revealed to the world that she had decided to name her baby girl Bambi. Molly-Mae had stated in the past that she had had the name chosen for years.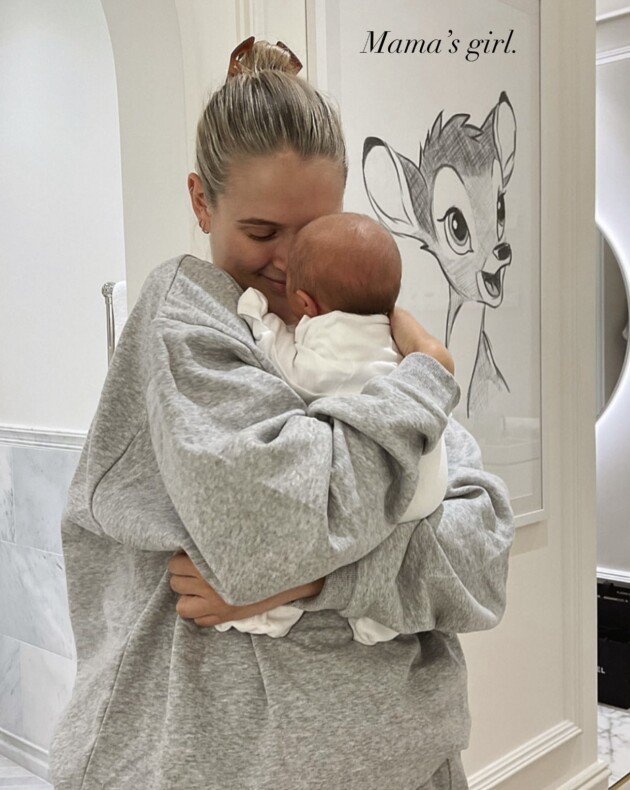 Unfortunately, her daughter's name reveal led to Molly-Mae needing to turn off her Instagram comments, after she began to receive unkind responses regarding the unusual name choice.
However, the mum-of-one has got a strong circle of support surrounding her, including the likes of fellow reality star Frankie Essex.
The Only Way Is Essex alum gave birth to twins in May of last year, and subsequently named them Logan and Luella.
Writing in her OK! column which was released today, the 35-year-old offered a shoulder of support to new mum Molly-Mae, and admitted that she personally loves the name choice.
"I think the name Bambi is really cute," Frankie wrote. "It's sad that she's had to turn off the comments because of people's negative opinions. It's nobody's business!", she insisted further.
Frankie then went on to recall the reactions she received when she revealed the names of her twins following their birth.
"I didn't get much criticism about Logan and Luella's names when we revealed them," she reminisced.
"Everyone said they loved the name Luella, but not a lot of people had heard of Logan before. It's a proper American name," Frankie noted additionally.
At the time of the twins' arrival, Frankie revealed that her boyfriend Luke Love had chosen the name Logan in honour of his favourite X-Men character, Wolverine. She also disclosed that she had had the name Luella chosen for over a decade.
"Luella has always been my girl name since I was 20 – I've never told anyone the name in case they stole it," Frankie shared.