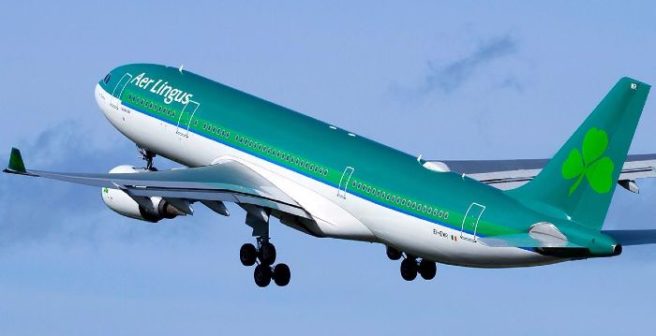 Flights between Ireland and the USA cancelled due to Storm Stella
Flights between Ireland and America have been cancelled this morning as Storm Stella hits the USA.
Aer Lingus took to Facebook last night to announce which flights have been cancelled, including services from Boston, New York and Newark to Dublin.
This morning, the airline tweeted out that all flights to Boston and New York from Dublin have also been cancelled.
#StormStella Due to forecast weather conditions all flights to/from Boston & New York (Newark & JFK) on Tuesday 14 March have been cancelled

— Aer Lingus (@AerLingus) March 13, 2017
The airline apologised for any inconvenience caused.
Up to 5,000 flights worldwide have been affected by the worsening weather conditions, according to the Daily Mail