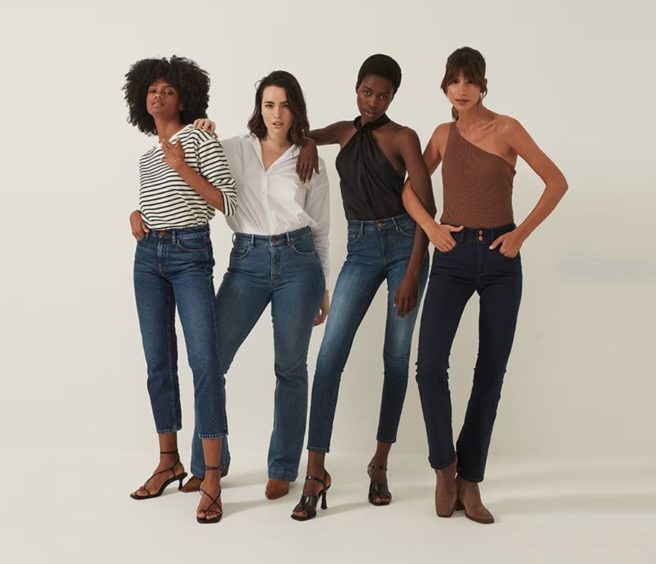 Find your perfect fit at 'The Confidence Room' by Salsa Jeans
This is a shopping experience you do NOT want to miss – The Confidence Room by Salsa Jeans on Exchequer Street opens on May 5th and will forever change your perception of a 'fitting room'!
This stunning space located at 32 Exchequer Street is designed to feel like the ultimate walk-in closet with a calm and comfortable atmosphere. Relax and enjoy a taste of Portugal with delicious Arcádia chocolates or a refreshing cup of Paisagindo tea while you browse the gorgeous Salsa Jeans collection along with soothing background music and plenty of other surprises in store!
This unique concept is a global first for the Salsa Jeans brand, with the overall aim of creating a space that inspires 'confidence you can wear'. From May 5th, guests will be invited to discover the brand's identity while perusing the wide range of Salsa Jeans fits, colours and washes to suit all body types and meet everyone's individual style preferences and needs. Customers are encouraged to try on as many styles as they like in the comfortable and spacious fitting rooms.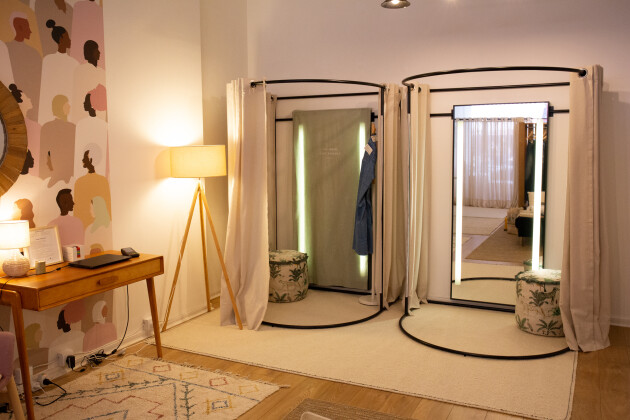 This immersive experience will forever change everyone's perception of a 'fitting room'. It will no longer be a place of stress with not enough room to move, or feeling uncomfortable when changing your clothes and dealing with unflattering lighting or awkward mirror angles. Instead, The Confidence Room by Salsa Jeans creates a relaxing environment to try on different styles of jeans until you find your perfect fit, all while feeling completely at ease with plenty of time and space. The Salsa Jeans 'go-to' range of everyday jeans are available in a variety of styles to make you feel stylish and confident. The jeans have sizes ranging from a 25'' to 40'' and range from approx. €95 – €110 in price.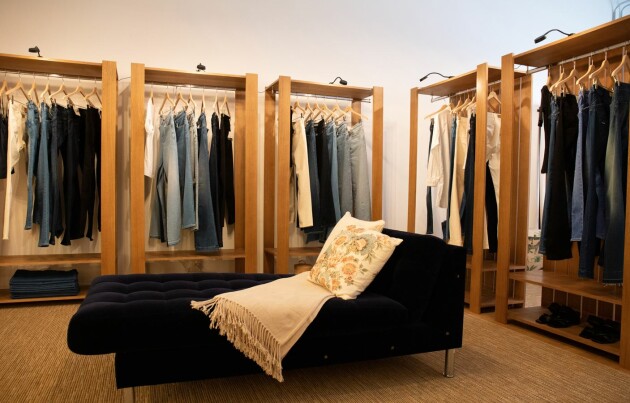 A Salsa Jeans expert will also be on hand to guide you if you require assistance to find your favourite pair of jeans for all occasions – whatever you need to help you to feel like your best self. A selection of other clothing garments and accessories will also be available in The Confidence Room so you can style the jeans in a variety of ways.
Online bookings now open for this unique and personalised shopping experience – guests will also enjoy plenty of surprises in store! Once you find your perfect fit, you are welcome to order it there and then for a convenient home delivery.
This personalised shopping experience at The Confidence Room by Salsa Jeans is by appointment only. Bookings can be made here.
Find out more online at www.salsajeans.com