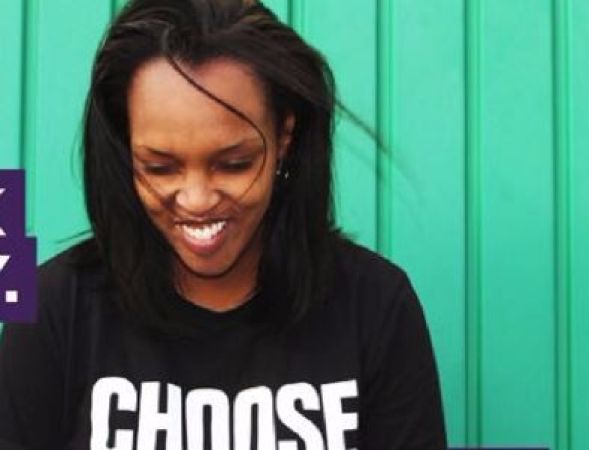 Female FGM campaigner receives death threats signed 'Jo Cox'
A candidate for the Women's Equality Party in the UK has received a death threat signed 'Jo Cox' – a deeply unsettling reference to a Labour politician who was brutally murdered in West Yorkshire last summer.
Nimco Ali, who campaigns against female genital mutilation, spoke of her distress upon receiving the handwritten missive.
Speaking to The Independent, Ms Ali said: "It's crippling to receive a death threat."
My sister @NimkoAli is one of the most dedicated & brilliant activists I am proud to know. No one should face threats for standing as an MP.

— sianushka (@sianushka) June 7, 2017
"I don't think the people who send these things realise the affect it will have or maybe they're fully aware and get kicks. I am worried for my safety."
Acknowledging the reference which was made to the late Ms Cox, Ms Ali said: "It was difficult having known Jo Cox personally and respected her so much."
"I'm familiar with abuse and received stuff like that for eight years as an activist but this shocked me. It's just words on a paper it just takes one idiot to act on it."
1917: women threatened for wanting to vote. 2017: women threatened for wanting votes. We can't wait until 2117 for this to end!! @WEP_UK

— London Feminist (@londonfeminist) June 7, 2017
Speaking on behalf of her colleague, the founder of the Women's Equality Party, Catherine Mayer, admitted that the letter came as a shock to Ms. Ali.
"At first Nimco was resilient as always but when I told her how it was signed, she was shaken up," she said.
"It was handwritten and in capital letters. It included racist, Islamophobic and misogynistic stuff and was extremely nasty."
Threats against @WEP_UK are OUTRAGEOUS and show exactly why this party is needed. Huge love and strength to all my sisters xx

— Caroline CriadoPerez (@CCriadoPerez) June 7, 2017
Worryingly, this is not the only incident of harassment that the party have endured, with Ms Mayer explaining that they have been on the receiving end of threatening phone calls this week.
"The unidentified male callers were shouting angry and abusive stuff and throwing insults. It was terrifying. The women have been left shaken up."
"There are women in the office at all times but it is scary to be there. This shows how much we need a woman's equality party."
Putting that "X" in that box felt more significant today than it ever has before. @NimkoAli @WEP_UK @catherine_mayer @Harini_Iyengar #ge2017

— Gabriella Apicella (@storytails) June 8, 2017
Commenting on the importance of her work thus far, Ms Ali said: "I have spent the last 10 years risking my life to Ends #FGM and I have lost so much to ensure this world is free of abuse and hate."