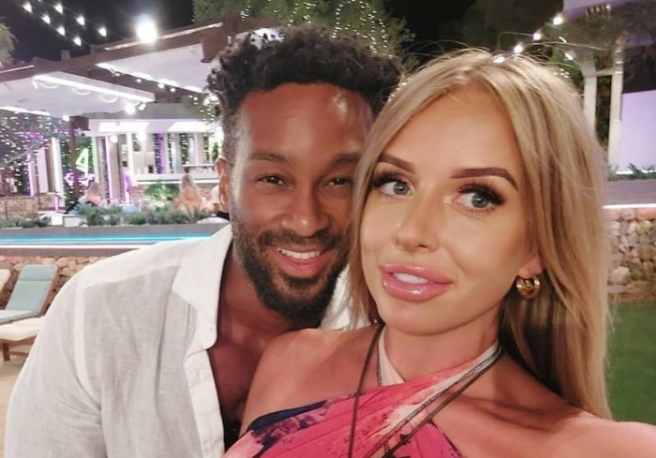 Faye Winter opens up about reason behind split from Teddy Soares
Faye Winter has shared new details about her and Teddy Soares' split earlier this year.
The former Love Island stars first met while in the villa in 2021 and announced they went their separate ways in February.
Speaking to MailOnline, Faye has opened up about the reasons that caused them to break up, describing the whole situation as "really difficult".
She explained, "It's been very obvious, especially over the last few months, we just wanted different things. We were just in different places. And you know, relationships… they're hard, you know, they're hard things to maintain".
"People go through breakups every single day. People go through heartbreak every single day. It's just part of life and it's a really difficult situation to go through".
Winter continued, "I'm not ready. I don't know if I will ever be ready to disclose what fully happened between us because that is between me and Teddy".
"But we just wanted really different things and, yeah, I think that's become… you know, I wanted to continue doing my work with charity and my Guide Dogs work. And it's just one of those things, unfortunately, and it is sad. It will always be sad and he'll always hold a very special place in my heart".
"But we've just got to keep moving and it's difficult because everybody wants to know, but at the same time we've got to respect our own privacy and also respect each other's", the reality star admitted.
After weeks of speculation, it was Faye that broke the news of her and Teddy's split by releasing a statement on Instagram that reads, "I wanted to let you know that after lots of time and consideration, Teddy and I have decided to go our separate ways".
"Thank you all so much for supporting our relationship and sharing the journey with us. I'm forever grateful".