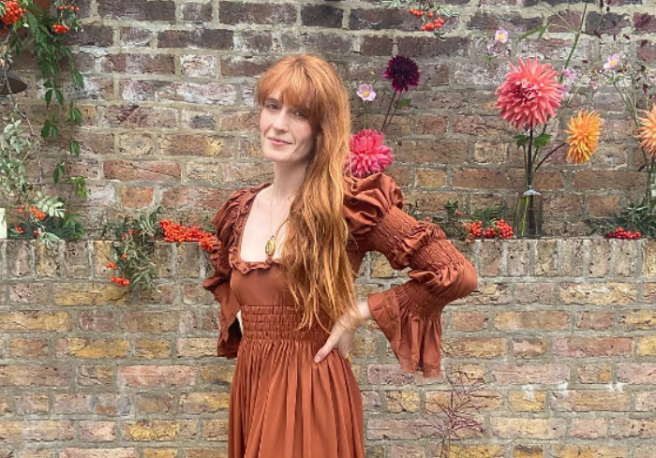 Fans support Florence Welch following 'life-saving surgery'
Florence Welch has revealed she had to undergo 'life-saving emergency surgery'.
The frontwoman of the band Florence + the Machine has been supported by a multitude of fans after she revealed she had to cancel gigs in order to recover.
Florence admitted she 'doesn't feel strong enough' to share the full details of her operation but promised fans she would be ready to perform again in Lisbon in September.
Posting the news to her 2.2M Instagram followers, Florence explained, "I'm so sorry that I had to cancel the last couple of shows".
"My feet are fine, I had to have emergency surgery for reasons I don't really feel strong enough to go into yet, but it saved my life".
Welch continued, "And I will be back to close out the Dance Fever tour in Lisbon and Malaga. (Maybe not jumping so much, but you can do that for me)".
"Suffice to say I wish the songs were less accurate in their predictions. But creativity is a way of coping, mythology is way of making sense".
The 36-year-old closed off by adding, "And the dark fairytale of Dance Fever, with all its strange prophecies, will provide me with much needed strength and catharsis right now".
Fans were quick to share their support for the Shake It Out singer in the comments of the honest post.
One fan wrote, "We are all so relieved you're okay. Sending you lots of love".
"Sending you love and energy to recover and be the energetic goddess you are", penned another commenter.
A third fan added, "Your health always comes first – we'll jump for you for as long as you need, always. Sending all the love and healing energy".
The news of Florence's emergency surgery comes almost a week after she revealed she had an X-ray that revealed she had been 'dancing on a broken foot', which meant she had to cancel her appearance at Rock en Seine in Paris and the Zurich Open Air Festival.