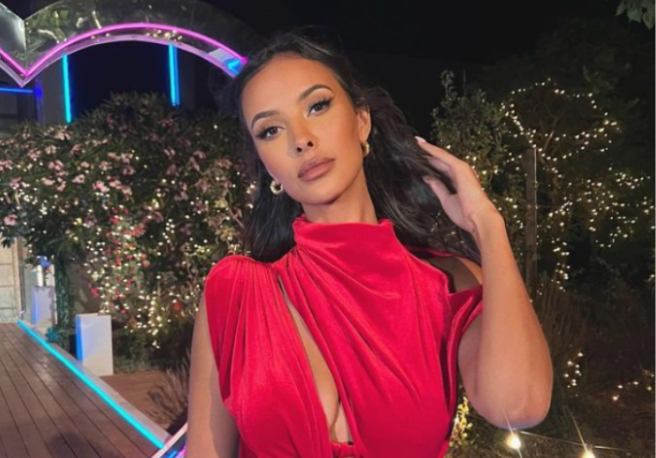 Fans react as Maya Jama unveils Love Island Games winners
We finally know who won Love Island Games!
Over the past few weeks, viewers have been glued to the new series, which is a spin-off from the hit reality dating show.
Originating on US streaming service Peacock, Love Island Games was pre-filmed in Fiji in September and saw former UK and international Islanders returning to the villa once more to battle it out in challenges – as well as attempting to find love.
Now, as the brand-new spin-off comes to a close, presenter Maya Jama has finally revealed which couple has been declared champions of the first ever Love Island Games.
Last night, the dramatic final episode of the series aired in the United States, and showcased the final three couples – Justine Ndiba and Jack Fowler, Aurelia Lamprecht and Johnny Middlebrooks, and Deb Chubb and Callum Hole.
After an intense 'mega duel', host Maya exclaimed that Love Island Games would be crowning a UK and USA winner, as Justine and Jack were announced as champions.
This is the second time that Justine has won a Love Island title, as the 30-year-old won her series of Love Island USA in 2020.
This time around, not only did Jack and Justine win $100,000, but the pair have since confirmed that they are still dating.
Speaking about their win, Jack gushed: "I'm speechless! I don't really get speechless, but I can't believe that we've just done that."
"This whole experience, that to share it with you guys, I've loved every minute of it," the 27-year-old praised his fellow co-stars.
Turning to Justine, he beamed further: "To be with you doing this, I couldn't ask for a better girl to do it with, so thank you."
"I'm just happy, and I'm proud of Jack, and we left it all out there," Justine exclaimed to host Maya.
Following their win, many viewers have been taking to social media to express their thoughts on the result.
"Justine setting the standard, 2-Time Winner!" one Instagram fan joked.
"I'm happy for Jack and Justine they deserved that win," another added.