Fans react as Love Island's Liam shares first reunion snap with Millie
Liam Reardon has 'hard launched' his re-ignited relationship with Millie Court!
The former Love Island champions, who won the ITV dating show in 2021, sadly broke off their romance one year later in July 2022.
However, earlier this year, fans began to speculate that the old flames had rekindled their romance, after they individually confirmed that they were in relationships and were later spotted together by fans.
In July of this year, Liam and Millie subtly made their first public appearance together as they attended the London premiere of Barbie. Now, a few months into their second chance at love, Liam has finally made their relationship 'social media official'.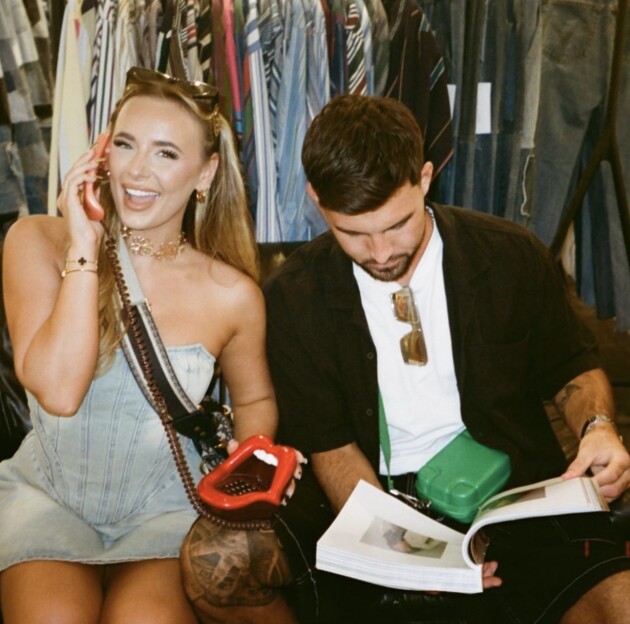 Last night, the 23-year-old Welshman posted a photo dump titled "Shoreditch on film". Secretly hidden amongst the several images of himself, Liam included an adorable snap of himself and Millie hanging out in a clothes shop.
Many fans have since taken to Liam's comments section to express their delight at the couple's social media reunion.
"Trying to hide Millie in the middle of the post, we see you, lovely to see," one fan gushed.
"Made the feature everyone's been waiting for, even though we knew you's were back on," another teased.
"YOU ACTUALLY POSTED MILL OMG," a third fan exclaimed.
Liam's Instagram post comes just a few days after Millie addressed rumours of their rekindling for the first time.
In a coy discussion on her YouTube channel, the 26-year-old refrained from mentioning Liam's name but reassured her fans that they "already know".
"There's been rumours about me and someone being together and it's been a long time now – it's been five or six months. We are enjoying our time together and that's all I need to say right now," she stated at the time.
"I don't want to put pressure on it. I don't want anyone else involved, and we are honestly just having such an amazing time and I've really, really enjoyed these past five, six months," Millie added.