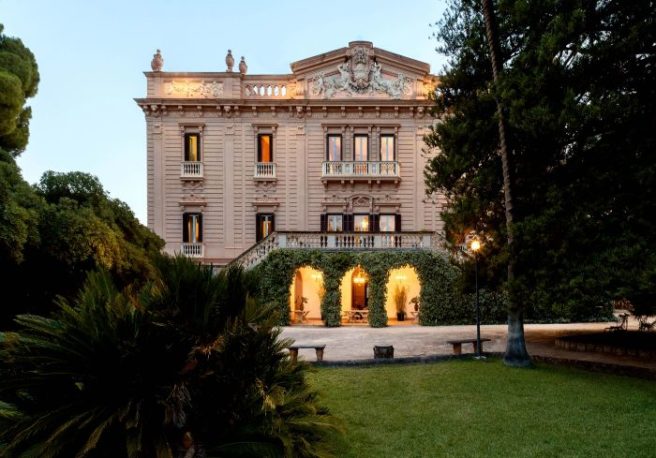 Fans of The White Lotus can now stay at its luxury villa in Italy
Are you a fan of The White Lotus and are in desperate need of a girls' holiday? Check out this piece of luxury estate!
It has been revealed that Villa Tasca, the house where season 2 of the hit HBO dark comedy was based, is now available to rent on Airbnb.
The villa originally shot to fame when it housed the likes of stars Aubrey Plaza, Theo James and Jennifer Coolidge, and now it is being opened to the public. How exciting!
The glamorous villa is located in Palermo in Italy, and the estate itself looks like something straight out of the 1500s. Even though we are already familiar with its stunning beauty from its setting in The White Lotus, we still can't get over how beautiful it looks!
The villa itself comprises four bedrooms, with an ensuite bathroom in each of them. Outside, the land spreads across 20 acres of gardens, filled with spectacular plants and flowers.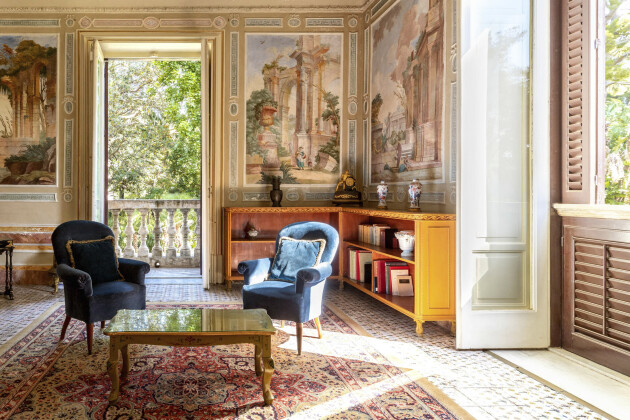 Inside, the villa has a magnificent double staircase that leads guests up to its main floor. The living and dining rooms are like something straight out of a museum with their high windows, grand ceilings and endless works of Italian art. Even the bathrooms have marbled tiles – who doesn't love that?
If, like us, you were glued to the second series of The White Lotus, then you will definitely recognise Villa Tasca's fabulous swimming pool. The body of water is surrounded by impeccable gardens and flowers, and it was often the setting for several scandalous conversations in the show.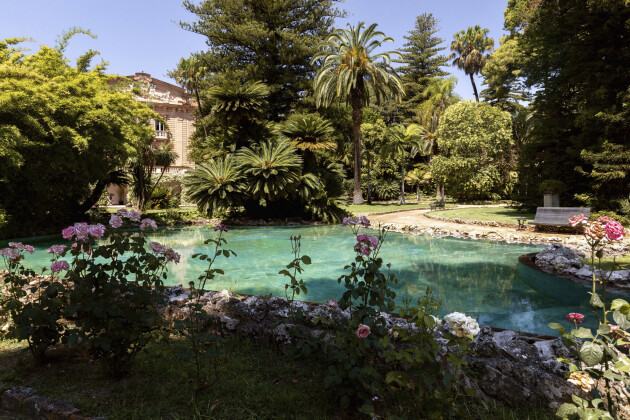 Plus, that's not all Villa Tasca has to offer! The estate also has lots of fun amenities, such as a music room (perfect for blasting out some karaoke), a bar (ideal for making your own White Lotus-themed cocktails) and it even has its own staff members.
Granted, a stay in Villa Tasca is by no means cheap – the villa is only available to book for a minimum of three nights, with each night costing around €5,500. One can dream though, right?