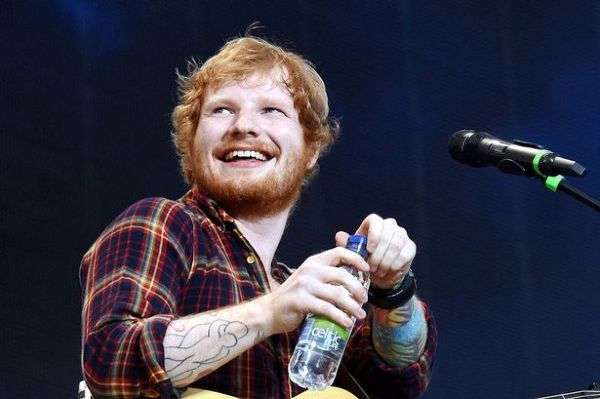 Fans CAMPED OUT in the rain for Ed Sheeran tickets on sale today
It was an early start for many Ed Sheeran fans this morning, who peeled themselves out of bed at all hours to be in with a chance of grabbing some coveted tickets to the star's hotly anticipated gig.
For some, the journey actually began yesterday afternoon, as some fans started queuing almost 24 hours in advance.
Queue of fans out for Dublin @edsheeran tickets in the rain at 6.30am. Not going to lie, I'd join them if I didn't have work #EdSheeran pic.twitter.com/BmyJfwxmn2

— Sarah Magliocco (@SarahMagliocco) February 2, 2017
Queues in Dublin at St Stephen's Green shopping centre stretched down the block, as hopeful ticket buyers huddled under blankets and umbrellas against the cold and rain.
Massive queues have been forming all over the country, after the red-haired singer announced two dates in the 3 Arena this April.
They have already started queuing for @edsheeran tickets in Mullingar. @JOEdotie @rtenews @IrishMirror #EdSheeran @WHExaminer pic.twitter.com/b5UaEOpeqe

— Liam Glynn (@BoyleSportsLG) February 1, 2017
Take this as your public service announcement, the tickets for the destined to sell out gig go on sale at 10am, so if you aren't queuing outside, get those tabs open.
Having multiple devices on the go at once is also a good way to increase your chances of getting through to the site.
not quite sure how I'm supposed to wake up at 4:30 tomorrow to queue for ed sheeran tickets @OliviaBoakes

— Lauren (@lauren_steelx) February 1, 2017
Also, make sure you already have a Ticketmaster account and are signed into it, so as soon as you can "view tickets" you can be brought straight through to selection and payment options.
May the odds be ever in your favour.