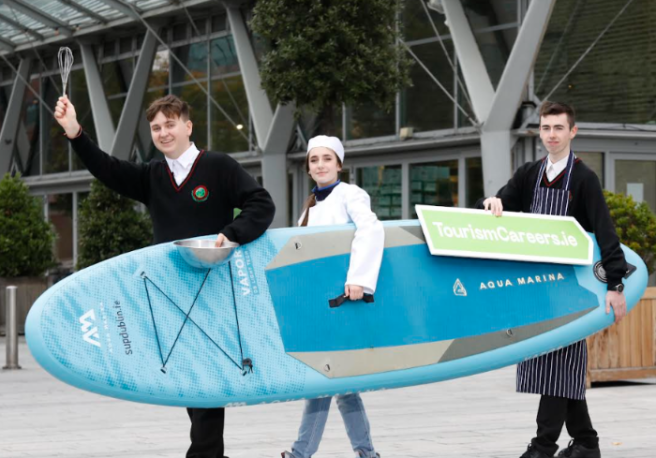 Fáilte Ireland launches 2023 Transition Year Work Experience Programme
Fáilte Ireland has announced the launch of its 2023 Transition Year placement programme via tourismcareers.ie.
The fantastic initiative, inaugurated just last year, provides Transition Year students with a valuable opportunity to acquire practical work experience in the vibrant tourism and hospitality sector.
Its primary aim is to inspire a greater number of young individuals to explore potential career paths within this exciting and growing industry.
Following the launch of the work experience portal on tourismcareers.ie last year, the TY placement programme was met with overwhelming positivity, particularly by parents of the participants.
Parents have highlighted how helpful the programme's work experience database has been in reducing the stress of securing a Transition Year work placement for their children. They also highlighted how it's encouraged students to broaden their horizons and look further afield when it comes to choosing their work experience opportunities.
The National Tourism Development Authority of Ireland, Fáilte Ireland, has provided resources for businesses to ensure the placements offered are well-structured and provide valuable learning opportunities to the students.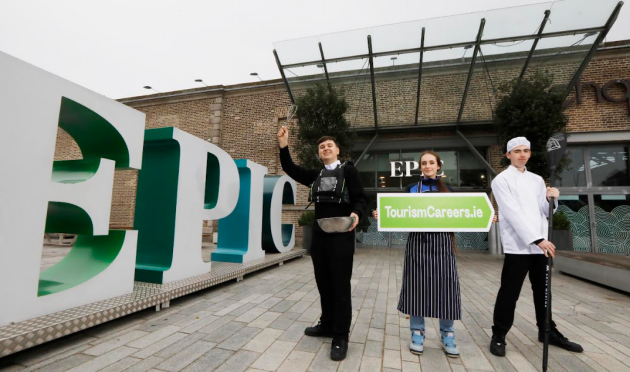 Parents can rest assured knowing their children are gaining a truly invaluable experience that will be beneficial to them in the future, developing interpersonal skills, which are so important for any career choices.
Almost 200 businesses have multiple placements on offer through the programme across a range of tourism activities, including a weaving apprentice in Beth Moran Handweaver in Co. Mayo, a tour guide in Glasnevin Cemetery, and tour guide and grooming work in the Killarney Riding Stables. These local businesses offer work experience for students as well as an opportunity to learn skills for life, such as developing their confidence and people skills.
Students who participate in the programme may also have the opportunity to secure part-time employment, with 80 percent of the businesses hosting a work experience last year offering part-time positions to students following the successful completion of their placement.
Student Emmet Cassidy from Luttrellstown Community College spoke about his experience with the Transition Year Work Experience Programme, saying, "My advice to students who are considering a work placement with a tourism business is to dive right in. It's such a broad sector and there are so many opportunities involved in tourism, even from a financial, business or even maintenance perspective".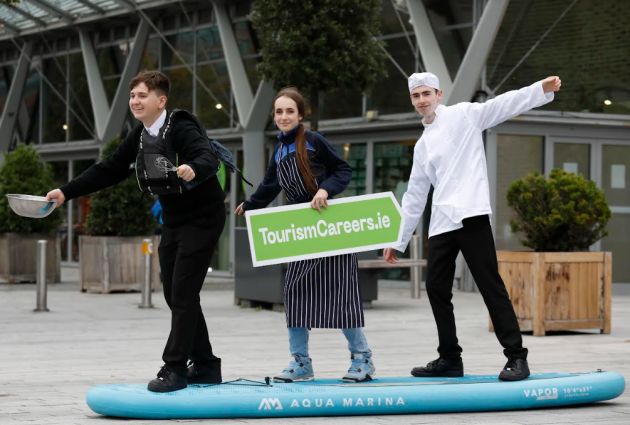 He added, "I would suggest to not be afraid to ask questions, and always seek to learn new things. Working with the people I do in this sector feels like a family, and my team is always willing to embrace new people. The short time I have spent in work experience has given me so much growth, knowledge, and guidance as to what I want in my career".
Sharon Balmaine, Head of Tourism Careers for Fáilte Ireland, stated, "A core focus for Fáilte Ireland is to assist tourism businesses in their recruitment efforts while also encouraging young people to consider the wealth of options available through a career in the industry. The Fáilte Ireland Transition Year Work Placement Programme serves as an invaluable tool, facilitating the connection between students and businesses, enabling them to gain valuable experience in workplaces throughout the country".
"Participating in a transition year work experience placement not only exposes students to the realities of the working world but also aids them in making informed decisions about their future careers. A well-structured placement fosters personal development and meaningful interactions with professionals, leaving a lasting positive impact on students".
To find out more about the placement opportunities available, visit the Work Experience section at tourismcareers.ie
If you are a Tourism and Hospitality business and wish to upload a work placement to attract the next generation of local talent, visit tourismcareers.ie/wep