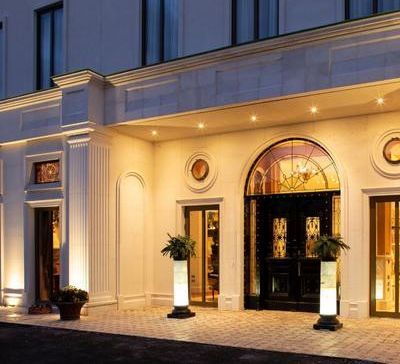 Experience a lavish hotel getaway this Autumn with these fantastic offers
Booking an Autumn short break with your girl friends when Summer is over, brings several advantages. Destinations are quieter, prices are more affordable and you can enjoy quality time with friends without the summer rush, creating memorable experiences together. As Lawlor's of Naas unveil their new Autumn Packages, it's no surprise that they continue to marry luxury with great pricing too. The packages that we are most lusting after are:
Overnight stays for two with breakfast and dinner from €229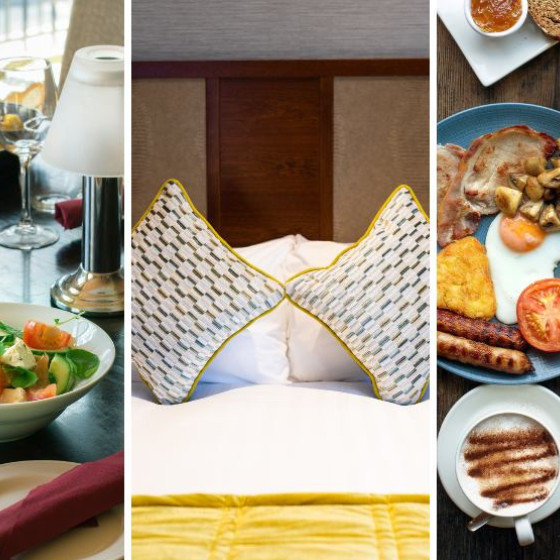 Bogged down by the back to school blues? Tired of the shorter evenings and duller days? Why not book a stay at Lawlor's of Naas this autumn and spend the night in one of Ireland's most instagrammable hotels. Whether it's a concert stay, romantic getaway or golf break, Lawlor's of Naas has you covered with three exclusive autumn packages.
Located in the centre of Naas, a town recently awarded the Purple Flag for high-quality entertainment, food and nightlife in a safe setting, Lawlor's is the perfect base for your east coast autumn break. Naas is also known for its great selection of independently owned boutiques including excellent menswear and accessories making it a prime shopping destination, a great location for some early Christmas shopping. Only 20 minutes from Kildare Village, the Irish National Stud & Japanese Gardens, Castletown House, Russborough House and The Curragh Plains, there's plenty to keep guests busy. The hotel is also located 35 minutes from Dublin airport and City Centre.
Lawlor's invites you to enjoy dinner and an overnight stay at the newly-renovated, four star hotel with the launch of three bespoke autumn packages to give you the break you deserve without breaking the bank. See below for full details:
Shop till you Drop
Embrace an autumn retail escape at Lawlor's of Naas. Indulge in a shopping spree with a choice of local boutiques just a stroll away and Kildare Village, conveniently 20 minutes from the hotel. After your shopping adventure, unwind with a three-course dinner at Vi's Restaurant, featuring the iconic round bar.
Your package is based on two adults sharing and includes:
One-night stay with full Irish and continental breakfast
A delicious three-course dinner in Vi's Restaurant
Complimentary High-Speed Wi-Fi
Complimentary parking for hotel guests
VIP shopping discount cards for hotel guests visiting Kildare Village and Newbridge Silverware
Exclusive 10% discount at partner boutiques in Naas town
Stay in Style, Rock 'n' Rhythm
Experience a perfect blend of entertainment and hospitality at Lawlor's of Naas with a fantastic selection of in-house events to choose from. Enjoy a pre-show bite to eat in Vi's Restaurant with its iconic bar and join the show after party in the main bar*. 
Your package includes:
1 night stay with full Irish and continental breakfast for two people sharing
Pre-show three-course dinner served between 5.30pm and 7.30pm 
Two concert tickets
Complimentary high speed wi-fi
Complimentary parking for hotel guests
*Live music in Lawlor's main bar every Saturday & Sunday 10pm to 12pm.
Package is valid on event dates below.
Tyler Booth (2 September 2023)
Louise Morrissey (23 October 2023)
70s Sensational Show (29 October 2023)
A Christmas Concert with Patrick Feeney (10 December 2023)
Abba Tribute (27 December 2023)
Cash Returns – A Johnny Cash & June Carter Tribute (29 December 2023)
Foster & Allen (6 January 2024)
Stephen Pride (30 March 2024)
For bookings of 6 or more people, please contact groups@lawlors.ie for rates.
Bedrooms
The corridors leading to each bedroom are best described as miniature museums, lined with rare mahogany pieces including a display case that holds newspaper cutting books from the past 100 years from the Irish Times and The Irish Press. Stunning 19th & 20th Century wardrobes from Holland showcase skilled Dutch craftsmanship. The hotel is bursting with antiques of various places and eras, hand-selected from the owner's own private collection. 
These historic features are contrasted by the sleek but homey and understated modern style of the bedrooms, where comfort and convenience are the number one priority.  Each of the 74 new rooms is built to a 4-star deluxe standard and all with NFC technology for mobile check-in and high-speed Wi-Fi. All with state-of-the-art audio-visual systems and air conditioning. Bespoke divan beds and mattresses with elegant, handcrafted furniture by Alana Creations Ltd in Dundalk.
Dining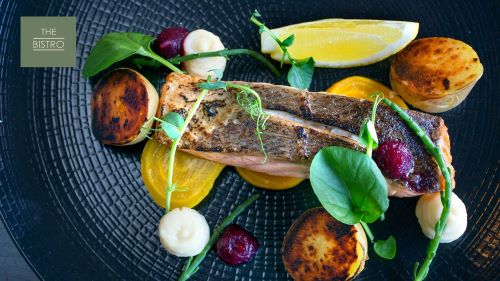 Named after the famed Violette Lawlor, Vi's welcomes you into an inviting space with a unique combination of Irish crafted materials, intermingled with vintage pieces from Jack Tierney's years of collecting. Alongside regular draughts and spirits, Lawlor's newly launched cocktail menu will feature a mix of classics along with some new concoctions from their trained mixologists. Cocktails can be enjoyed either in the bar, or outside on the expansive terrace. 
For more information on how to book, head to the Lawlor's website at www.lawlors.ie.