English Premiership side say they will NOT sign Jackson and Olding
Sale Sharks have released a statement saying they have no intention of signing Paddy Jackson or Stuart Olding.
Reports yesterday suggested that the players had been offered deals by the English Premiership side after their contracts were terminated by the IRFU following an internal review last month.
"We can confirm there is no substance to the rumours currently circulating in relation to the signing of the two international rugby players Paddy Jackson and Stuart Olding," the statement read.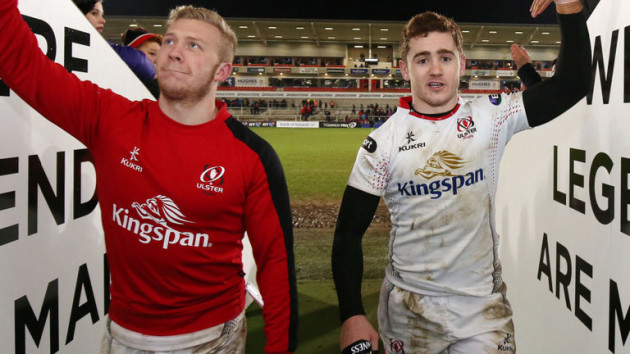 "Our search continues for top class players to bolster the squad for next season."
According to Press Association Sport, Sales did explore the possibility of taking on the former Ulster team-mates, though the club's hierarchy decided against it.
Both players were involved in a high-profile rape trial earlier this year, and although they were found not guilty, the IRFU concluded that their actions did not adhere to the game's core values: "Respect, inclusivity and integrity."
At the time, the IRFU also announced that they intend to ensure that these core values are applied across the board.
"It has been agreed, as part of this commitment, to conduct an in-depth review of existing structures and educational programmes, within the game in Ireland, to ensure the importance of these core values is clearly understood, supported and practised at every level of the game."