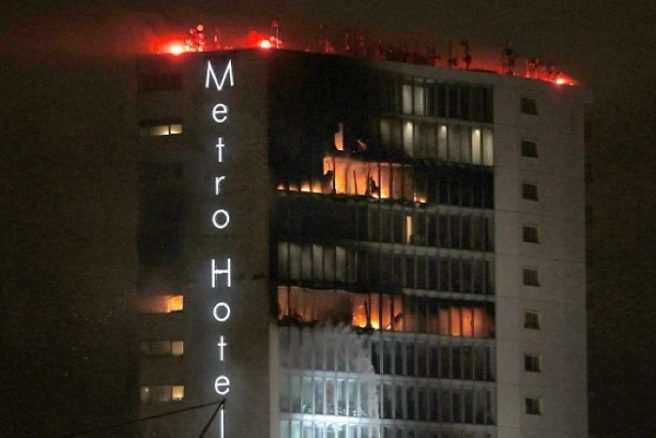 Emergency accommodation offered to families affected by hotel fire
Many families were left homeless when a fire ripped through the Metro Hotel in Dublin last month.
However, they have now been offered emergency accommodation.
Yesterday, the families went to Dublin City Council's homeless offices in search of help.
The Dublin Region Homeless Executive stated that the families will be supported and provided with accommodation due to the difficult situation the families are in.
Update: Emergency accommodation will be provided for families left homeless after Metro Hotel fire https://t.co/JVdujuJu4J pic.twitter.com/PW06544N74

— Irish Examiner (@irishexaminer) April 4, 2018
It is understood that up to 50 people lost their homes due to the fire. They were living in another hotel, free of charge since the blaze broke out, but that support is due to end this week
Councillor Noeleen Reilly told RTÉ's Drivetime about the families' struggles, "They're living day-to-day at this stage. They don't know where they are going to be. They're actually relieved today to hear that they have somewhere to stay tomorrow night but this day next week we'll be having the same conversation about where are they going to go."
VIDEO: Footage of inside the #metrohotel apartment complex in #Dublin after last months fire pic.twitter.com/riv7ITyUHK

— Paul Quinn (@pdquinn7) April 4, 2018
She added, "They're just looking for a roof over their heads."
The families are unsure about permanent accommodation as their homeless applications are still pending.