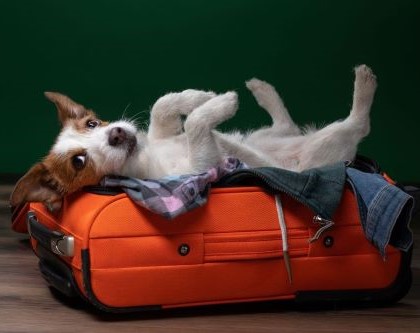 Embrace the charm of Autumn Winter without leaving your furry friend behind!
We know that Autumn time in Ireland is one of the most beautiful places on earth. Centred in the heart of Ireland, county Laois offers this scenic beauty in abundance. What better way to enjoy the fresh Autumnal air, than with our furry pet friends. Laois Tourism has compiled a list of the top friendly locations to visit.
From accommodation to walks and places to eat, they've mapped out a plan to cater to every family member. Experience a warm Laois welcome – for you, your family, and your Fido too.
Where to stay?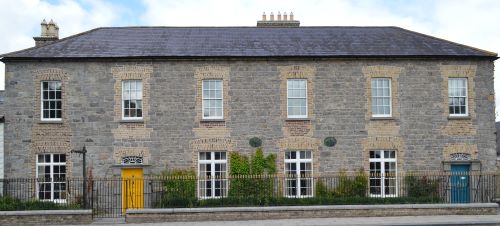 Preston House is a charming, family-run boutique hotel located in the heart of the historic town of Abbeyleix, Laois. With its elegant rooms and top-notch restaurant, it's the perfect place for a luxurious staycation. It's an ideal location for both humans and pets alike!
Coolanowle Self Catering offers a range of beautiful, pet-friendly cottages with stunning views of the impressive Coolanowle Country House. These limestone cottages, converted from traditional cow byres, are located close to Killeshin Reservoir – a fantastic spot for memorable dog walks and spotting historic landmarks. It's the perfect location for those seeking peace, tranquillity, and plenty of space for their pets to roam.
Experience the grandeur of Ballintubbert, a historic country house and gardens located in the heart of Laois. This pet-friendly accommodation offers a unique blend of history, luxury, and natural beauty, making it an unforgettable destination for visitors and their furry friends.It's also perfect for a big family get-together, taking group rentals covering the whole property.
If self catering is more the style required, the Old Forge Cottage offers a gorgeous hideaway for the family, paws and all! It's a beautiful open plan, split-level apartment, occupying what used to be the old forge at Roundwood House, an 18th century Palladian villa. Set at the foot of the Slieve Bloom Mountains and just over an hour from Dublin, the Forge is brimming with personality and authenticity, providing a welcome escape from the hustle and bustle of city living.
Where to visit?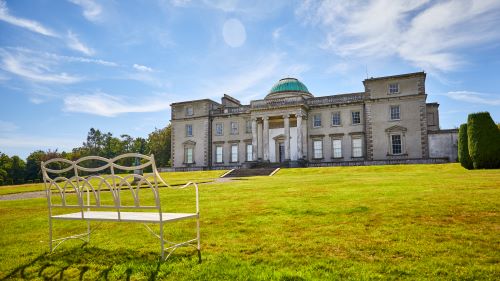 Emo Court and Gardens are one of the highlights in the Laois visitors calendar and good news, the grounds and amenities are pet friendly! Emo Court and Parklands and its 250 acres are perfectly situated to provide both a slice of Irish history along with beautiful scenery. The grounds have something for everyone both human and furry friends.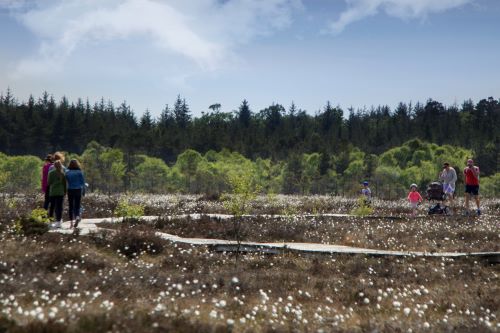 Abbeyleix Bog Project is ideal for four-legged friends and owners who want a real taste of nature. Situated on the southern periphery of Abbeyleix town in Co. Laois, it encompasses an area of almost 200 hectares of diverse habitats including degraded (but recovering) raised bog, lagg, cutaway, wet carr woodland and meadows. With lots of areas for inquisitive sniff-crazy dogs, it's the perfect walking spot.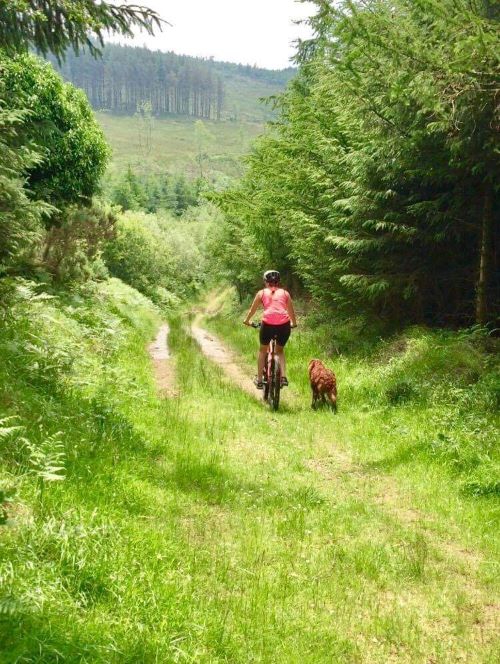 Slievebloom Mountains is the jewel in the Laois outdoor crown and a great spot to stretch the pooches' legs. Through a network of wonderful looped routes, walkers, hikers and enthusiastic doggos can marvel at Glenbarrow Waterfall, trek to the Ridge of Capard, and savour the spectacular natural beauty that surrounds this glorious part of Ireland.
Where to eat?
Step into the warm, welcoming atmosphere of Bob's Bar, a beloved local establishment in the heart of Durrow. Known for its traditional Irish charm, Bob's Bar offers a wide selection of drinks and hearty meals. But it's not just the humans who are catered for – Bob's Bar extends its hospitality to pets as well. A must visit for those exploring the county.
Nestled in the heart of Laois, Woodlands Farm Shop is a haven for pet owners and food lovers alike. They offer light lunches crafted from high-quality, locally sourced produce, making it the perfect pit stop during any visit to the county. Woodlands also caters to four-legged friends with a selection of dog treats and 'puppuccinos' available in-store.
Chocolate Brown and Square Coffee, both located in the heart of Portlaoise's cultural quarter, are also fantastic spots for coffee lovers. These delightful cafés welcome pets and even provide bowls for furry friends to enjoy a refreshing drink while owners savour a coffee and treat.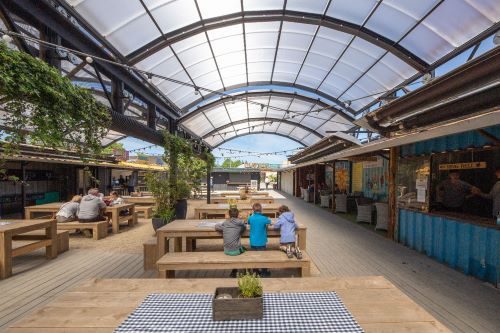 Not only an amazing discovery for any gardener, Solas Eco Garden Shop is also one of the best brunch spots in all the county. Built almost entirely from shipping containers, it offers visitors an opportunity to immerse themselves in eco and sustainable gardening principles within its 20,000 sq ft eco store. Guests can relax in the spacious food court and take a leisurely stroll through extensive plant areas – a great way to spend an afternoon with the pooch!
Come and enjoy the beauty of Laois and all it has to offer, it's worth it! Whether travelling solo, with friends, family (or pets!), Laois has an abundance of activities to offer, and is easily accessible by bus, train or car. There are countless beautiful views and photo ops as well as areas of play, wander and taste. Don't just visit Laois, Experience it.