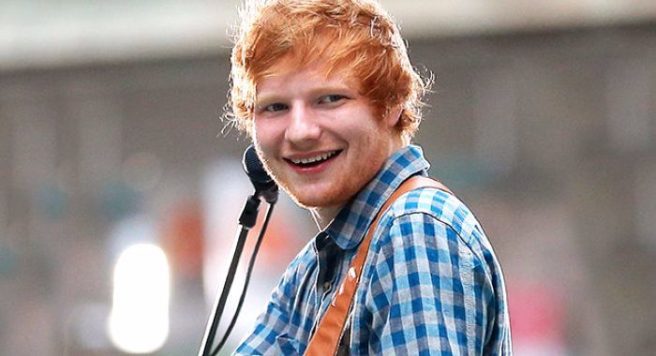 Ed Sheeran just revealed a very IRISH song on his new album
Ed Sheeran has been slaying in 2017, after dropping two singles from his album to huge success.
Fans have been desperate to hear more from the red-headed singer, and he has just taken to Twitter to reveal ALL of the song names on the new album.
One song in particular caught people's eye, as it pays homage to one of the west's finest counties.
The track, entitled Galway Girl, is sure to be a complete winner in the Irish charts.
Ed also previously revealed that he will be shooting a music video for the new song in Ireland.
"I'm definitely shooting a video for the song in Ireland," he told Eoghan McDermott on his 2FM show.
"I've got a trad band called Beoga. They're actually from Belfast, but they've – it's a fiddle, a pipe, a bodhrán and piano. And we really jam," he explained.
"It's going to be good. I do think I'll never be able to play another song in Ireland again because this will be the song."
Thats not all – Ed also admitted that there will be a song about another Irish county on the website and bonus album.
"There's a song on the bonus album that's about Co. Wexford so there's two Irish jams on there both with full trad."
The also suggested that he will bo hosting auditions for the video in Ireland as he needs "proper ceili dancers."
While we all love the original version of Galway Girl, we bet Ed's rendition will be beyond excellent.