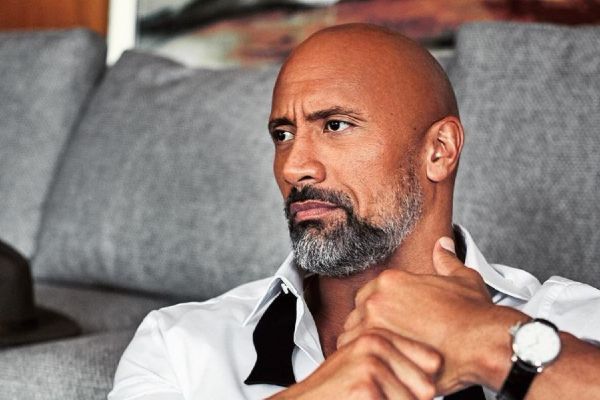 Dwayne 'The Rock' Johnson gets honest about his depression
Battling depression and mental health issues can feel like a lonely, isolating journey. Thankfully, these days people are being more open about their own struggles with mental health as the stigma around the topic wears away, giving hope to those around them who may be suffering in silence.
One such brave and outspoken person is Dwayne 'The Rock' Johnson.
The movie star, who is one of the highest paid actors in Hollywood, recently opened up to Express about his experience with depression and how torn up he felt witnessing his mum's suicide attempt when he was a teenager.
The family had been evicted from their apartment just months before she tried to kill herself.
"She got out of the car on Interstate 65 in Nashville and walked into oncoming traffic," he told the British newspaper.
Cars swerved to avoid hitting his mother Ata. Dwayne, who was only 15 at the time, stepped in to save his mum.
"I grabbed her and pulled her back on the gravel shoulder of the road," the father-of-two continued.
"What's crazy about that suicide attempt is that to this day, she has no recollection of it whatsoever. Probably best she doesn't."
The 45-year-old said that his own battle with depression made it very difficult for him to do anything.
"I reached a point where I didn't want to do a thing or go anywhere," he recalled, "I was crying constantly."
Depression plagued him again as the actor found his professional football dreams dashed by a number of injuries. He was let go by the Canadian Football League after only a year with them.
Combined with a breakup not long after, Dwayne reflected, "That was my absolute worst time."
The beloved actor says that he and his mother are both in better places now regarding their mental health, but that he and others should always be aware that those around them may be hiding their inner struggles.
"We both healed but we've always got to do our best to pay attention when other people are in pain. We have to help them through it and remind them they are not alone," he told Express.
The former wrestler's story resonated with fans around the world, and he thanked them for their kind words in a tweet.
"Got tons of responses to this. Thank you. We all go thru the sludge/sh*t and depression never discriminates. Took me a long time to realise it but the key is to not be afraid to open up. Especially us dudes have a tendency to keep it in. You're not alone," he wrote compassionately.
We thank Dwayne and everyone who uses their voice to give hope to people struggling with mental health issues.