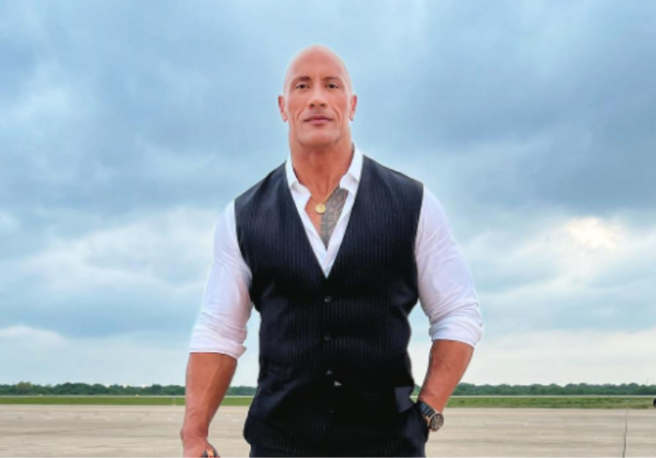 Dwayne Johnson reveals mum was in car crash
Dwayne 'The Rock' Johnson has revealed his mum, Ata, was in a car crash but luckily has said she will survive the scary ordeal.
Dwayne took to Instagram to share a worrying photo of his mum's car completely smashed at the front passenger side to his 361M followers.
He explained the scary incident in the caption of the post and reminded his fans to be thankful if their parents are still living.
The 50-year-old wrote, "Thank you God she's ok. Angels of mercy watched over my mom as she was in a car crash late last night".
"She'll survive and continue to get evaluated. This woman has survived lung cancer, tough marriage, head on collision with a drunk driver and attempted suicide".
"She's a survivor, in ways that make angels and miracles real", Johnson added.
The former professional wrestler then thanked emergency services for their hard work. "Thank you LAPD & LAFD for being so caring & focused. Thanks for staying on phone and talking me thru it all".
"I got one parent left, so if you still got your mom and dad make sure you hug 'em hard, cos you never know when you'll get that 3am call we never want to get".
Many of the Jungle Cruise star's pals rushed to the comments to share that Ata was in their thoughts and prayers.
Professional bodybuilder Phil Heath wrote, Brother, I am so sorry your mom endured this but very thankful to God she's okay. I can only imagine the stress you felt in that moment. Sending love and prayer".
Olympic swimmer Michael Phelps penned, "Glad mamas ok!!".
"D I'm so sorry to hear. Thoughts are with you and the Fam! Speedy recovery Ata , sending love", added artist Danielle Weber.
Dwayne's dad, Rocky, sadly passed away in January 2020 due to a pulmonary embolism.
Last month, on the third anniversary of his dad's passing, Dwayne shared a moving tribute that read, "3 years ago today I said goodbye to you. Still seems so raw. Unhealed. But forgiven. Woke up foggy, wobbly but you gotta find a way to force that smile and get that clarity going".
"Life ain't waiting. The show must go on. I'll see you down the road, Soulman. Thanks for the many lessons. And the tough love. Hard to shake sometimes, but I do wish I had one more shot".