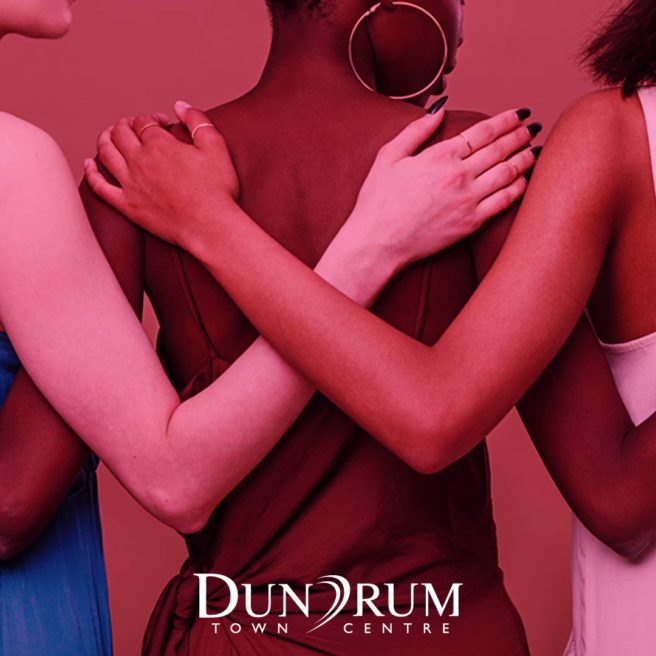 Dundrum Town Centre to host inaugural Sisterhood Series this weekend
This weekend, Dundrum Town Centre will host the inaugural Sisterhood Series which is set to take place from the 21st – 23rd April at The Apartment in Brown Thomas. The event aims to bring together women of all ages for a weekend of expert-led panel discussions with MC Georgie Crawford and inspirational women from the fields of healthcare, parenting, wellness and manifestation including Roxie Nafousi, Dr. Doireann O'Leary, Sarah Sproule, Laura Dowling, Fiona Parfrey and many more.
Each unique panel discussion will offer a safe space for the uncomfortable, the controversial and the essential conversations for women to take place.
The topics and timings for each panel discussion are as follows:
Friday 21st April at 12pm:
Overall Health & Wellbeing panel discussion with Roxie Nafousi, self-development coach and speaker, author of Manifest and Manifest: Dive Deeper. The Good Glow founder Georgie Crawford will MC the discussion and Dr. Doireann O'Leary, Doctor, entrepreneur and female health advocate will also join the panel. These incredible speakers will be sharing personal tips and tricks for health and wellbeing, their take on recent health trends, the importance of looking after yourself and the power of manifestation.
Saturday 22nd April at 2pm:
Overcome Awkward Parenting Conversations with Georgie Crawford, parent coach Sarah Sproule and Fiona Parfrey, CEO and co-founder of Riley. Although awkward, these are the oh-so-important conversations to have with your children and teenagers. The discussion will cover the best way to communicate puberty, consent, sexuality, menstruation – having the right products/ sustainable period products with children.
Sunday 23rd April at 2pm:
Menopause and your Hormones with Georgie Crawford, Laura Dowling, social media's fabulous pharmacist, heath advocate and CEO of fabuwellness, Domini Kemp one of Ireland's leading food entrepreneurs, Anita Murray founder of award-winning Edvard & Pink group and Peigin Crowley from Ground Wellbeing. Hormones are something we all have, but this panel will allow you to understand yours on a deeper level. From metabolic health and its effect on your hormones, menopause mindfulness, pregnancy and dealing with PMS at all stages of life, this conversation will open your mind to how well you know your body.

The Apartment at Brown Thomas, Dundrum Town Centre will host the panel discussions along with live entertainment and interactive installations across the weekend. The Mall will see the 'Letter To Your Future Self Wall' where visitors to the Centre are encouraged to take a moment out and practice an easy, self-care ritual. The act of writing a letter to yourself by putting your hopes into the universe is said to be the most basic step of manifesting the life you want, your wishes and your goals.
Pop-up beauty events, workshops and fitness classes will also take place across the weekend including a Lululemon Yoga class, Pre-natal Yoga with FFS Gym and a fun Dance Fit class with Rachel Fisher. There will be more chances to hear expert advice from Anita Murray of Edvard & Pink and Peigin Crowley of Ground Wellbeing where they answer: What common signs and symptoms of burnout should people be aware of? And delve into how to 'put burnout in reverse'.
Top workshops, activities and classes being held in the Centre across the weekend include:
Friday 21st April:
13:30-14.15: Lululemon Yoga Class
15:00-16.00: Holistic Health: Nurturing Mind + Body Talk with Anita Murray of Edvard & Pink
Saturday 22nd April:
10:00-10.45: Pre-natal Yoga with FFS Gym
15:30-16:00: Moment of Mindfulness Workshop with Sómas
Sunday 23rd April:
10:00-10.45: Dance Fit Class with Rachel Fisher
12:00-13.00: Burnout and How to Put it in Reverse with Anita Murray of Edvard & Pink and Peigin Crowley of Ground Wellbeing.
Rachel Lenny, Marketing Manager at Dundrum Town Centre comments: 'We're thrilled to launch the first ever Sisterhood Series at Dundrum Town Centre. We always try to bring something new for our visitors and we believe this will be an exciting and inspiring event for women of all ages to enjoy.'
Anita Murray, founder of award-winning Edvard & Pink group, said: 'I am delighted to be supporting the Sisterhood Series event at Dundrum Town Centre next week. I believe that the beauty industry can change the health narrative through holistic therapies and at Edvard & Pink in Dundrum Town Centre, we have pioneered treatments in Ireland that support hormonal imbalances, burnout, anxiety and chronic pain. We hope that through our talks and discussions at Sisterhood Series we can empower people to think differently about their overall health and wellbeing.'
Don't miss this exciting opportunity to connect and gain insight from some of the most inspirational women in the industry. Join us for the Sisterhood Series at Dundrum Town Centre!
To book your place at the panel discussions for Sisterhood Series please click here.
To find out more information about Sisterhood Series please visit here.