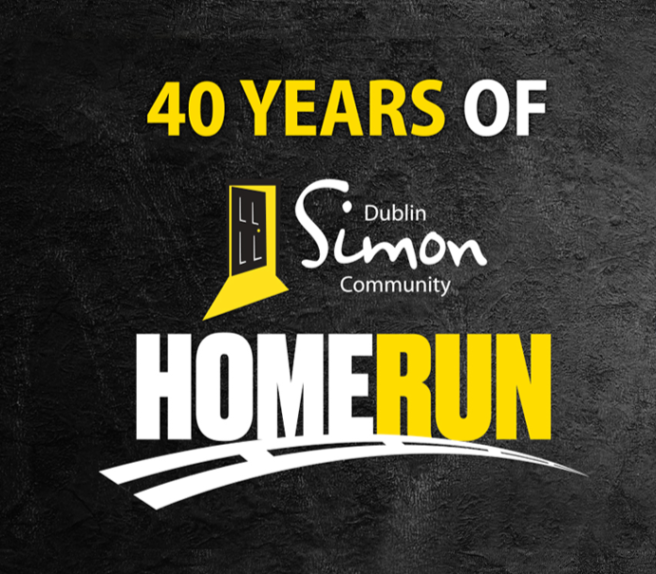 Dublin's oldest run takes place this weekend in Dublin – sign up now
Dublin Simon Community is in final preparations for its annual Home Run five-mile run in the Phoenix Park and is urging people who haven't already registered to 'Join the Movement' and sign up to raise essential funds for the homeless charity.
The annual run first took place in the park in 1983, only taking a break from the iconic location to go virtual for two years during the recent pandemic.
More than one thousand people are expected to participate and many more will join to cheer on runners and walkers and enjoy the festival atmosphere in the race village close to the Papal Cross on Saturday, 7th October. The starting gun will fire at 9.30am but participants are asked to arrive early to register and collect their race numbers, and join the organised group warm-up at the start line before the race.
The unique five-mile course is chip-timed for experienced runners but is designed to facilitate people of all ages and abilities to join in. Everyone who crosses the finish line will receive a beautifully designed sustainable wooden medal and there are prizes for first past the line.
Dublin Simon Community is also delighted to be joined by Martin Kelly, the winner of the first ever Home Run in aid of Dublin Simon in 1983 – who is planning to cross the finish line again 40 years later.
All funds raised by the Dublin Simon Home Run will support Dublin Simon Community's life-saving services, which help vulnerable people in our community to close the door on homelessness for good.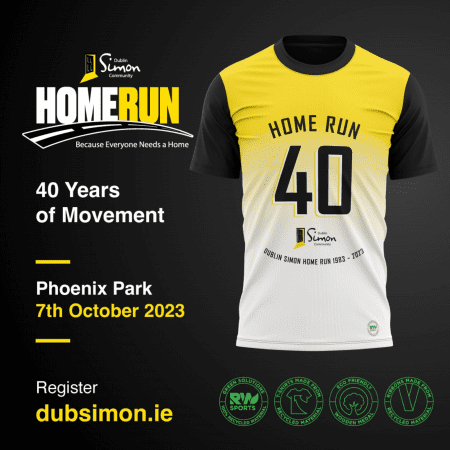 Dublin Simon CEO, Catherine Kenny said: "Over the last 40 years, we have seen what our community can do. We have seen that when staff, volunteers, donors and supporters come together, we can affect real change and help people to close the door on homelessness for good.
"We are calling on as many walkers, joggers, runners, buggies, dogs and more as possible to join us in the park on October 7th because the more people who show their solidarity on the day, the more lives we can change together as a community."
Registration for this year's Home Run costs €25 and opens at 8am near the Papal Cross in the Phoenix Park on Saturday 7th October. The starting gun for the five-mile event will fire at 9.30am and all are welcome to sign up or join us to cheer participants on from our race village.
Full details on how to register are available at www.dubsimon.ie/home-run.