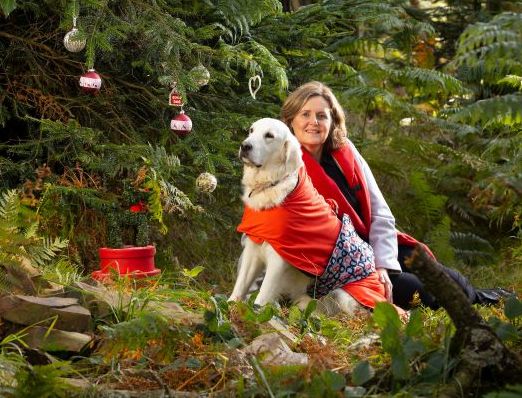 DogDry's new travel bed: the perfect Christmas gift for your furry friend
The Founder of the first-of-its-kind product in Ireland and the UK the DogDry (a drying robe for dogs) has launched a unique Memory Foam Orthopaedic Travel Bed for dogs.
The brand-new innovative product is designed using the same patented design as the DogDry drying robe, the result is a super-absorbent travel bed designed to cope with wet dogs and keep the surrounding area clean and dry making travel days and winter walks a lot more appealing for everyone.
The technology and design that makes this travel bed unique are that the fully washable outer cover is made with three layers of performance fabrics, a soft, plush top fabric allows moisture to pass through, a super-absorbent core locks it away and finally a waterproof lining keeps the memory foam mattress inside fresh and dry.
The product was thought up by Frances as she had a need for it with her own dog, Frances says, "I needed a comfortable bed that our retriever Luna was happy to lie on in lots of different situations. One that came from home so had the familiar smells of home to help her settle in a new environment. And that was easy to carry from one place to the next while also carrying other luggage and holding her lead. Hence the DogDry waterproof travel bed was born.
It has some features which dog owners will appreciate including a non-slip base, its memory foam comfort levels ensure that dogs actually want to lie on it and it folds neatly to 1/3 of its size with an integrated carry handle for easy transport."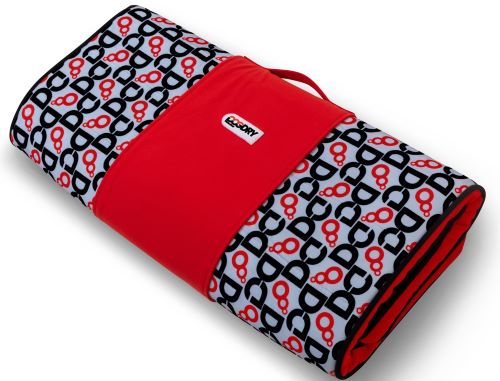 Frances believes there is a good market for this product based on her first year in business, Frances has seen online sales of her DogDry drying robe become a great success, "We have sold to 15 countries from our base in Waterford via www.DogDry.com from all across Ireland to the UK, USA, Canada, Germany, Netherlands, Spain, Australia, New Zealand, Belgium, France, Italy, Denmark, Austria and Luxembourg. We know from our research that 40% of dog owners in Ireland buy a substantial gift for their own dog at Christmas and at a time when families travel to be together, a travel bed for your dog is particularly useful. We've also discovered that friends and family of dog lovers are delighted to find an attractive gift that's more personal than the usual fare of scented candles or gift hampers. Giving a loved one a gift their dog will use shows you understand how much their dog means to them".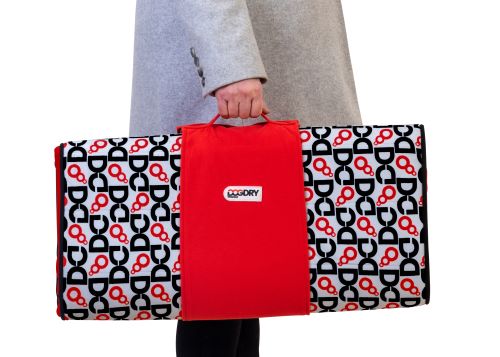 The entrepreneur who previously held a high-flying career in innovation working with global brands such as Diageo, Kellogg and more is not stopping at that, she has also designed and launched a pair of DogDry Drying Mitts on DogDry.com. These are recommended for floppy-eared hounds, and those with tiny tea-cup dogs in order to get them dry after a walk or a bath. They are also handy to keep anywhere there is a risk of wet paws spreading a mess indoors.
Frances says that the purpose of all of her products is founded on her belief that "every dog, everywhere, has the right to play outdoors. DogDry makes it easy because DogDry takes care of the mess.
So, we are delighted to now have a suite of products on DogDry.com to choose from to not only make dog owners' lives easier but to also make their dog's lives even happier."
DogDry drying robes for dogs come in six sizes from extra-extra small to extra large and all sizes in-between and are available online from €79, the Memory Foam DogDry Travel Bed comes in one foldable size of 90 x 60cm it is also available online at €95; pairs of DogDry Mitts are available at €30 and special festive bundles will see a DogDry Gift Set for €89 and bundles of a drying robe and travel bed purchased together for €170 via www.DogDry.com.