Iceland is selling the most affordable Christmas party food
Christmas dinner is without a doubt the most important meal of the year for many families, and this year is no different. For Christmas 2019, Iceland Ireland has listened to its customers, looked at trend forecasts as well as previous Christmas ranges to make sure firm-favourites remain at the centre of the dinner table.
They have two special offers which caught our eye. The first is their 'Christmas Meal Deal' offering this year which includes a Turkey Joint, Yorkshire Pudding, Button Sprouts, Honey Roasted Parsnips, Mashed Potato and Roast Potatoes for just €15.
The second, is Iceland's amazing Great Turkey Give-Away which is back again this year. Customers who spend €100 or more from December 1st will receive a free 5kg turkey, while stocks last.
This year's festive range is huge, but we've picked of our favourites to give you a taste of what's on offer. From their Party Food our must try food include:
No Duck Chinese Selection (240g)
A vegan selection of Chinese-style mixed vegetable-based savoury treats – including Sweet Plum Dumplings, Hoisin Filo Pastries and Schezuan Filo Crackers – RRP €3.50
Luxury 8 Jumbo Wild Caught Red Shrimp (352g)
Serve up Iceland Ireland's Luxury 8 Jumbo Wild Caught Red Shrimp this Christmas. The tail of these plump red shrimps is coated in a delicious tempura batter and breadcrumbs – RRP €7.50
10 Prawn Toasts Selection (200g)
A mixture of five star shaped prawn canapés with spring onion and chilli, topped with sesame seeds, plus five tail on prawns with bamboo shoots and garlic, finished with black and white sesame seeds, both fried for extra crunch – RRP €3.50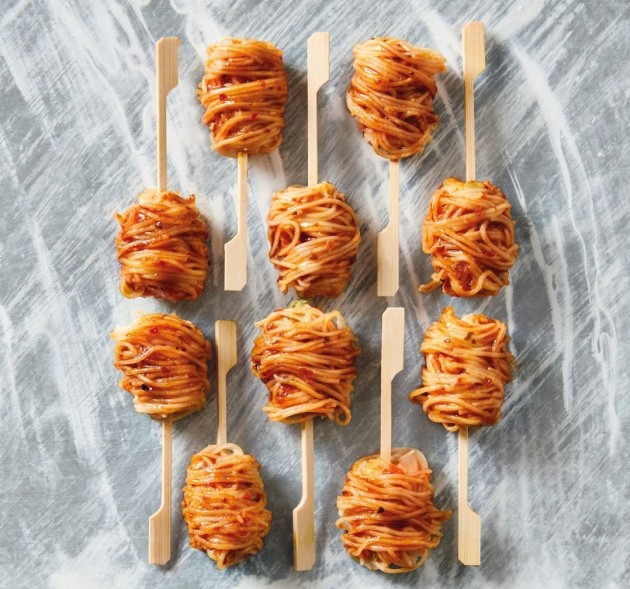 10 Chicken Noodle Sticks (250g)
Tender chicken breast with vegetables wrapped in cooked noodles with a tamarind sauce on wooden sticks. Perfect for dipping in festive sauce – RRP €3.50
Our firm favourites from their Christmas dinner selection include: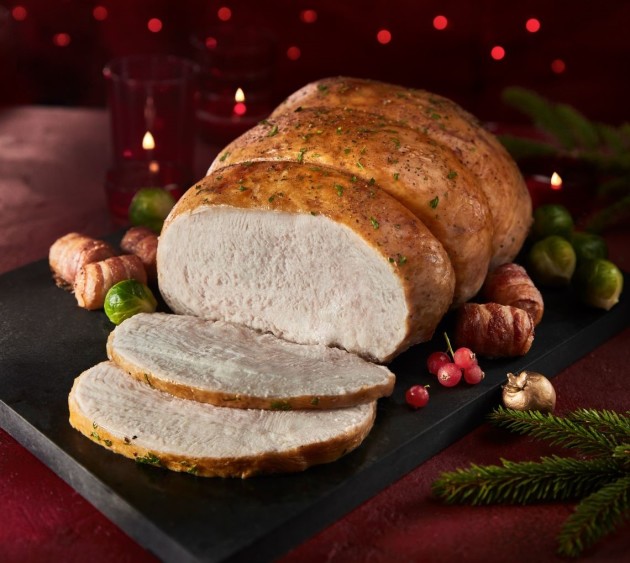 Perfect Turkey Crown (2.2kg) – a boneless crown allows feasters to easily carve and serve, reducing waste and promising everyone gets the best bits – RRP €20.00
Easy Carve Stuffed Duck (1.5kg) – If you are looking for a meat that is a little different this year, Iceland Ireland's Easy Carve Duck is the ideal choice. It's boneless making the duck easy to carve and filled with an orange and herb stuffing topped with orange slices, this will go down a treat with everyone – RRP €12.50
Easy Carve Marmalade Flavour Glazed Gammon Joint (1.6kg) – Unsmoked cured pork leg joint with a marmalade flavoured glaze that adds a glistening finish. Simply roast from frozen for St. Stephen's Day sandwiches with extra flare – RRP €12.50
The sides on offer include luxury Sprouts with Chestnuts, Bacon, & Stilton (600g) – RRP €3.00, luxury Goose Fat Potatoes (1.05kg) – RRP €2.00, Halloumi Fries (190g) – RRP €3.50 and ridiculously cute Carrot Baubles with Star Butter (400g) – RRP €2.50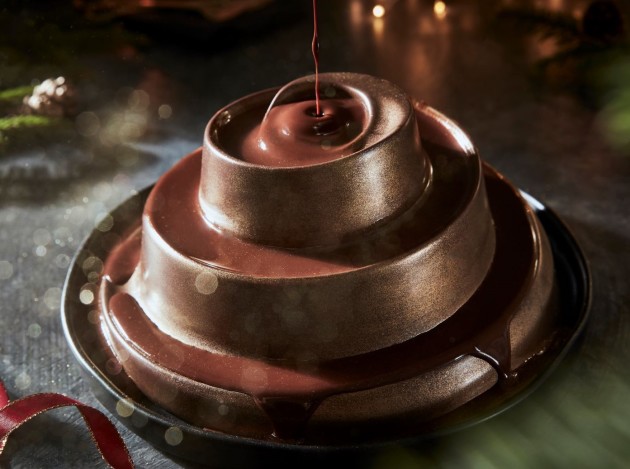 But it's their sweet treats where Iceland really comes into their own this year. We have our eye on their Luxury Five Gold Rings (657g) – a dark chocolate gold shell, filled with a Belgian dark chocolate mousse, salted caramel sauce and a dark chocolate cookie base and not forgetting the show stopping dark chocolate pouring sauce – RRP €10.00
Their Luxury Salted Caramel Christmas Tree Cheesecake or the Luxury Winter Berry Christmas Tree Cheesecake (750g) comes in at €6 and is for nothing.
There is no way you'd buy all the ingredients and make it for that price. It's a baked chocolate cheesecake on a crunchy digestive base smothered with salted caramel sauce and hand-finished with cocoa powder. Alternatively, opt for a vanilla cheesecake on a crunchy digestive biscuit, lavishly topped with redcurrants, blackcurrants and raspberries.
For more on the full range, check out their Christmas brochure here.