Disha Bose's new book 'Dirty Laundry' should be top of your reading list
Disha Bose is the author of 'Dirty Laundry' – a deliciously scandalous story about the dark side of suburbia.
Ciara, Lauren and Mishti are three mothers, friends, wives. But, underneath the perfectly managed routines of their lives, they are not the women you expect – and neither are the secrets they keep. We all have our dirty laundry to air, but when their carefully curated world is threatened, the devastation goes beyond scandal – it leads to murder . . .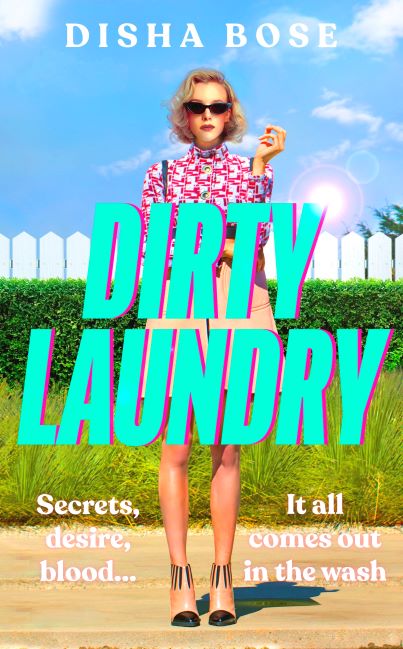 Thoroughly entertaining and suspenseful, Dirty Laundry tackles the impossibility of who we fall in love with and the innate urge to create better versions of ourselves in our children.
In advance of the pubication of Dirty Laundry, we sat down with Disha to catch up on all things motherhood, mum's life and her writing journey.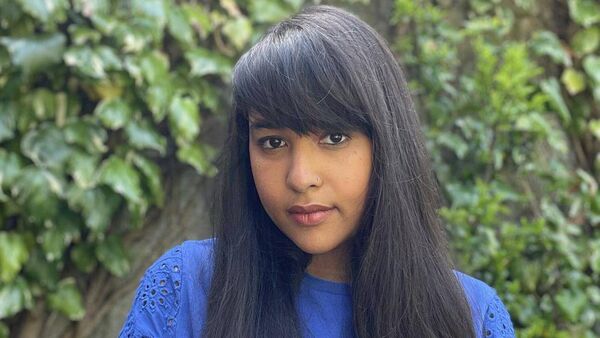 What was your experience with motherhood in the pandemic – especially without family / friends around?
It was a crazy ride. Our daughter was just under a year when we went into our first Lockdown, right when she was learning to walk and enjoy the outdoors. My husband was still going to work, which meant I was stuck alone at home for the day. It was isolating, exasperating, and filled me with self-doubt. It was the time when I needed my family and friends the most, and we were cutoff from everyone. Alone with my thoughts and a frustrated baby, I didn't know how to keep her happy and entertained. I was completely against screen-time for infants, but I remember sitting her down in front of the TV one afternoon and thinking I've reached my breaking point.
You lived in Calcutta, London and Dublin before moving to the country in Cork – how do you find the change of pace?
I will admit that it took some getting used to. The concept of having to drive to the nearest shop was something I thought I'd never make peace with. However, I have completely fallen in love with this lifestyle now. I've always been a bit of a recluse, so living outside the city suits me just fine. I enjoy the space and quiet, and especially the glorious Irish countryside views. Sometimes I miss the sound of traffic; which used to be a consistent background noise, but I pop on an ambient-sound playlist on Spotify and all is well again.
When did you start writing?
I didn't start writing seriously until about eight years ago, but I was always a dreamer. I used to entertain my family and friends with detailed stories as a child. I remember making up stories and relating them to my friends like they were real films I'd watched, and most of the time they believed me. So, I think I was a storyteller much before I was a writer.
What was your inspiration for the characters?
When we were in Lockdown, I turned to the internet for parenting advice and support. I was following a lot of influencers on social media and joined parenting groups. I didn't realise I was also taking mental notes while I scrolled. When I eventually began writing Dirty Laundry, I had a very clear idea of the characters and most of them were based on the interactions and patterns I had observed online.
Ciara is an Irish lifestyle and parenting influencer – is she based on anyone in particular?
Neither Ciara nor any of the other characters in the book are based on anyone in particular. They're amalgamations of a variety of different people – from popular influencers to anonymous commentators. And of course, their backgrounds and the choices they make are fictionalised for the story.
What are your views on social media influencers?
I feel that they are an essential part of our global community, just like other celebrities we see in media. They provide us with information and entertainment. However, it is also our responsibility, as consumers, to make ourselves aware of the possibility of misinformation, and to separate social media from real life. These days, as soon as I notice an element of the internet affecting my mental health, I eliminate it from my life. It hasn't been easy, and I've had to train myself to recognise it.
Tell us about your experience of getting published?
It has been a surreal experience. I spent close to six years trying to complete a novel, but I always ended up abandoning every story I was writing. Then, just around the time the Lockdowns were being lifted, the idea for Dirty Laundry came to me, almost like a dream. I knew I had to write it down before I abandoned this too. I wrote the book in eight weeks; something I didn't think I was capable of doing. Before I could talk myself out of it, I sent the manuscript to a few agents in Ireland and the UK, and within days I landed my dream literary agent. Three days later, I had two publishing deals with my dream publisher. I'm still pinching myself.
What has been the most exciting moment so far?
So far, the most exciting moment has been to open a package and find the finished copy of my book in my hands. However, I'm looking forward to the day I'll walk up to a bookshop and see Dirty Laundry in its window. I've spent my whole life waiting for that moment.
'Dirty Laundry' by Disha Bose is published by Viking and is available in shops and online from 30th March.