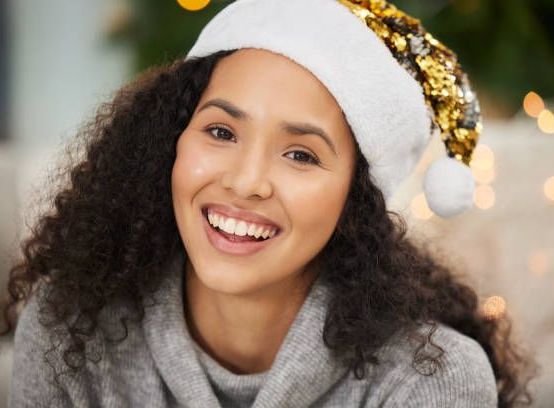 Discover the best products & treatments for flawless skin this holiday season
With the Christmas party season just around the corner, it's time to unveil the key to achieving flawlessly festive makeup: the ultimate skin preparation secret. Whether you're attending a glamorous soiree, a festive family gathering or planning a New Year's Eve celebration, a radiant and polished complexion is the perfect canvas for your makeup.
During the season, we all want our skin to look its best and the key is not just the makeup itself but the preparation that takes place before it.
Join us in this beauty journey as we unveil the latest products to achieving flawless skin that will leave you feeling confident, festive and ready to shine during the holiday season.
Neostrata Glycolic Microdermabrasion Polish (RRP €58.95)
This gorgeous skin polish is the marriage between chemical and mechanical exfoliants. Simply put, NeoStrata have combined a physicial exfoliant (derma-grade crystals) with a chemical exfoliant (10% glycilic acid) that work together to instantly give you your smoothest, brightest, and most radiant skin.
Neostrata know a thing or two about acids. The Doctor founders are best known for the discovery of alpha hydroxy acids (AHA) and their unique skin care benefits way back in 1974. Glycolic Acid controls the skin's exfoliation process, helps visibly fade discolorations to even out skin tone, and smooths the look of fine lines and wrinkles.
Neostrata Glycolic Microdermabrasion Polish contains 10% Glycolic Acid to gradually retexture and refine the appearance of your skin.
Complimenting this hero active ingredient, this polish contains also professional-grade exfoliating crystals. They work to physically buff the outermost layer of your skin. While glycolic acids work on your skin over time, these crystals works to immediately refine and polish your skin. After just one use, 100% of study participants noticed that their skin texture was smoother, brighter and more luminous. This is your dream polish for softer, smoother, and more radiant skin.
Available to buy here.
Sásta Microbiome Booster Serum (RRP €45.00)
When it comes to the holiday season, achieving that picture-perfect makeup look is on everyone's wish list. Sásta Microbiome Booster Serum is a true game-changer in the world of skincare and makeup. This innovative serum effectively bridges the gap between supplementation and skincare, offering a unique blend of prebiotics and postbiotics to unlock the full potential of your skin. Sásta Microbiome Booster Serum also goes beyond just makeup prep; it nourishes and hydrates your skin to unlock its true potential and radiance.
Makeup artists and skincare enthusiasts alike trust in the transformative power of Sásta Microbiome Booster Serum as the ultimate skin prep solution for the festive season. This serum is your key to achieving that radiant and long-lasting makeup look that will turn heads at every holiday gathering.
Sásta Skin Health is a Guaranteed Irish brand. It is the only beauty product in Ireland certified as "Microbiome-Friendly" by MyMicrobiome, an independent control body that rigorously tests products for their impact on the skin's microbiome.
Available from www.sastaskinhealth.com and leading pharmacies and beauty salons nationwide.
Rosalique 3 in 1 Anti-Redness Miracle Formula (RRP €33.95)
Help your skin look and feel it's best this winter with Rosalique. Created using bio-scientific principles, is a unique triple-action skincare saviour for sensitive and redness-prone skin and the ultimate addition to any winter skincare routine.
Developed to treat, conceal and protect skin, Rosalique offers a gentle and effective one-step solution for cold-weather skin-woes, while also soothing more severe conditions such as Rosacea, Couperose, Keratosis Pilaris, redness (Erythema), Acne symptoms such as blemishes and spots, as well as flushed or inflamed skin.
Aside from visibly reducing the appearance of redness, treating issues at the source, and protecting the skin, Rosalique's active ingredients including A-Bisabolol, Shea Butter, Panthenol, Zeolite and Urea help to hydrate, soothe, and soften skin while aiding the regeneration and repair of skin cells and reducing inflammation.
Available from pharmacies nationwide.
asap skincare Moisturising Defence SPF50+ (RRP 75ml €55 and 50ml €39)
asap Skincare has recently launched the NEW Moisturising Defence SPF50+, a 3-in-1 primer, moisturiser and SPF, which provides very high UVA + UVB protection and intensely hydrates the skin. The lightweight formulation and skin perfecting finish is the perfect primer for makeup, and offers protection from harmful UV rays.
Similar to the beloved spf, Hydrating Defence SPF50+, Moisturising Defence SPF50+ hydrates the skin and locks in moisture, as well as containing powerful antioxidants to fight premature skin ageing, and promotes firmer, smoother skin. However, the key ingredients, Aloe Vera and Vitamin E, are the main points of difference in the new SPF. With a combination of UVA and UVB absorbing sunscreen actives, achieve protection from both sunburn and sunburn related skin conditions.
Available on asapskincare.ie and in official asap stockists nationwide.
Avène XeraCalm Soothing Concentrate – RRP €17.50
As the temperature drops, Avène's XeraCalm A.D range offers a solution for Ireland's eczema-prone and dry skin. The winter transition depletes skin moisture, particularly problematic for the 1 in 10 Irish adults and 1 in 5 children with eczema. Hot baths exacerbate the issue by compromising the skin's barrier. Avène's new XeraCalm Soothing Concentrate addresses this with i-modulia, reducing itching and redness while stimulating skin defenses.
Cer-Omega and Ultraconcentrated Plant Oil nourish and restore the skin's barrier, coupled with Avène's thermal water for natural soothing and softening properties. The SOS concentrate provides immediate relief for dry and itchy areas, such as hands, feet, arms, neck and eyes making it a welcome addition to the range for those on the quest for smoother and softer skin for the festive season and beyond. Available from pharmacies nationwide and online at millies.ie.
Ella & Jo's Cosmetics Nourish & Glow Superfood Facial Oil – RRP €55
Unlock your skin confidence with every drop, infused with the exquisite power of Retinol, embodies the epitome of luxury and premium skincare. Crafted for those who demand nothing but the best for their skin. Nourish & Glow is a high-performance oil that will regenerate, hydrate, and plump the skin every day.
Fortified with an active vitamin complex containing a cocktail of Essential Fatty Acids, Phospholipids, Retinol and Vitamin E, to regenerate and restructure the skin barrier. Along with a blend of super-hero oils such as Rosehip, Jojoba, Blackcurrant and Avocado, this oil packs a punch. This fusion of skin-loving oils and essential nutrients improves elasticity and seals in hydration by reinforcing the natural skin barrier. A thin plant oil-based product, it absorbs quickly suitable for oily, dry, and sensitive skin leaving you with a gorgeous glow, and beautifully nourished skin.
Available from www.ellaandjo.ie and stockists nationwide.
Skin Formulas Clear Skin Treatment ZAP Formula – €58
Skin Formula's multi-functional products contain the highest level of active ingredients and their innovative skincare formulas are designed to balance your skin type and pair seamlessly with speciality treatment products to tackle your top skin concerns.
The Clear Skin Treatment ZAP Formula is a revolutionary skin treatment with the ability to regulate sebum and lighten acne marks without irritating or drying out the skin's surface. The prebiotic soothes inflammation and reduces redness within 2 weeks while maintaining a perfectly balanced microbiome and calmed skin. This product can be used post-laser, waxing and threading. Available from salons, stores or online here.
Dr.PAWPAW Hydrating Sheet Mask – RRP €6
YOUR gorgeous SKIN hydrating sheet mask is a deeply hydrating, vegan sheet mask that is suitable for all skin types. Powered by hero ingredient papayaluronic which provides the nourishing and soothing effects of the papaya extract, teamed with 8x hyaluronic acids which absorb into all 5 layers of the skin for instant and long-lasting hydration, resulting in super soft skin. This deeply hydrating sheet mask is biodegradable and floods the skin with moisture leaving skin quenched, soft, and visibly more radiant. With added nourishment and soothing properties, Cactus Flower works to nourish and hydrate the skin, whilst Vitamin B5 adds an extra level of moisture for a supercharged hydration hit that leaves skin smooth and soft. Available from McCauley's Pharmacy Group and Cloud 10 Beauty.
HIFU Ultrasound Facelift at Wicklow Street Clinic
Sometimes the skin, needs a stronger treatment to deliver benefits that cannot be achieved by beauty products alone and if your area of concern for your face is jowls or your jawline, then HIFU could be for you. If you would like a lift and to look 'fresher'. High-Intensity Focused Ultrasound or HIFU is an FDA-approved alternative to invasive treatments. For women and men who experience skin laxity, jowls or neck ageing it can be an alternative treatment; with results lasting up to a year.
HIFU is ultrasound focused below the skin's surface causing cellular friction within molecules and precise target-point heating. The friction between the molecules produces heat and thermal injury at the focal point of the HIFU delivery. The cells then repair using collagen which tightens and restores elasticity and the structure of the skin. The HIFU machine emits ultrasound waves to specific depths within the skin. The technology is unique in this aspect, because it can penetrate the superficial muscular aponeurotic system (SMAS) layer as well as the dermis and epidermis.
Cost for HIFU at The Wicklow Street Clinic:
Full Face: €500
Full Face and Neck: €700
Full Face, neck and décolleté: €800
Jaw Line: €300
Visit The Wicklow Street Clinic.ie for more information.
Skin Theøry Mango Radiance Peel at Thérapie Clinics
Skin Theøry offers science-led clinical peels that are exclusively available to Thérapie Clinic. The results-driven peels are designed to offer significant results with instant benefits such as radiance, improved skin texture and refined pores. In the long-term, each peel has its own unique benefits helping you to achieve your healthiest skin.
Upon your initial consultation, one of our skin experts will assess your skin type and concerns, then they will tailor a personalised course of peels to cater to your skin's needs, as well as a tailored at-home skincare routine to help you maintain ultimate skin health. The Mango Radiance Peel caught our eye as it Illuminates the skin, boosts hydration and fights free radical damage such as pigmentation and it is suitable for all skin types too. The cost for one peel is €70 but if you book a course of 3, you receive a 15% discount or book a course of 6 and receive a 20% discount – this is a limited time offer. More information here.