Dealz have an extra special Valentine's Day gift and it's GAS
Many of us may have already begun planning a present for our significant other for THAT special (dreaded?) day every year; Valentine's Day.
From chocolates, red roses and bling to diamond engagement rings (eugh), most people tend to go for the clichés.
Dealz have never really been known for their thoughtful, meaningful V-Day gifts. Or so we thought…
Had to laugh at this today! For all those who say they want nothing for Valentine's Day it looks like @DealzIreland was listening to you! Don't be annoyed now if you do get it! #funny #valentinesgift pic.twitter.com/WHNMozbpTb

— Sinead Dalton (@sineadx1988) January 24, 2019
Yep, Dealz have created the gift of… nothing… especially for us this year. How thoughtful.
If you intend on breaking up with your boyfriend/girlfriend/friend/co-worker/enemy/pet/frenemy/neighbour, this would do the trick. It's the perfect way of telling someone, "Hey, you really do mean absolutely nothing to me."
Who said romance is dead? Dealz have just revived the motherf*cker for us all to enjoy.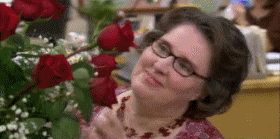 Some of may play that old game where we say we actually want nothing so that we look polite, selfless, even regal. But we all know it's BULLSH*T. WE WANT PRESENTS.
Whether it's one ring, or even seven like Ariana Grande, we're expecting something worthy of our time.
So while we may chuckle at Dealz' gift, if anyone ever got us this, there'd be hell to pay. Seriously.