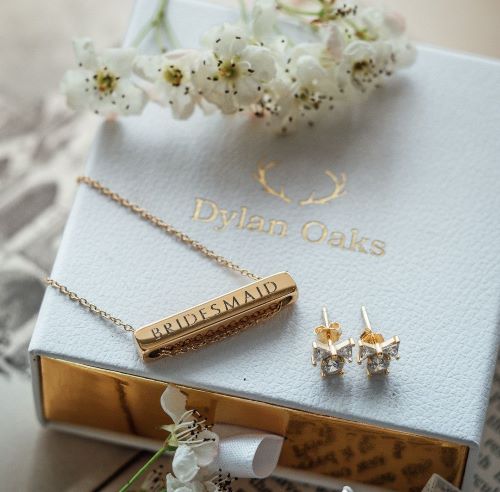 Dazzle your wedding party with heart-warming personalised pieces to celebrate your day
As we step into wedding season, we see a flurry of exciting times ahead for those preparing for their impending nuptials. From heartfelt Bridesmaid proposals, to personalised pieces for your Groomsmen, make it extraordinary with Irish Jewellery brand Dylan Oaks' stunning Bridal Collection. Share a token of love with your nearest and dearest by incorporating thoughtful memories to last a lifetime and making Dylan Oaks part of your traditions as you walk down the aisle.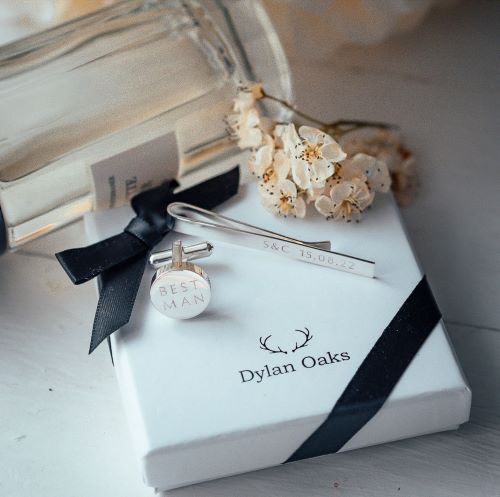 Treat your best friends, sisters, or whoever you may choose to have by your side on what may be considered the most important day of your life, with a charmingly beautiful Letter Bar Necklace and Earring Gift Set. Engraved with the date of your wedding, and yours and your future spouse's initials, or simply with their name and meaningful title bestowed, it is sure to be treasured by your bridal party forever. It even makes the perfect gift to help you pop the all-important question as you entrust them with their tasks for the special occasion.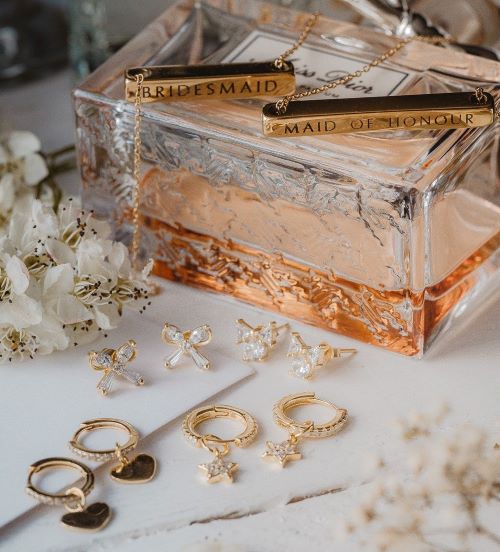 Alternatively, if you wanted it to be personal to them rather than the occasion, opt for the elegant Luna Moon pendant and matching earrings, or the personalised North Star Gift Set. Engraved with their initial, they will be sure to embrace this memory for years to come. Each of Dylan Oaks' carefully curated designs are available in 18k gold and 925 sterling silver, so can be carefully chosen to match your wedding colours and theme.
For the Groomsmen, Father Of The Bride, and even the Groom himself, check out Dylan Oaks' Personalised Tie Pin & Cufflink Luxury Gift Set for an understated touch of class. Available in 18k gold and sterling silver plate, choose to have them engraved with initials, names, or date of the wedding and their all-important role to make a truly personal gift to mark this special day. Engrave the cufflinks with your "Best Man" title, with the bride and groom's initials and date of the wedding making the perfect message for the Tie Pin.

Dylan Oaks' Bridal Collection is available from www.dylanoaks.com, with prices starting at €99.00.
Visit their one-of-a-kind, experiential store in Liffey Valley Shopping Centre. Their bespoke, in-store design service facilitates the selection, customisation and personalisation of jewellery that will last for a lifetime in as quickly as twenty minutes, perfectly presented in a luxury Dylan Oaks gift box and bag.