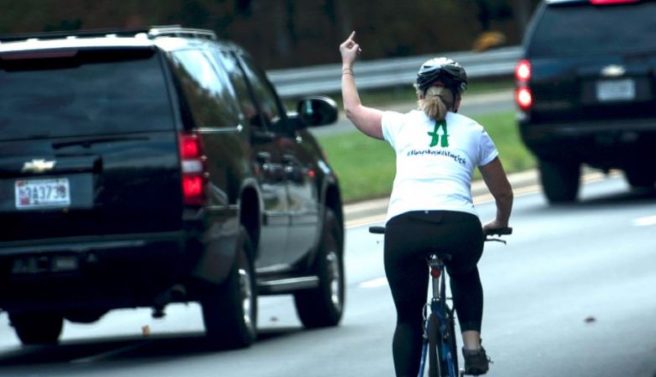 Cyclist fired after 'flipping off' President Trump's motorcade
Last week, a photograph of cyclist, Juli Briskman, went viral, and this week, that same photograph cost her her job.
The 50-year-old, who became a social media sensation after deciding to flip off President Trump's motorcade, was informed that her decision to do so meant that she could not stay under the employ of government contracting firm, Akima LLC.
Aware that the publicity surrounding the photograph could have detrimental implications, Juli approached her employers and confirmed that she was the woman in the photograph.
And at s guess a #trump prefers workers who are not free thinking Americans like #Juli Briskman

— jacquie@jaqbow65) November 6, 2017
Speaking to The Huffington Post, Juli explained that her decision to come clean resulted in her dismissal, saying: "They said, 'We're separating from you'."
"Basically, you cannot have 'lewd' or 'obscene' things in your social media. So they were calling flipping him off 'obscene.'"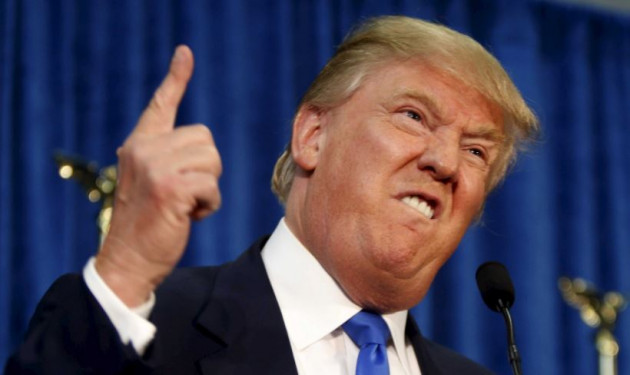 Juli, who chose to make the image her profile picture on both Facebook and Twitter, ultimately violated Akima's social media policy, despite the fact her place of employment is not listed on her social media pages nor was she working at the time the photo was taken.
Speaking to the Washinton Post, Juli insists that she does not regret her decision despite it costing her her job.
"I flipped off the motorcade a number of times," she admitted before adding: "I'd do it again."