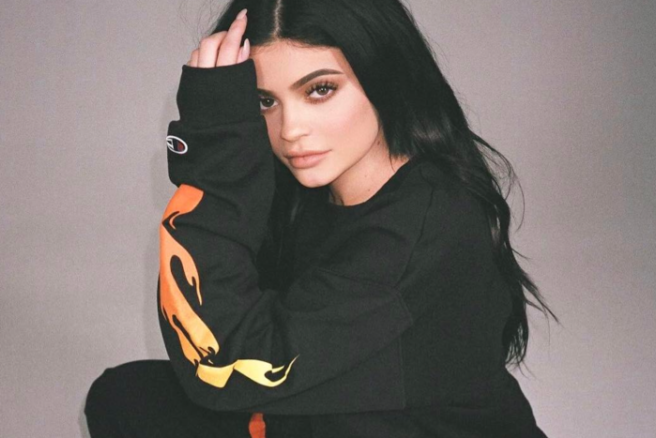 Could it be? Kylie Jenner threw her very own pink-themed baby shower
Another day, another Kardashian-Jenner pregnancy mystery.
According to reports (and aerial paparazzi shots) it seems that Kylie Jenner has thrown a baby shower in her backyard just one day after big sister Kim's cherry blossom forest themed shower.
The 20-year-old is rumoured to be expecting her first child with current boyfriend Travis Scott, however this has yet to be officially confirmed.
Kylie's soiree featured huge bouquets of pink flowers, pink floral pillars, and pink petals coating the water's surface of her swimming pool.
If the colour scheme is anything to go by, then it seems likely that Kylie is expecting a girl.
Kylie has been plagued by the rumours for months, and has added fuel to the fire by not appearing in public or showing any of her body to fans via social media.
She has however been sharing snaps that fans thinks are hinting at her pregnancy, and the babies gender.
This has included her showing off pink iPhone cases and behind-the-scenes snaps of pink photo shoots.
Then again, the makeup mogul has been sharing snaps of her upcoming Christmas collation, and the main colour scheme has been – you guessed it – pink.
So perhaps this pink flower adorned backyard event was some kind of celebration for Kylie's massive success in the makeup industry, or to reveal her new collection to family and friends.
Either way, we wish the Kardashian clan would spill the beans on whether we should be expecting a new arrival from Kylie anytime soon.