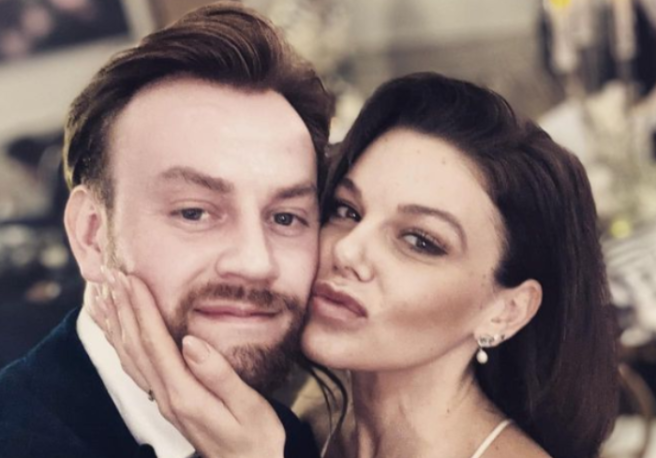 Corrie's Faye Brookes shares lavish photos from whirlwind wedding
Faye Brookes has finally shared details of her beautiful Cotswolds wedding!
The Coronation Street actress, best known for her role as Kate Connor, married Iwan Lewis last month after 10 months of dating.
The couple, who first met in 2007 and later went on to star in Legally Blonde together on stage, tied the knot on August 23.
Now, almost two weeks on, Faye and Iwan have opened up to OK! about their whirlwind day.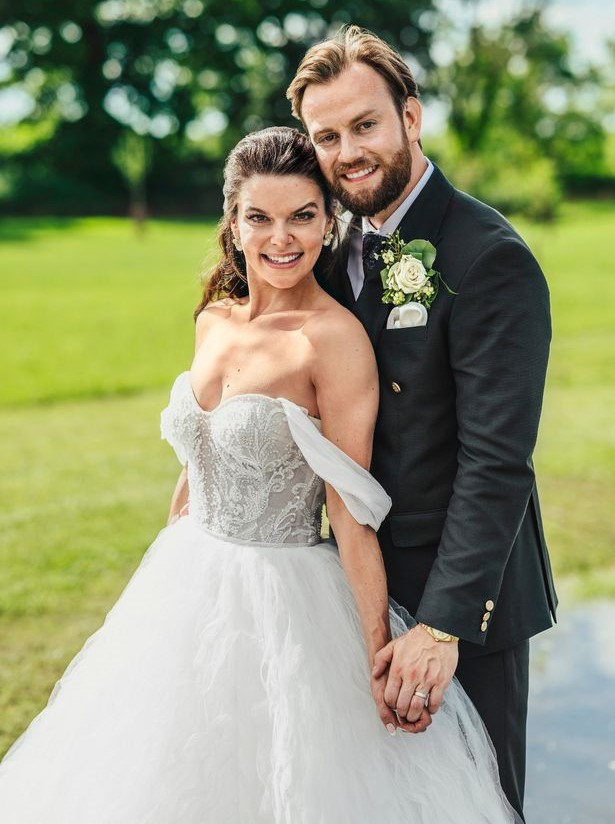 The newlyweds held their ceremony at a church in Gloucestershire, near where they live. However, the couple admitted that not everything ran smoothly on their big day, as theatre actor Iwan recalled that their organist didn't show up.
"The brilliance is when you're in the theatre industry you've got a lot of musically talented friends. So, Francis Goodhand, who is a wonderful musical director in the world of musical theatre, who also taught us in drama school, stepped up to the plate," he praised.
The 34-year-old groom also detailed that he crumbled as Faye walked up the aisle.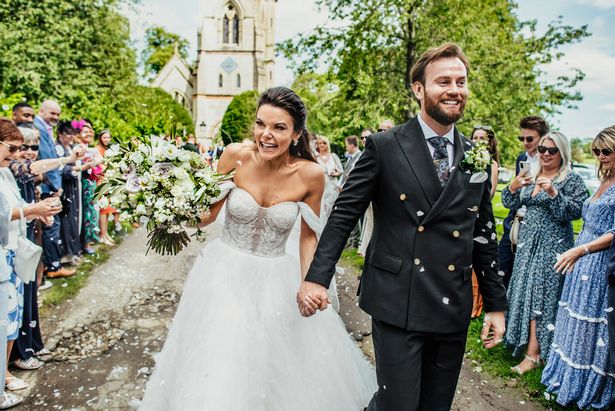 "I was as cool as a cucumber and kept going up to people saying, 'My hand is so steady.' But as soon as she started coming down the aisle I could feel the energy build and I couldn't hold it together at all," Iwan teased.
Faye went on to add: "I was overcome with emotion when my dad gave me away and seeing Iwan cry as well. It is a rare moment to see him cry."
The lovebirds held their reception in a marquee, attended by both Corrie and musical theatre stars. Speaking about the future, Faye revealed that she has legally changed her name.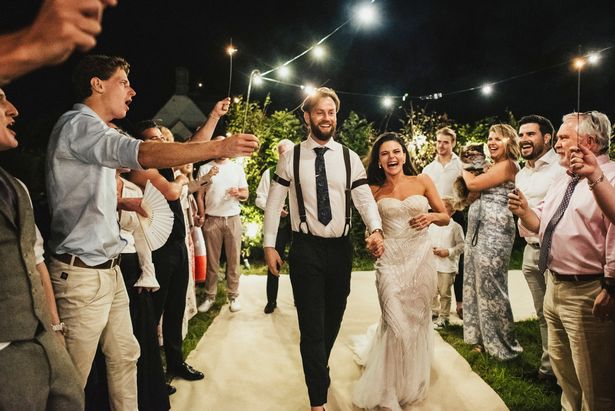 "I'm changing my name and I'm no longer going to be known as Faye Brookes," she announced.
"Not a lot of people in the industry do this, but I'm so proud and so excited to see what could come of that idea of introducing myself to the world as Faye Alicia Lewis – which is now my full name," she exclaimed, hinting that the couple have "a lot of business ideas".