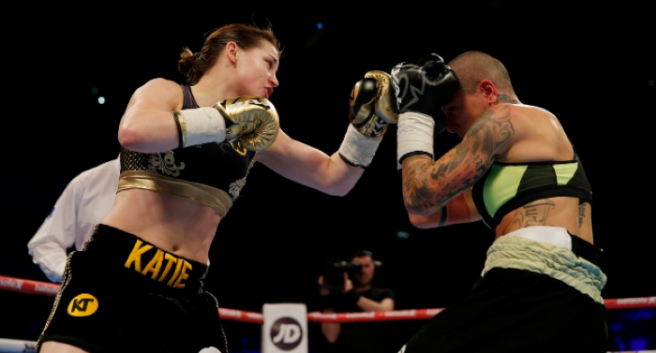 Congratulations! Katie Taylor wins her third professional boxing fight
Katie Taylor has won her third boxing fight in a row, after taking out Monica Gentili in London last night.
The Bray native came out swinging and set the pace for most of the fight, swinging mainly head and abdomen shots towards Monica.
Katie Taylor is good at boxing. #HayeBellew pic.twitter.com/DVHiGDU6lc

— Darragh Murphy (@DarrMurphy) March 4, 2017
In the third round, Katie stepped it up a notch, coming at Monica with major aggression. The Italian fighter stood her own, but it was clear that Katie was a rank above the rest.
It then all came down to the fifth and final round, when Katie unleashed a fierce combination of knocks that sealed her victory.
It'll only be three weeks until we see the Dub fight again, as she's taking to the ring in Manchester.
Congrats, Katie!