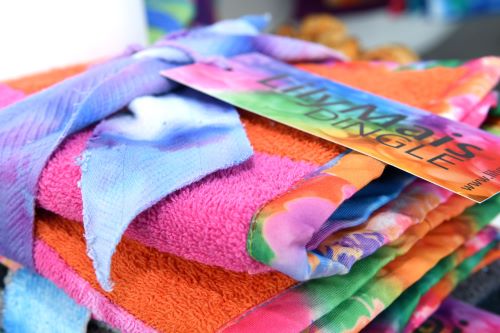 Circular fashion brand LilyMais opens wonderful new store at Dingle Marina
The brand, which is the brainchild of Dingle-based fashion designer Frances Fogarty, creates unique handcrafted beachwear, including swim ponchos, hoodies, beach dresses, tops, shorts, and bucket hats using upcycled cotton towels and end-of-line fabrics.
LilyMais was launched less than 2-years ago and has gone from strength to strength with customers from Sydney to California and everywhere in between. Until now, LilyMais was exclusively shoppable online from the brand's website. "The decision to open a retail store is a real vote of confidence both in the changing habits of consumers and in Dingle as a growing tourist destination," says Fogarty.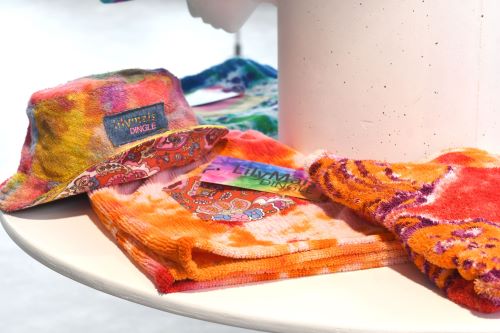 The new store was officially launched by designer to the stars and Kerry native Don O'Neill on Saturday 16th September. The 1,200 sqft shop and studio space with its 1,400 sqft rooftop terrace boasts spectacular views across Dingle Town, Marina, and the surrounding landscape, which have been the source of much inspiration for brand founder Frances Fogarty. Customers will also be able to choose their patterns and colours and have a custom LilyMais piece created by Frances in the studio.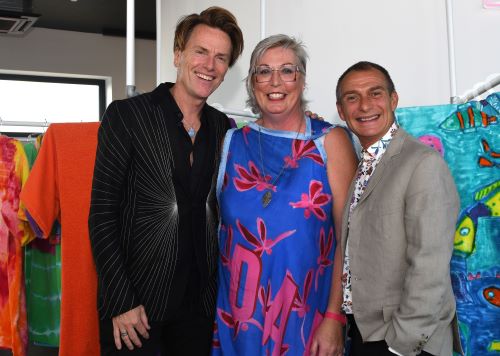 Speaking about the motivation to open the store, Fogarty said, "Designing and making in a quiet and remote studio, which has been my modus operandi up to now, can be quite isolating! I love the design and the creative process, but I also love interacting with my customers. That's probably the main driver behind deciding to open a physical store. I knew the very second I walked into the space in Dingle Marina that I wanted to be here. Just visit the store, and you will see why! It's bright and airy with spectacular views that change hourly depending on the weather, the tides, the time of day – a beautiful space where I can interact with customers and share my passion for the Circular Economy."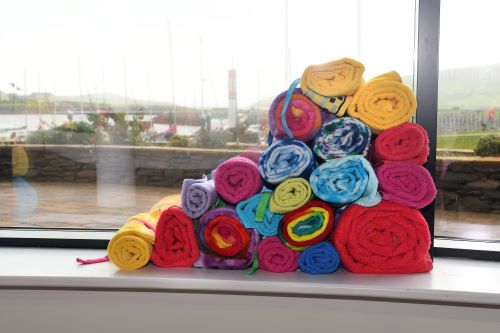 So, what is the Circular Economy? "Most products, from cars to shoes, from cookers to phones, are designed to be linear. They are designed to last a relatively short time and to be discarded at the end of their useful life," explains Fogarty's business partner and husband, Feargal Ó Cinnéide.
"As an example, cars were designed to only last ten years! Crazy when you think about it! Twenty years ago, the Irish Government even paid you to scrap 10-year-old cars. Now, cars are being designed not only to last longer but designed to be recycled into new cars. That is circularity."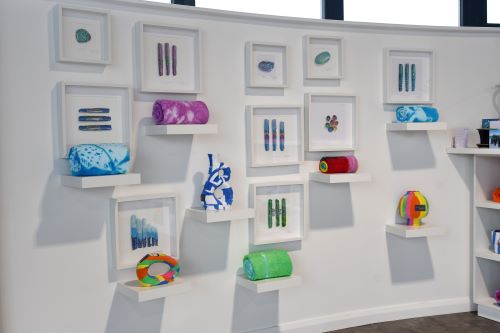 The problem with fashion, Fogarty says, is that most items are still being manufactured linearly. "They are being designed to go to landfill as quickly as possible. That's how the industry makes its money. Our goal with LilyMais is to be an example of how the fashion industry can exist in harmony with the environment and how we can extend the life of existing materials to create something new."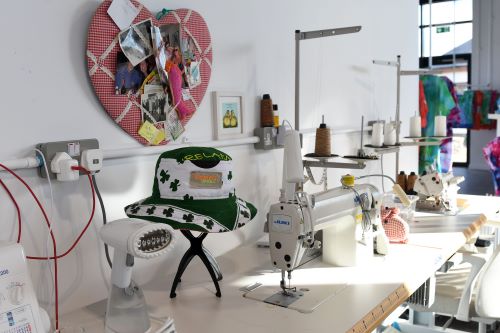 All LilyMais products are unique – no two will ever be the same. Each product is made from upcycled materials (even their labels are embroidered in-house using old denim jeans). Each item is designed so that when returned to the Dingle workshop at end-of-life, they can and will be dismantled with parts reused in her new creations.
The LilyMais store is now open Monday-Sunday from 11.00 am to 7.00 pm for customers to shop the collection, meet the maker, and even design their own pieces.
LilyMais items start from €85 for bucket hats through to €250 for hand-painted swim ponchos.
Opening hours are 10.00 am to 7.00 pm daily during the Spring / Summer / Autumn months and 11.00 am to 5.00 pm Wednesday to Sunday during Winter months.
Visit LilyMais at LilyMais, Dingle Marina, Dingle, Co. Kerry V92 FW2P to shop the latest collection, or visit www.lilymais.com.