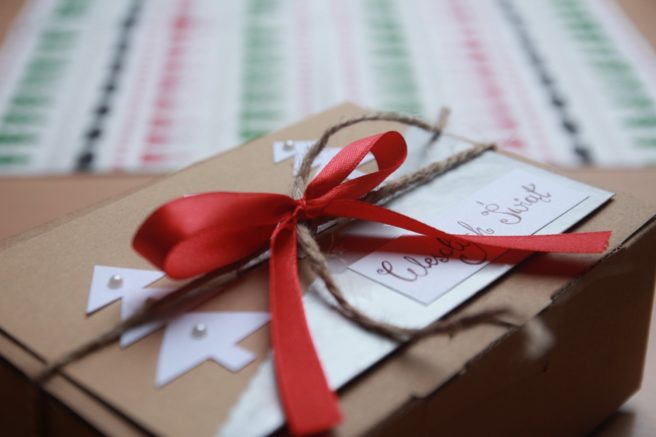 Christmas Gifts for Teens who Have Everything
Are you looking for unique gifts for teenagers? Many teens have everything they could ever want or need these days, so it can be difficult to come up with a new and exciting gift idea to surprise them on the big day. We are here to help with these ten top gift suggestions, full of unique and fun ideas sure to be loved by teen girls and boys. Below, you'll find the best gifts for teens, even those who have everything.
What are Some Good Christmas Gifts for Teens?
Christmas gifts for teens who have everything can be difficult to choose, but you won't be stuck for ideas with our great suggestions below. If you're still struggling to decide, some other great ideas for girls include make up brushes, vouchers for their favorite store, games they can enjoy with friends or a special piece of personalized jewelry. Popular gifts for 15 year old boys might include gaming accessories, remote control toys or perhaps a cozy hoodie from his favorite brand. We're sure you'll love our ten unique ideas below.
10 Top Gifts for Teenagers Who have Everything!
Coloring is becoming more and more popular with older kids, including teens, and even adults. So, this book makes a great gift for teen girls! There are over 30 pages to color in this book, and the pages are highly detailed and intricate so they will keep your teen busy for hours. The pages are only printed on one side so they can be removed and hung on the wall. The single-sided printing also helps prevent the colors from bleeding through to the other side of the page, particularly if markers are used. Not only is this book fun to color, it can help teens relax and destress after a busy day at school or during exam time, which is why it's one of the most useful gifts for teens who have everything.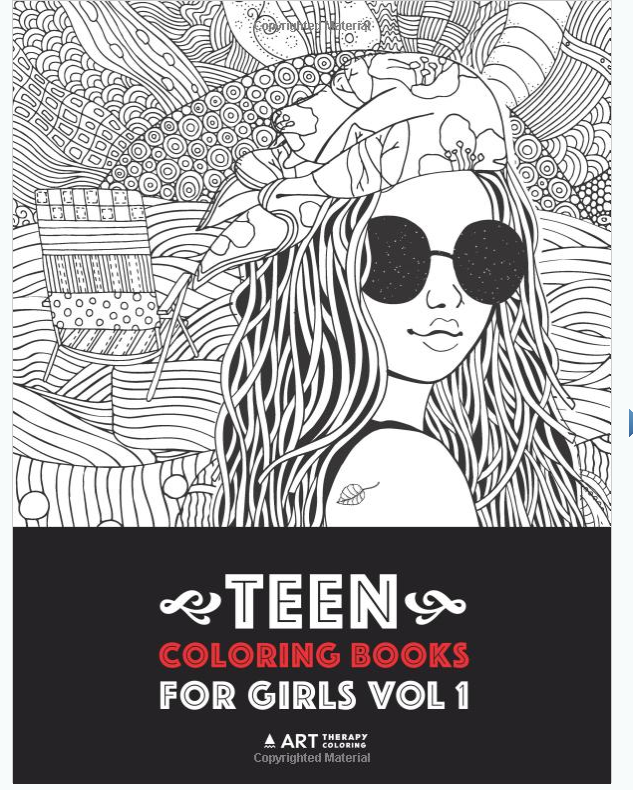 Technology gifts for teenagers are always an excellent choice, so how about this Bluetooth wireless headphone hat for something a little different? It can be used with any Bluetooth device so teens can listen to music with ease, anywhere. The hat comes in loads of different colors and styles, so it suits both boys and girls and you're sure to find something they will love. The charging time is around two hours, and this allows for six hours of continuous usage. The hat can be machine washed if the headphones are removed, and there is a control panel on the side with three buttons for easy operation. This is an awesome gift for the teen who has everything, because they're sure not to have one of these!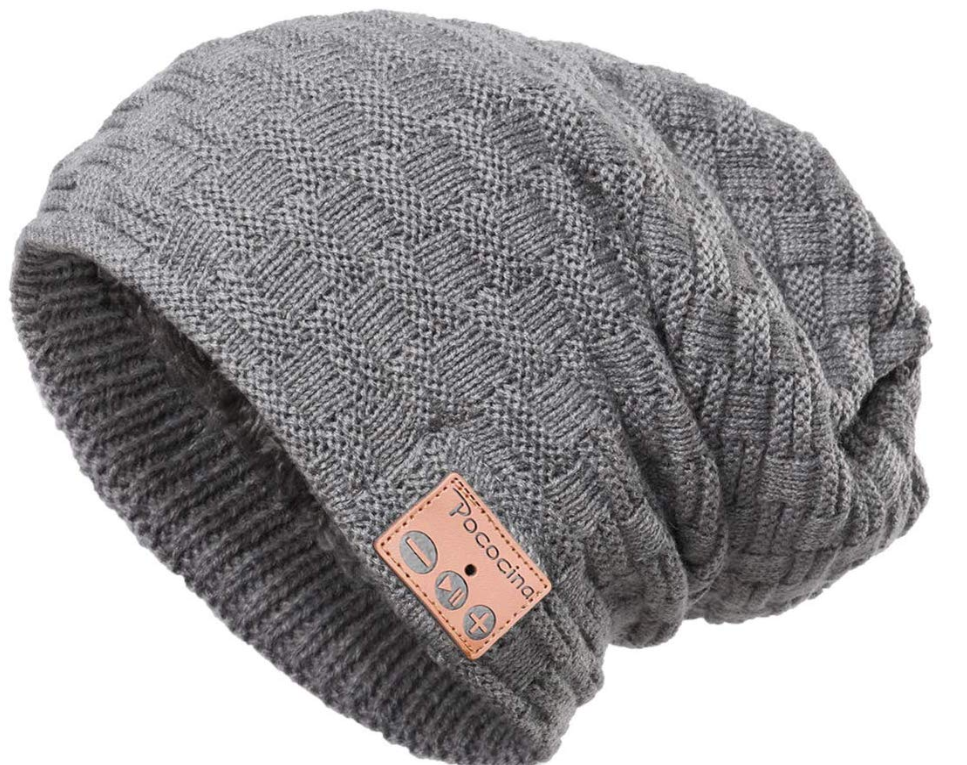 Here's another useful gift for teens who love listening to music, and this will allow them to do so in the shower! The waterproof speakers offer excellent sound quality and are shockproof and dustproof as well as waterproof – so they can be used just about anywhere. The connectivity range is over 30 feet, so the phone doesn't have to be right beside the speaker. It can also be used as a hands-free device and has simple to use buttons to operate the various functions. There's a strong suction cup on the speaker so it can be attached to the wall or any other smooth surface for maximum convenience.
LEGO is popular with kids of all ages, but as they get older it can be more challenging to find a kit which isn't too easy and is an interesting theme for teens. We love this fun and unique ship in a bottle model, which belongs to the LEGO Ideas range. It has nearly 1000 pieces so it's sure to keep your teen busy for a while! Once built, the bottle can be placed on the stand so it can be displayed in their bedroom or on their desk. The model is highly detailed and realistic, with elements such as a buildable cork, sails, cannons and a crow's nest.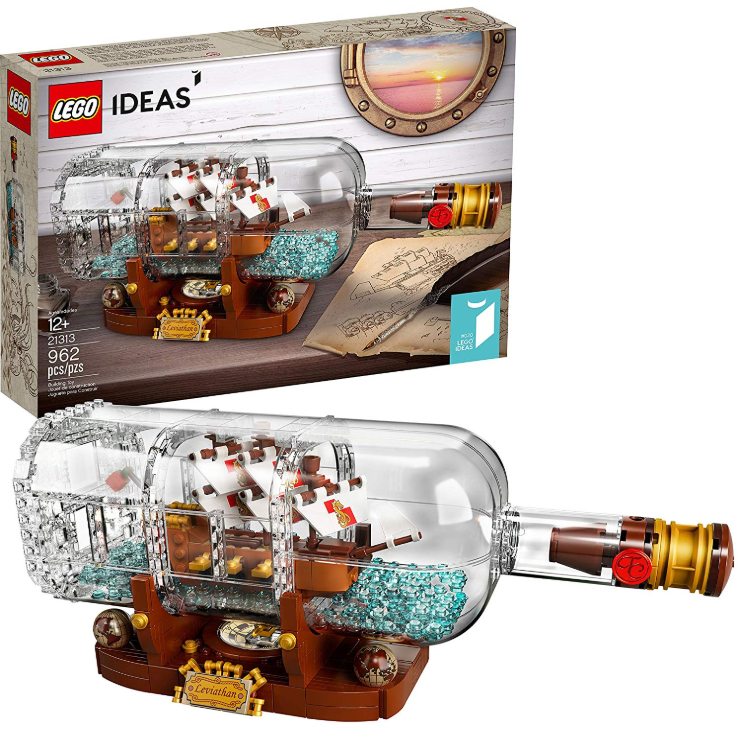 Many teens love taking photos, especially when it comes to selfies with their friends! So, instead of having them stored on their phone or on social media where there are barely looked at, how about this photo display string which can be hung up in their room? It's also perfect for displaying photos at a party – there are loads of possible uses. There are two different lengths to choose from, the smaller holding 40 photos, whereas the larger holds 50 photos. The string lights come with an auto timer which will set the lights to be on for six hours and off for 18. There are also different lighting modes, so the lights can be always on, flashing, slowly fading, or many more.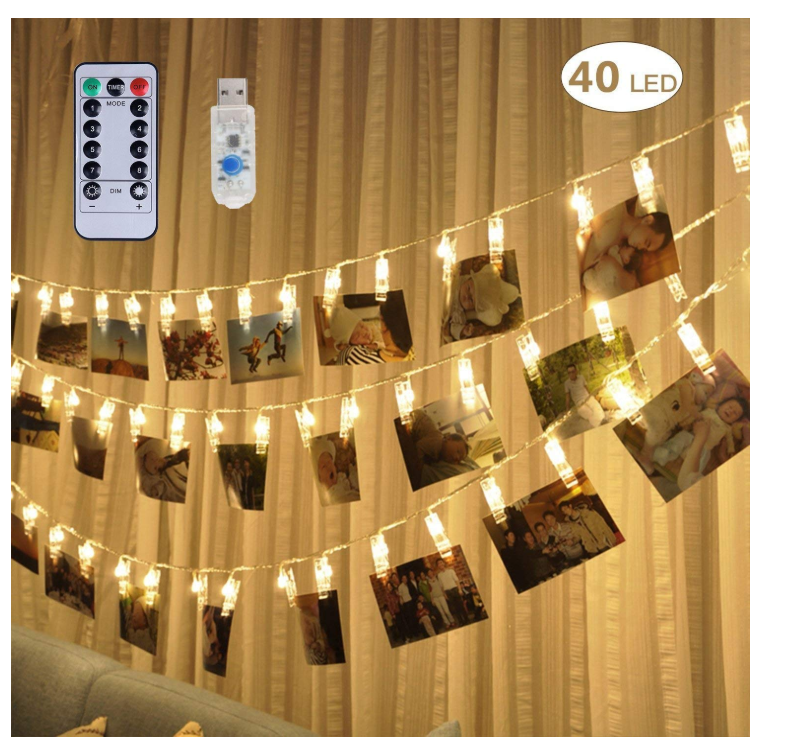 Looking for cool gifts for teens? Well, blankets are a classic gift for Christmas, and your teen probably has at least one already. But, do they have a burrito blanket?! This fun and creative gift is sure to appeal to your teen's sense of humor, and it's ideal for relaxing with during a movie night too. There are four different sizes to choose from as well as different patterns – there's even a waffle-print variation! The blanket is made from flannel fleece in a single layer, so it's soft and is also super-warm. It can be used anywhere, whether it's in bed, on a sleepover or when traveling. Parents will love how the blanket can easily be machine washed and tumble dried too.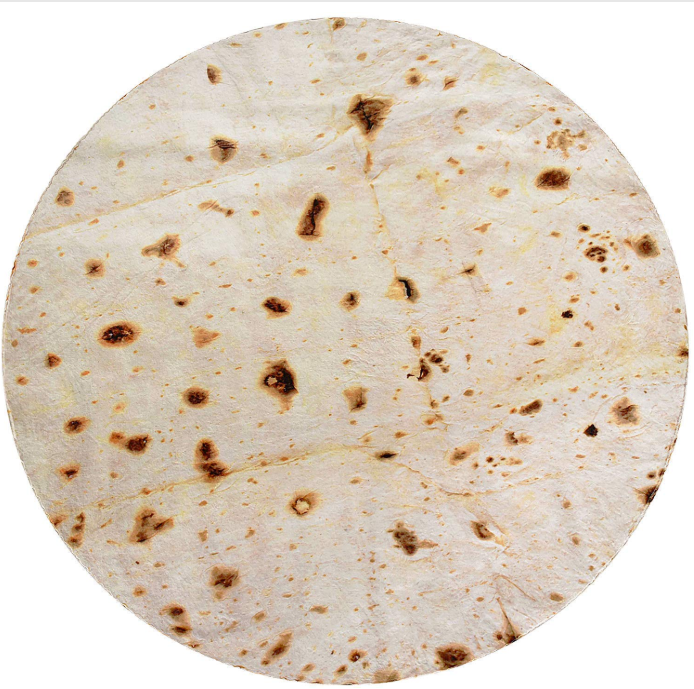 This 5-in-1 speaker also functions as a night light, with an impressive 48 differently colored lighting options. So, it's great for when teens are chilling in their bedroom in the evening, as they can listen to music at the same time. The light has three different brightness levels and is touch activated for ease of use. The speaker can be connected to any Bluetooth device within a range of over 30 feet, and it can also be used as an alarm clock. The device takes six hours to fully charge using a USB cable, and it can be used anywhere and at any time! It can be used with a Micro SD card or AUX input – it doesn't have to be used via Bluetooth.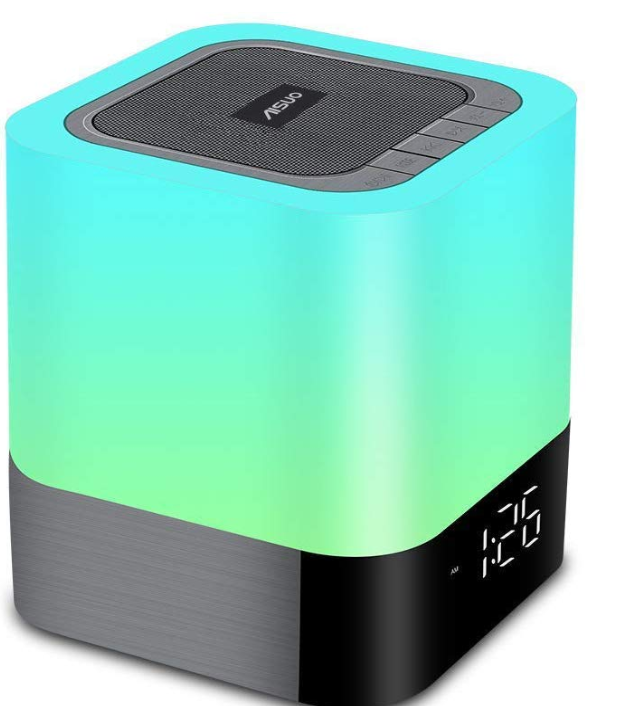 This new edition of the classic game glows in the dark so it's perfect for playing at night – great fun for birthday parties or Christmas family gatherings. There are 25 game pieces which have over 12 hours of battery life, so there's no need to worry about them going flat during a game. There are 12 different variations of the game, so it never gets boring to play. It can be enjoyed by as little as four players, or as many as 20, so it suits larger gatherings as well as smaller ones. This is a great gift to get teens away from their phones and video games and interacting with their peers and teammates.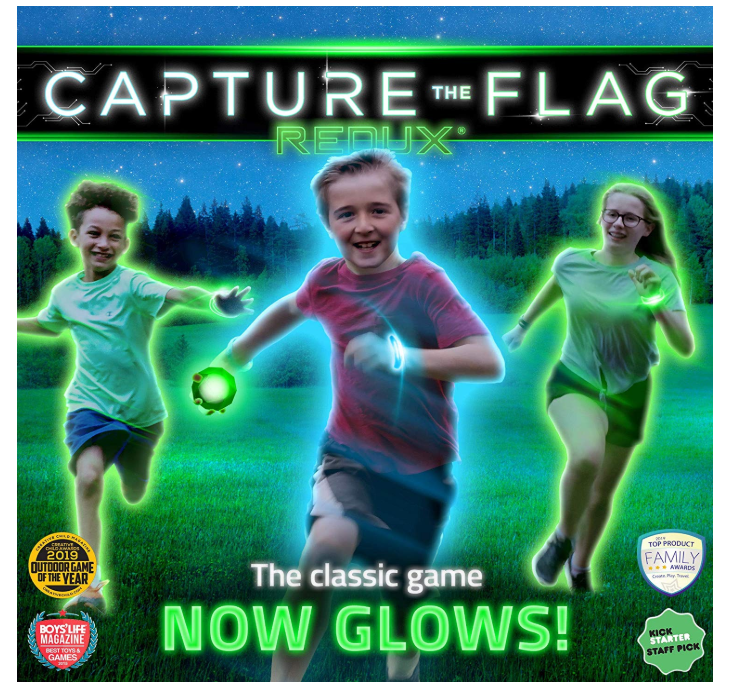 Here we have another fun game for teens, this time it's a party game for those aged 16 and above – The Awkward Storyteller. It can be played with up to 11 players, or as few as four, so it's great for birthday parties or sleepovers with friends. The game involves reading story cards and question cards in order to create a new story every time – this game is creative and fun! There's a time limit of 10 seconds to answer each question, which can lead to some hilarious answers as the time pressure hits! This is a great game for encouraging teens to interact with one another rather than only communicating via text messages.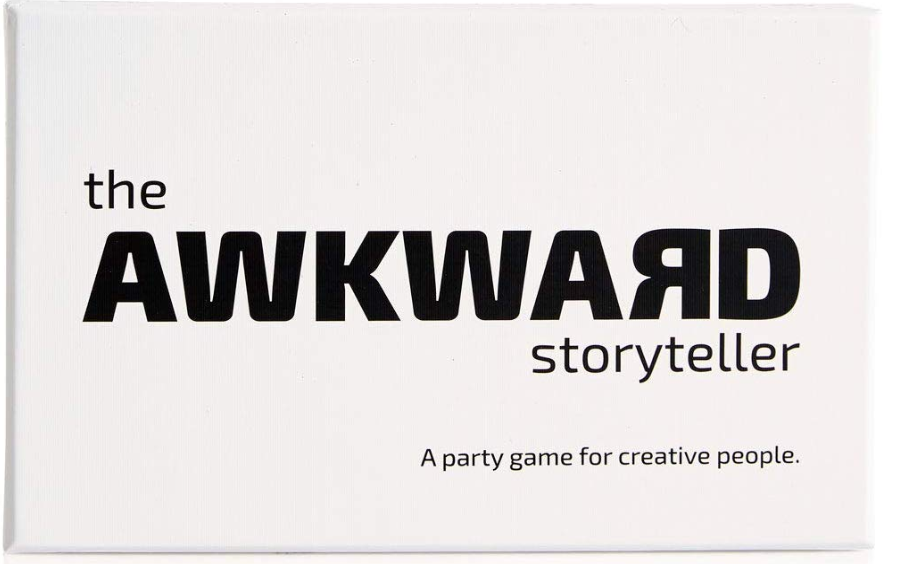 The Nightmare Before Christmas Socks
Socks are a classic gift, but they can be a little boring for teens to receive. That won't be the case with these fun Nightmare Before Christmas ones! They come as a pack of six different designs, and each has reinforced heels and toes for durability. The socks are perfect for gifting at Christmas, but they can be worn at any time of year!