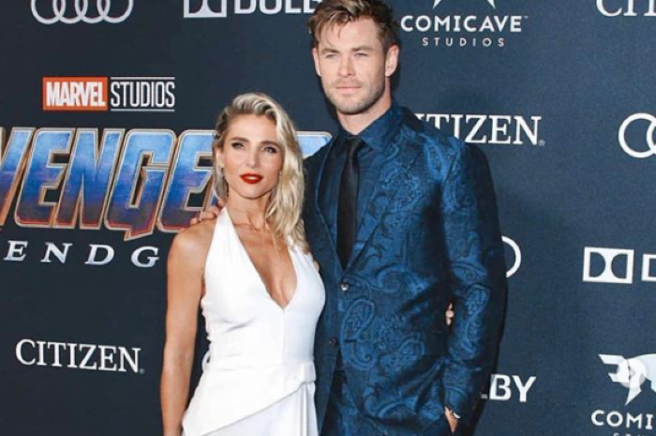 Chris Hemsworth reveals the reason why he's quitting Hollywood
It's official: Chris Hemsworth is putting the breaks on his Hollywood acting, and the world is in mourning.
We have to say, this news broke our hearts into a million tiny, miniscule shards of glass.
The 35-year-old Avengers: Endgame and Men in Black star made the revelation to The Daily Telegraph, telling the paper that he's turning down all projects for the rest of 2019.
Why? Family, of course. Damn it Chris, WE ARE YOUR FAMILY. Your work partners-in-crime, your loyal fans, your humble servants. How could you do this to us?
With that dramatic outburst over, let's carry on by expanding on his reasoning for spending more time with his young family:
"This year I probably won't shoot anything. I just want to be at home now with my kids," said the dad(dy), who shares three children with wife Elsa Pataky.
He has a seven-year-old daughter named India and five-year-old twin sons Tristan and Sasha, who live with him in Byron Bay, Australia
"They are at a very important age," he added. "They are still young and they are aware when I leave more than before."
Chris has been on our screens for pretty much the entirety of 2019, starring in blockbusters and reboots which have garnered huge revenue.
His turn as an overweight and alcohol-soaked, depressed Thor showed his comedic timing in the final Avengers movie. The chilled-out Aussie has always valued family and admitted his money makes him "feel gross".
GQ magazine interviewed the actor last year, who according to Forbes earned an incredible $64.5 million since the start of 2018. He explained his distaste with having too much money:
"I remember saving up for a surfboard when I was younger. The surfboard was 600 bucks and I saved up for a whole year with Dad's help," he recalled. "I didn't even want to surf on it for fear of damaging it.
His new Byron Bay home is rumoured to be worth a staggering $20 million.
His wife told Australian Harper's Bazaar last month that Byron "is a different world":
"Here, there's a disconnect. It was a dream I'd have this kind of life. It has been our means of slowing down and made me learn how to be happy without all that. To stop worrying about trying to find another job. It makes you connect with your family. It's about teaching them to enjoy this instead."
We hope we'll still see one of our favourite actors on the screen in another while, once he gets his break from the craziness of Hollywood and stardom. We love a family man.
Feature image credit: Instagram/@chrishemsworth