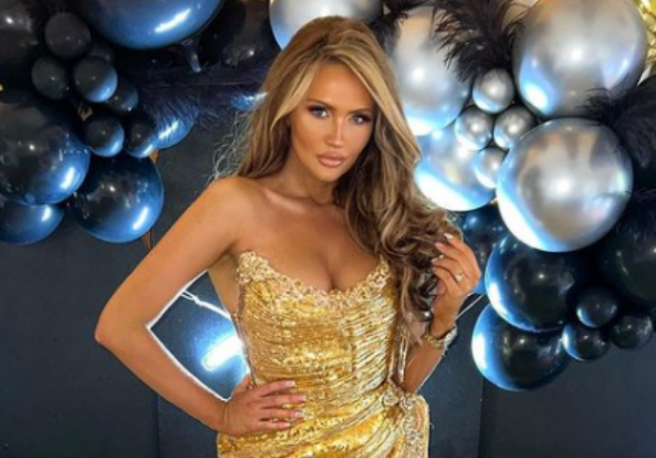 Charlotte Dawson shares honest update on pregnancy side effects
Charlotte Dawson has shared an honest and realistic side of pregnancy with her followers.
Last month, the reality TV star announced the wonderful news that she and her fiancé are expecting a baby boy.
The pregnancy announcement came after Charlotte suffered a heartbreaking miscarriage in April 2022.
Now, updating her fans on how she is feeling in this pregnancy, the 30-year-old revealed she is very emotional and hormonal, saying she even cried at the Love Island result last night.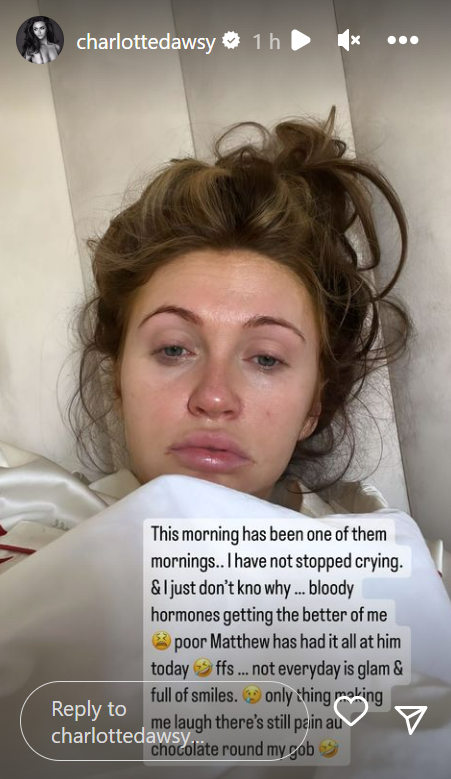 Posting a photo of herself tucked up in bed to her 1.3M Instagram followers, Charlotte explained, "This morning has been one of them mornings.. I have not stopped crying and I just don't know why… bloody hormones getting the better of me".
"Poor Matthew has had it all at him today, ffs… not everyday is glam & full of smiles".
She jokingly added, "Only thing making me laugh there's still pain au chocolate round my gob".
The former Celebs on the Farm star then shared a snap of herself enjoying a bowl of noodles and a cup of tea. She then revealed, "Super Noodles and a brew to sort me out".
Charlotte and Matthew are already parents to their two-year-old son, Noah, and when announcing this pregnancy, shared how excited they were for him to become a big brother.
"I can't believe it's actually happened again and Noah is going to be a big brother! Obviously this one is a rainbow baby. I feel very blessed and very happy that I've managed to get pregnant again".
Dawson recently shared that her baby boy is due to make his arrival into the world on August 3rd. How exciting for them!