Cancer awareness: What's the BRCA gene and should I get tested?
Last week, the world lost the wonderful Emma Hannigan, who was an inspiration to people all over the world.
Emma discovered that she was a carrier of the BRCA gene in 2005, and bravely battled cancer 10 times in a 12 year period.
Sadly she lost her battle, but she was a massive supporter of cancer awareness charities.
And while we all know that the BRCA gene is a bad thing, we still don't really know what it is exactly.
So, with the beautiful Emma in mind, we decided to do some research, and spread some awareness.
Firstly, what exactly is the BRCA gene?
According to cancer.ie, 'the BRCA1 and BRCA2 mutations are inherited in a particular manner, which means that if a person has a mutation present in the gene, their offspring have a 50% chance of inheriting it.'
'Women who have a mutation in either of these genes have a 50–85% lifetime risk of developing breast cancer and a 10–40% lifetime risk of developing ovarian cancer. If either one of these mutations are found it carries an increased risk of a second breast cancer.'
What kind of family history is relevant to this gene?
Before I say anything, it is important not to panic if you identify with any of these family connections. If you're worried, call your GP nad go from there.
It is important to note that not every person with breast cancer needs genetic testing. Individuals are tested for BRCA1 and BRCA2 mutation based on their genetic risk that assesses personal and family history factors, such as the following:
Breast cancer diagnosed before age 50
Cancer in both breasts in the same woman
Multiple breast cancers in the same woman
Both breast and ovarian cancers in either the same woman or the same family
Two or more primary types of BRCA1- or BRCA2-related cancers in a single family member
Male breast cancer
If your family history is suggestive of a possible BRCA1 or BRCA2 mutation, the best thing to do is first test the family member with the known breast cancer. If that person is found to have a BRCA mutation, then other family members should consider genetic testing to figure out their potential risk for breast and ovarian cancer.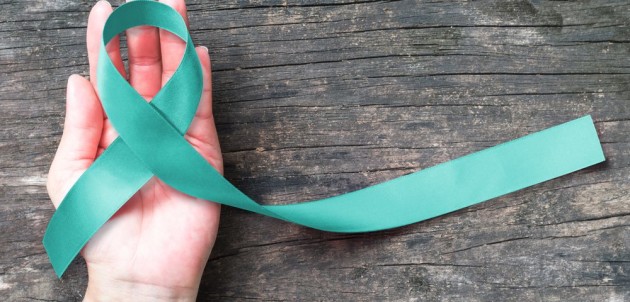 If I am a carrier of the gene, what do I do?
If you are diagnosed with the BRCA1 or BRCA2 mutation, there are measures you can take to reduce your risk of breast and ovarian cancer, such as:
Screening for breast cancer:
Observe your breast for changes, starting at age 18
Have a clinical breast exam performed by your doctor or nurse every 6 to 12 months starting at age 25
Have a screening breast MRI annually, starting at age 25 or 30
Consider a 3D tomosynthesis mammogram
Reducing breast cancer risk:
Many women with the BRCA gene get a double mastectomy, which will reduce the chances of getting breast cancer.
Consider risk-reduction medications.
Reducing ovarian cancer risk:
Much like the breasts, many carriers remove the ovaries and fallopian tubes at the end of childbearing age.
Annually screen for ovarian cancer with the use of blood test CA-125, and transvaginal ultrasound if recommended by your doctor, starting at age 30