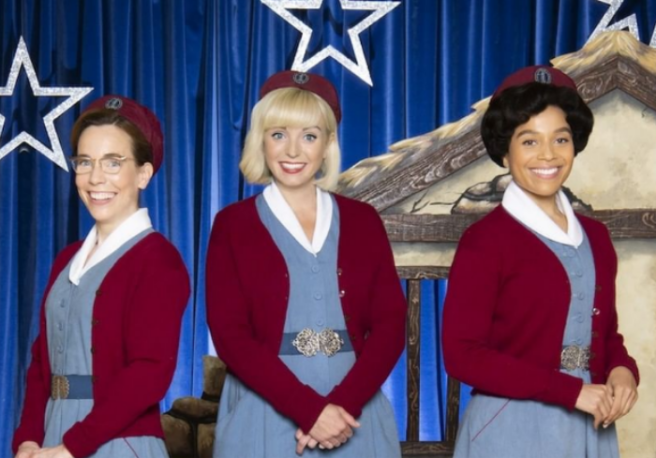 Call the Midwife release behind-the-scenes look at Christmas Special
Calling all Call the Midwife fans!
The hit BBC drama has released a behind-the-scenes look at their Christmas Special which is set to be released in 2024.
Taking to Instagram to share the shots to their 129K followers, the team revealed they were shooting a driving sequence with actors Max Macmillan and Stephen McGann, who play Timothy and Patrick Turner.
The snap shows the on-screen dad and son duo smiling as they sat in a car together.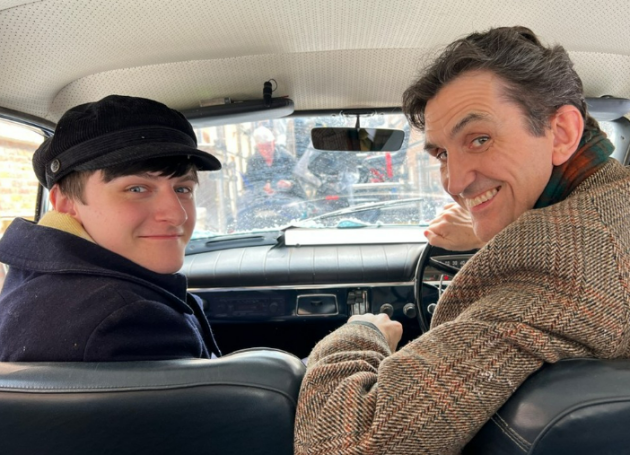 Call the Midwife's social media team posted more information in the caption of the post that explained, "Behind the scenes on the new Call the Midwife Christmas Special: The Turners take to the road!".
"Yesterday it was off to the Royal Dockyard in Chatham, Kent, to film some driving sequences for our new Christmas Special".
"This involved a lot of technical fiddling and special effects, but luckily the rain held off! Max Macmillan and Stephen McGann, who play Timothy and Patrick Turner, were confined to the small driver's cabin in their many layers of winter clothing, which – combined with members of the crew squeezed into the back passenger seats – became rather steamy and airless!".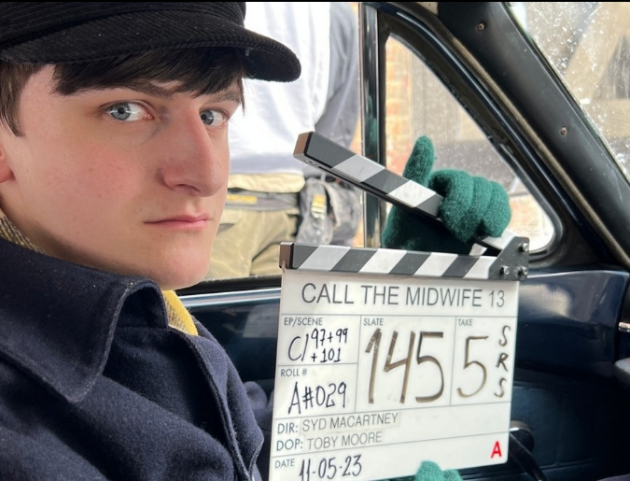 They continued, "Also, it was impossible for the other crew to get into the car to present the clapperboard to the camera at the beginning of takes, so the job fell to Max – a job he took very seriously, judging from the picture".
"Filming is off to a WONDERFUL start, and it was great to be back at the dockyard, where the official Call the Midwife tour takes place".
They added, "Call the Midwife returns with a new Christmas Special and Series 13 in 2024 xx".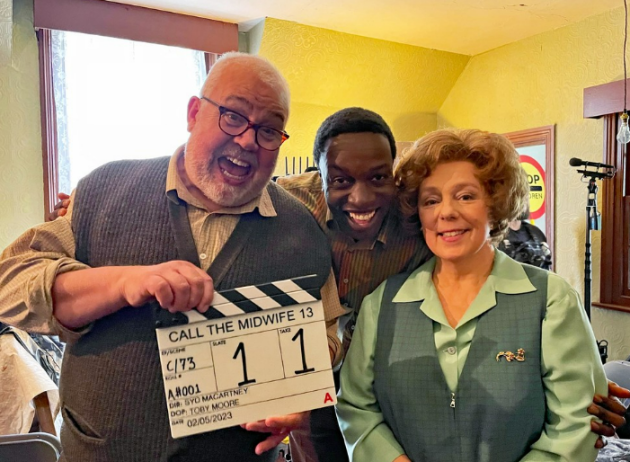 Many fans of the award-winning series headed to the comments to share their excitement at the behind-the-scenes look at the Christmas Special.
One fan penned, "I am so excited for another season, how far you have come".
"Can't wait…so excited", wrote a second fan, while a third agreed, "Love love love can't wait".
Filming for Series 13 of Call the Midwife began at the beginning of May and will also be released next year.