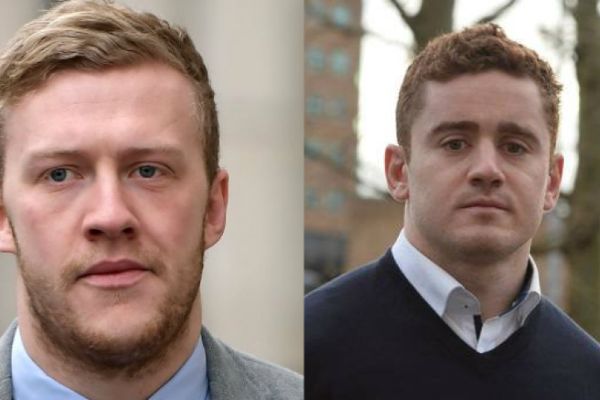 BREAKING: Rape trial defendants found not guilty on all charges
The jury in the trial of the Belfast rugby rape trail has found all four men not guilt on all charges.
The complainant had alleged she was raped by Ulster and Ireland rugby player Paddy Jackson, and orally raped by his teammate Stuart Olding.
Blane McIlroy (26), from Royal Lodge Road denies exposure, while 25-year old Rory Harrison, from Manse Road was charged with perverting the course of justice and withholding information.
All four men denied the charges made against them throughout the nine-week trial.
The jury, which consisted of eight men and three women, reached their unanimous verdict after three hours and 40 minutes of deliberation.