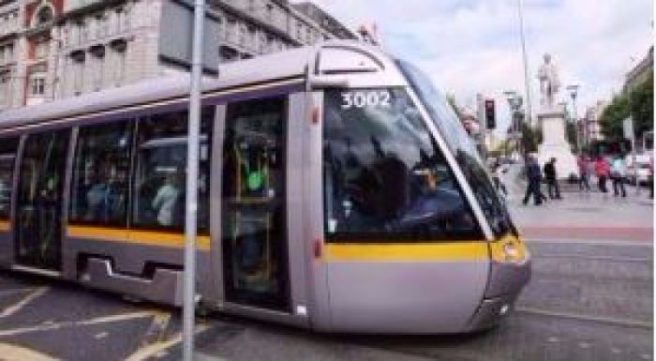 BREAKING: Luas service announce trams will stop running at midday
Members of the public who were relying on the Luas to get them home today will need to make alternative arrangements following the announcement the tram service will be brought to a halt in the next two hours.
According to the website, the decision has been made to suspend services due to the imminent arrival of hurricane Ophelia in the country's capital.
"The Luas Red and Green Line services will be curtailed from 10 am onwards today.Trams are being brought back to the Luas depots where they will be stored safely," read the statement.
"There will be no tram service from approx. midday for the remainder of the day," it continued.
See travel updates for today https://t.co/w5mIjQTkX3

— Luas (@Luas) October 16, 2017
This decision was made for a number of reasons which they cited in ther statement, writing: "Electricity in the overhead power lines must be turned off and cannot be turned on until a visual and technical inspection is under taken this evening."
They added: "Staff Safety is our priority and the infrastructure will also need to be checked for debris and water levels."
Luas will review the situation on an ongoing basis and is taking advice from Met Éireann and the National Emergency Coordination Committee.
It has been confirmed that normal service will resume tomorrow at 05.30.