BREAKING: Jennifer Garner and Ben Affleck ARE divorcing
Following months of rumour, this evening it has been confirmed that Ben Affleck, 42, and Jennifer Garner, 43, are indeed ending their decade-long marriage.
Sadly, the couple's ten-year wedding anniversary fell yesterday: they married privately in Turks and Caicos on June 29, 2005 with only one witness present.
At the time, Jennifer was two months pregnant with the couple's first child, Violet, who was born later that year.
They are also parents to Sera, six, and three-year-old Sam.
TMZ reports that the actors are still working out the particulars of their separation with the assistance of a mediator. Together worth in the region of €90m, they are also in discussions with their various business managers about how to best divide their assets.
And although the announcement may seem strange so soon after their milestone anniversary, it is believed that the timing was in fact significant: under California law, spousal support becomes more generous if the couple has been together for ten years or longer.
Their divorce will be filed when all of their property and custody issues are resolved. However, the split is believed to be amicable and Ben and Jen will share joint custody of their three children.
A statement from the couple this evening reads: "After much thought and careful consideration, we have made the difficult decision to divorce.
"We go forward with love and friendship for one another and a commitment to co-parenting our children whose privacy we ask to be respected during this difficult time."
The two met during the filming of their 2003 film Daredevil and began dating shortly afterwards.
In recent months, Mr Affleck has been spotted on several occasions unwinding in Las Vegas casinos. He was also away filming – and reportedly not wearing his wedding ring – on Ms Garner's 43rd birthday in April.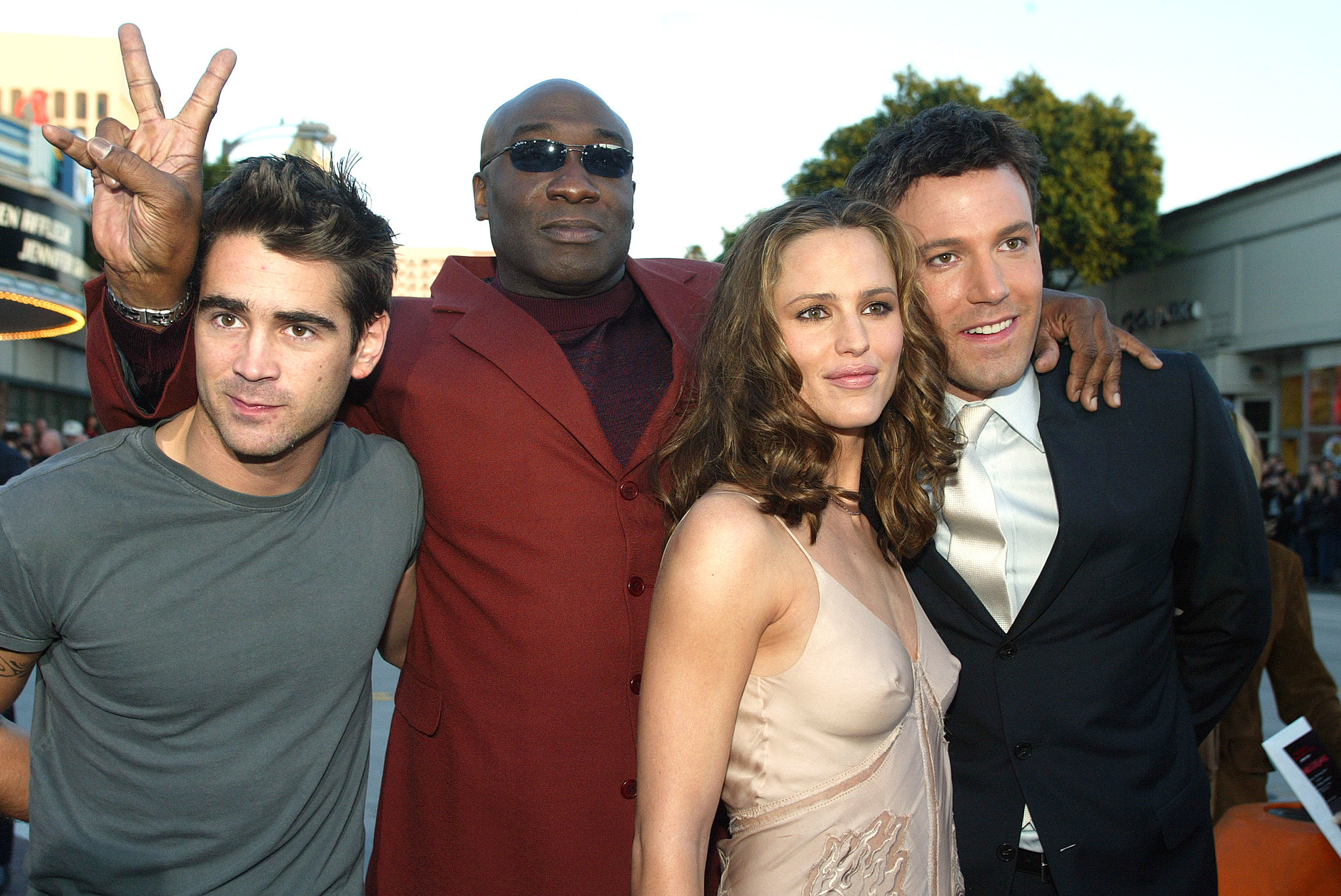 But for their children they have certainly put on a united front: just two weeks ago the family was pictured smiling and laughing together on a trip to a farmer's market in Los Angeles.
Often shunning the limelight, both actors have previously spoken of the support their spouse offers them.
Jennifer told InStyle magazine in 2013: "We both know we couldn't do what we do without each other. He has been amazing at finding ways of telling me how much he appreciates what I do.
"Honestly, I would do anything for that man, because I know it's not to be taken for granted."
And in the same year, Ben in an interview with Playboy said of his wife: "Getting to know her, falling in love with her and being connected with her gave me a foundation to reach out and say, 'Okay, I'm going to do Hollywoodland; I'm going to direct Gone Baby Gone.'"