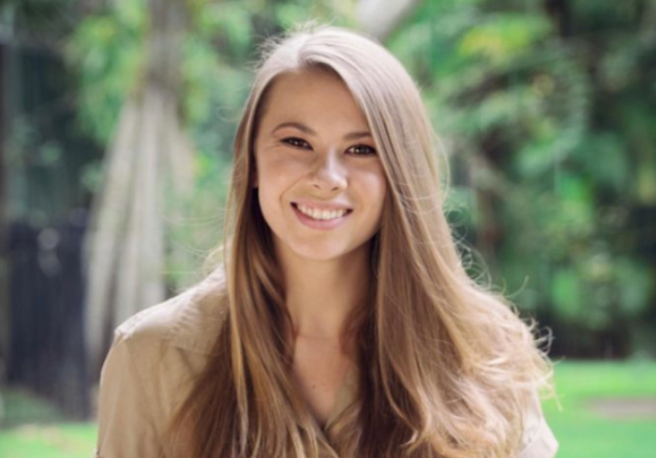 Bindi Irwin shocks fans with 'insurmountable' secret health battle
Bindi Irwin has been opening up about her health.
Bindi, who is the daughter of the late zookeeper Steve Irwin, took to social media last night and shocked fans with a recent image of herself lying in a hospital bed.
In a subsequent lengthy caption, the 24-year-old Australian decided to explain the reason for her admission to hospital.
"For 10yrs I've struggled with insurmountable fatigue, pain & nausea. Trying to remain a positive person & hide the pain has been a very long road. These last 10yrs have included many tests, doctors visits, scans, etc," Bindi began.
The conservationist then went on to recall how she was beginning to lose hope. "A doctor told me it was simply something you deal with as a woman & I gave up entirely, trying to function through the pain," she wrote.
Bindi confirmed that she underwent surgery for endometriosis. "Going in for surgery was scary but I knew I couldn't live like I was," she admitted. "Every part of my life was getting torn apart because of the pain."
Bindi then shocked her 5.1M Instagram followers by describing what her medical professionals discovered. "To cut a long story short, they found 37 lesions, some very deep & difficult to remove, & a chocolate cyst. @seckinmd's first words to me when I was in recovery were, 'How did you live with this much pain?' Validation for years of pain is indescribable," she shared.
Thankfully, the mum-of-one has since confirmed that she is on the mend after surgery. "I'm on the road to recovery & the gratitude I feel is overwhelming. To those questioning the cancelled plans, unanswered messages & absence – I had been pouring every ounce of the energy I had left into our daughter & family," she penned.
Lastly, Bindi pleaded with the public to refrain from any questions surrounding pregnancy. "Please be gentle & pause before asking me (or any woman) when we'll be having more children. After all that my body has gone through, I feel tremendously grateful that we have our gorgeous daughter," she wrote.
Famous faces have since taken to Bindi's comment section to express their well-wishes.
"Thank you for sharing!", replied comedian Amy Schumer.
"Love you Bindles ! You are truly a warrior in every sense of the word," added dancer Derek Hough.
We're wishing Bindi a speedy recovery.