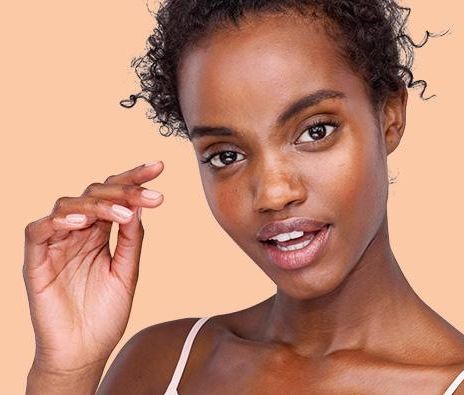 Aveeno launch new night cream for sensitive skin
Skincare brand Aveeno® reveals the latest addition to its much-loved Calm + Restore® face care range with the launch of Aveeno Calm + Restore Re-Hydrating Night Cream. The product comes as a welcomed extension to the existing range of daily face care products including a Nourishing Oat Cleanser, Soothing Toning Lotion, Triple Oat Serum and Oat Gel Moisturiser. All products within the popular range are clinically proven to nourish the skin, helping it to feel calm, restored and healthy looking.
With research suggesting the skin barrier is more prone to irritation during the night, it is increasingly important to rehydrate skin after a day of exposure and provide it with the right ingredients for it to repair. Say hello to the new night-time hero from Aveeno – Calm + Restore Re-Hydrating Night Cream. Dermatologist tested and fragrance-free, the formula intensely moisturises sensitive skin, replenishing and helping strengthen its moisture barrier during the night. Made using 100% pure, nourishing oat, it provides up to 48-hour moisturisation, meaning skin de-hydration is at a minimum and every morning it will feel soothed and nourished.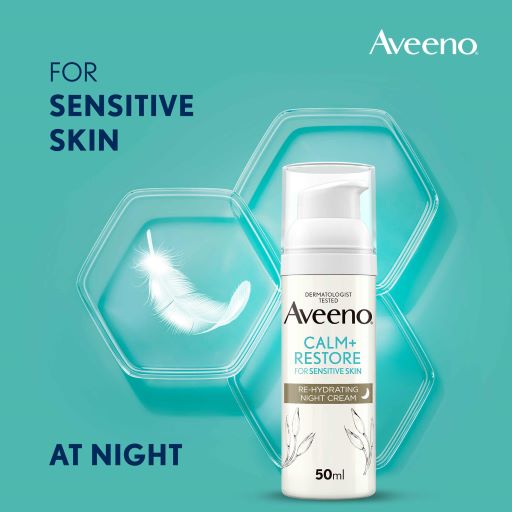 The formula's rich and velvety texture is made with Aveeno ingredients we've come to know and love, including Prebiotic Oat (known to help soothe and repair skin), Mineral Complex (known to increase the surface skin cell turnover), calming Feverfew (known for its antioxidant and skin calming properties) and rich Shea Butter. It is the perfect addition for a complete Calm + Restore night-time skincare routine.
Dermatologist, Dr. Cristina Psomadakis (aka 'Dr Soma') comments: "I am incredibly excited about this new launch and thrilled to be working with AVEENO again. Our evening skincare routine is such a crucial one to get right to enable our skin to repair and renew. Not only have AVEENO extended my favourite CALM + RESTORE face range, but it's great to see a focus from the brand that intensely nourishes and strengthens the protective skin barrier while we sleep, to ensure morning skin dehydration is a thing of the past."
The experts at Aveeno understand that when peoples' skin feels good, they can't help but feel good. That is why its products are formulated with oats and or oat extracts to balance skin, going beyond the surface to leave a deeper impact on overall well-being. Through recognising the role healthy skin plays in achieving holistic well-being, people can feel more empowered and confident in the skin they're in.
Aveeno Skincare & Education Expert, Rebecca Bennett adds: "The Calm + Restore Re-Hydrating Night Cream is a brilliant product. We have been developing it for some time and I am so excited to finally be able to share it with our loyal Aveeno customers and brand fans! Following our Calm + Restore face care launch we received such a positive response from users with sensitive skin. I'm so excited to provide our customers with a product that has been formulated with carefully selected ingredients to complete one's sensitive skin regimen. With the extension of the range, Aveeno now offers a full portfolio of face products to moisturise and cleanse dry skin – from day to night!"
NEW Aveeno Calm + Restore Re-Hydrating Night Cream 50ml retails at €14.99 RRP and is available from pharmacies nationwide.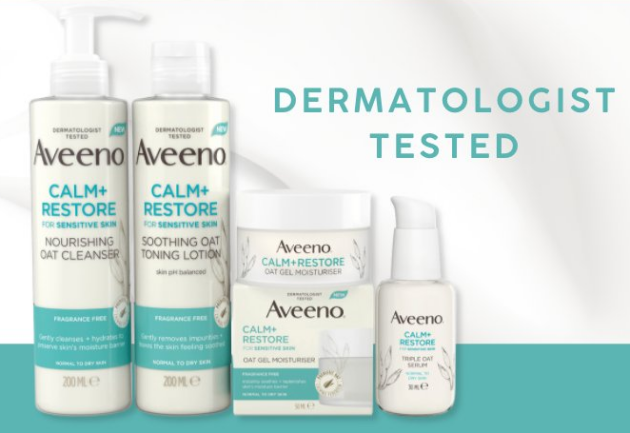 The Aveeno Calm + Restore face care range includes the following products:
Nourishing Oat Cleanser 200ml €9.99 RRP
Gentle cleanser with prebiotic oat and calming feverfew to cleanse the skin of impurities leaving skin feeling soothed & nourished.
Oat Toning Lotion 200ml €9.99 RRP
Gentle toning lotion with prebiotic oat and calming feverfew for a final cleansing step to remove residues such as make up leaving the skin ultra-refreshed.
Triple Oat Serum 30ml RRP €15.99 RRP
Triple oat complex (Colloidal oat, oat oil and oat extract) with calming Feverfew which is known to have antioxidant properties. Instantly smooths and fortifies the skin's moisture barrier.
Oat Gel Moisturiser 50ml RRP €12.99 RRP
Light-weight gel moisturiser giving 24-hour moisturisation with prebiotic Oat known to help soothe & repair skin.
All Aveeno face care products have been dermatologist tested and are hypoallergenic, fragrance free and suitable for normal to dry skin.
Find out more at www.aveeno.ie.