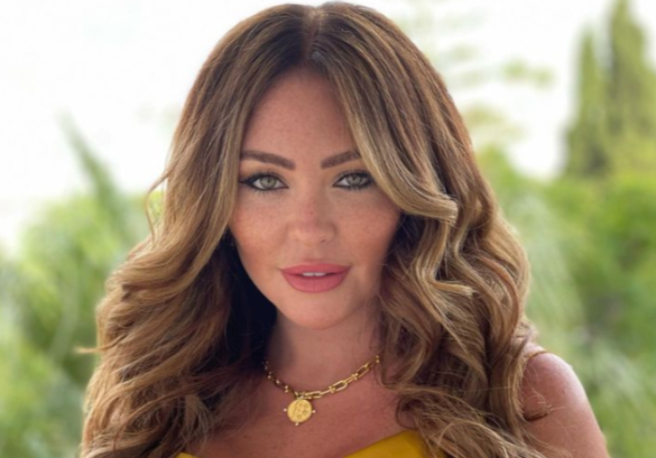 Atomic Kitten's Natasha Hamilton reveals 'cat fights' with bandmates
Natasha Hamilton has been spilling the goss about her time in Atomic Kitten!
The singer joined the iconic band in 1999, alongside members Liz McClarnon and Jenny Frost.
However, despite their friendship, the 40-year-old has admitted that things could get tense between them at times.
Speaking on This Morning earlier today to promote herself joining The Real Housewives of Cheshire, Natasha recalled a few memories from the old days in the band.
"We had each other's backs through thick and thin," she detailed. "We didn't always agree and there would be some major cat fights behind the scenes."
"But to put it to bed, it's like siblings. You fall out every now and then, but you love each other and you support each other," she explained further.
Natasha went on to note how she was apprehensive when she was asked to join the Real Housewives cast. "I've done little bits over the years, but when they asked me to join I was like, 'What am I gonna do?'", she said to presenters Dermot O'Leary and Alison Hammond.
"I've worked with feisty ladies before, with Jenny and Liz, so I know what it can be like. It can be intense," she teased.
The mum-of-four was then asked about her recent pregnancy announcement. Natasha is currently expecting her fifth child, her first with husband Charles Gay.
The expectant mum recalled how she felt "so sick" during filming for The Real Housewives, but that she didn't want to share the news with her castmates just yet. "You're meeting all these women, and I'm like, all I want to do is vomit on them," she joked.
Natasha further detailed how pregnancy has only added to her already chaotic life. "Me and my husband have been married for a year and a half, and we have been trying since we got married. It's taken us a little bit longer than what we thought. Everything's kinda landed at the same time," she admitted.
"But I mean, my life's always been busy, I've always had a busy career, I've had a big family," she beamed.
You can catch Natasha in the new series of The Real Housewives of Cheshire, beginning on March 20 at 9pm on ITVBe!