Anna Cosgrave verbally abused by pro life passer-by in startling video
Over the past few weeks, there have been a number of reports of people being abused verbally and physically for their public support of voting Yes or No in the upcoming referendum.
Anna Cosgrave, founder of the Repeal Project and vocal activist for women's rights, gave her online followers an example of this abuse.
Uploading a video to her Instagram and Twitter, the Repeal founder highlighted some of the narrative surrounding the opinions of one particular No voter.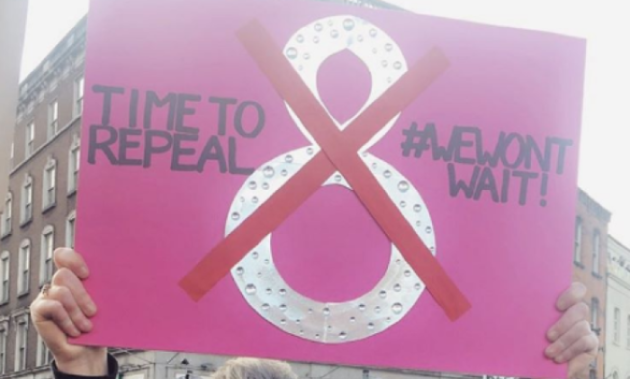 Anna maintained the anonymity of the person in the video who hurls abuse at Anna on the street by not showing the woman's face.
'God will punish you, you're the Anti Christ. Tiny little gifts from God ye want to see murdered,' the woman yelled.
'You dont punish a little child for the sin that the mother couldn't keep the legs closed.'
We have created a society that advocates this mentality. It's not our fault. It's those that have refused to engage with reality. " don't punish the baby when the mother couldn't keep her legs closed"
.
I walked away, never lost my cool. People upset, disturbed. Keep going. pic.twitter.com/8Sob5U97n3

— AnnaCosgrave (@AnaCosgrave) May 8, 2018
'We have created a society that advocates this mentality,' Anna wrote when uploading the video.
'It's not our fault. It's those that have refused to engage with reality. " don't punish the baby when the mother couldn't keep her legs closed"'