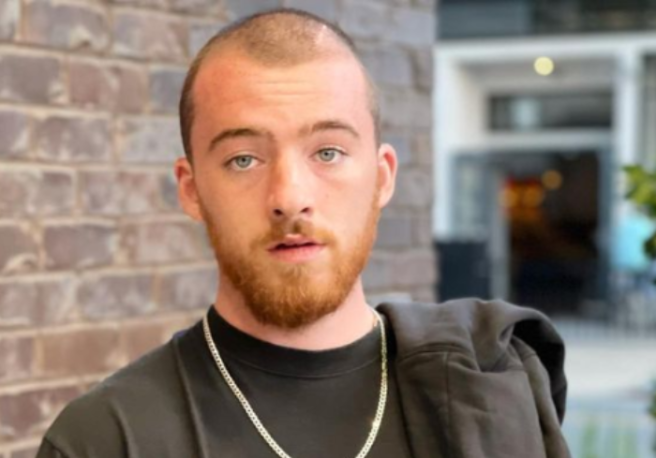 Angus Cloud's mum opens up about tragic loss of Euphoria star son
Angus Cloud's mum, Lisa, has opened up about the heartbreaking loss of her son.
Angus, known for playing Fezco in HBO's hit series Euphoria, tragically passed away on July 31 from an accidental drug overdose at the age of just 25.
Almost two months on from her son's death, Lisa has reflected on his passing and detailed the devastating moment she found her son deceased in his bedroom.
While speaking to People, Lisa explained, "He was so beautiful and creative. He loved his home and he loved this little, tiny room". She then pointed at her son's wooden desk and revealed, "This is where my boy passed away".
Recalling the tragic moment she went into her son's room to wake him up as he often fell asleep at his desk, Lisa admitted, "I started shaking him and screaming. I pushed him hard, and he fell on the floor".
"I tried to resuscitate him – mouth to mouth – and I was compressing him. I was screaming for my neighbour because I didn't want to leave him and call 911, and I just kept at it until they took him away".
She went on to say, "I miss him so much. He was the love of my life".
Lisa also revealed the last thing Angus said to her before she went to bed that night, explaining that he gave her a hug and told his mum, "I love you, mama. You're the best. I'll see you in the morning".
It was recently revealed that Angus passed away from 'acute intoxication' due to fentanyl, cocaine, methamphetamine and other substances in his system, and now Lisa went into more detail about her son's passing.
"It was predominantly the central nervous system depressants. It started to slow his heart and slow his breathing. He got tired from lack of oxygen".
"Everything just slowed down, and eventually his heart stopped and he went to sleep. But he didn't kill himself".
"He went out at his total power, his total beauty, his total influence, and the reaction that everyone has had is very moving to me".
She added, "You know, he's not just an actor who overdosed. He was a beautiful soul, and that's why people miss him so much".