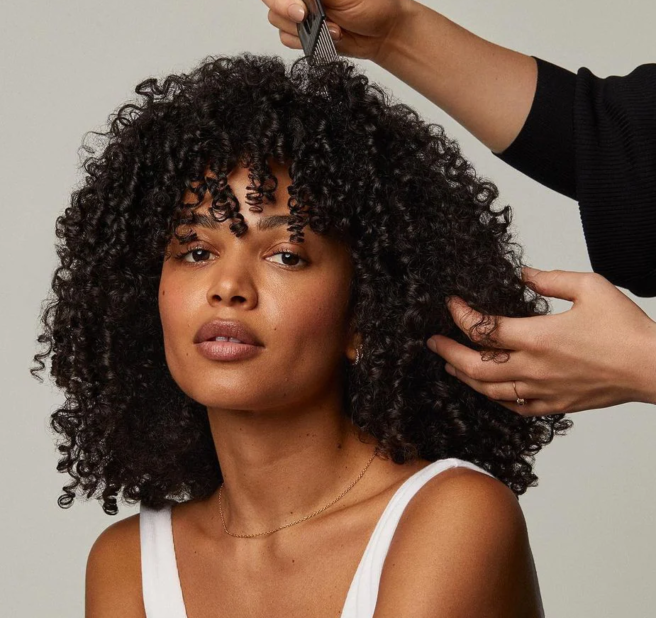 The inventor of Olaplex has just launched his next wonder treatment for damaged hair
If you have hair that has been harmed by heat, chemicals, bleach, or both, you've undoubtedly done everything to fix it, including cutting off the affected areas. A new haircare system has been developed by Dr. Eric Pressly, who also created Olaplex. That Olaplex, indeed. The new generation of bond-building is known as Epres. There is simply one step and it promises to work on all colors, textures, and hair kinds. Right, that sounds like a dream. Here is the skinny.
Epres is a performance-first, scientifically led beauty company focused on disrupting and sustaining technologies in haircare. We develop cutting-edge solutions for all hair types, valorize our technology through salon professionals, and use balanced science to deliver the healthiest hair possible.
Founder Dr. Eric Pressly holds more than 100 patents in bond-repair technology, but he considers epres' first formula to be his best invention yet: a unique bond-repair treatment that re-bonds the structure of the hair with maximum efficacy, working to repair chemical, thermal and mechanical damage—all in one simple, acid-free step.
CREDIBLE SCIENCE. INCREDIBLE RESULTS.™
Epres founder Eric Pressly first discovered his talent for innovation while pursuing his Ph.D. in materials science, working on everything from developing life-saving pharmaceuticals to inventing the bond-building category in haircare.
Now he's taking hair science to the next level with epres' first breakthrough, a one-step bonding treatment that was formulated to mix with all major professional services to deliver deep repair without affecting the pH of chemical service. For salon pros, epres' cutting-edge technology is a game-changer: the ultimate tool to elevate their own artistry, achieve consistently superior results, and send clients out the door with softer, stronger, healthier hair.
epres Professional Bond Repair was developed for anyone with damaged hair. Whether you colour, bleach, straighten, blowout or perm, our technology repairs broken bonds to increase hair's strength and softness, decrease breakage and frizz, and bring hair back to its healthiest state.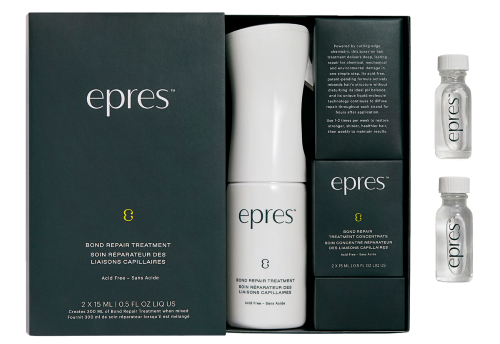 For stylists, epres innovation helps you deliver your very best every day. For clients, we have created another reason to go back to the salon. And for customers everywhere, we also offer an at-home, spray-on treatment so everyone can enjoy—and extend—the benefits of stronger, healthier hair.
The patent-pending molecular technology repairs disulfide bonds, which form the internal structure of healthy hair. Rebuilding these bonds with epres technology during your professional service leads to softer, stronger hair with less breakage and frizz—and no change in development time or desired colour effect. Plus, we do it all in one simple, acid-free step.
Unlike acid-based bond builders, epres Professional Bond Repair does NOT affect the pH of the chemical service—resulting in less damage and better bond repair without unwanted side effects.
The formulation does not slow the chemistry of professional services.
The acid- and thiol-free technology does not deswell the hair, which can inhibit coloring and bleaching.
Unlike those that use solid molecules, our liquid-molecule Biodiffusion™ technology delivers continuous repair through each strand, even after hair is dry.
The breakthrough technology is also available to the at-home consumer with epres™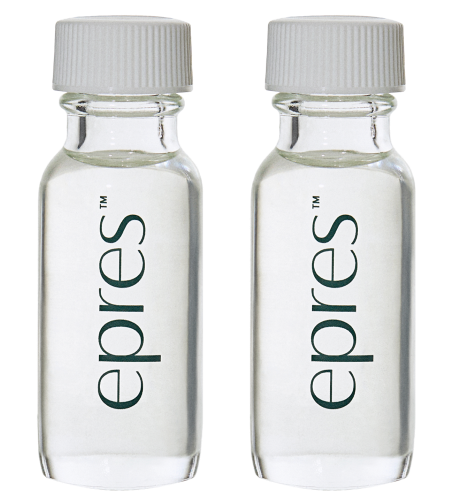 Bond Repair Treatment: a simple, one-step spray that actively rebonds hair's structure, then continues to diffuse repair through each strand for hours. Just spray onto dry hair until fully saturated, leave on at least 10 minutes, then cleanse and style as usual to restore stronger, shinier, healthier hair.
How is epres different from other bond builders?
epres Bond Repair is an acid-free, single-step formula that delivers deep bond repair via patent-pending technology. Some of the advantages of our formula include:
As a vegan, acid-free, zero-quat technology, epres does not affect the pH of the chemical service—and delivers more diffusion since hair is more swollen at a pH of 8.
Unlike other bond builders that use solid actives, epres' liquid actives and Biodiffusion™ technology continue to work even when hair is dry.
The formulation does not slow or inhibit the chemistry of professional services
When should you use epres?
Any time the hair is in need of deep repair! Not only can our formula be used on all hair types, it also can be used across all services. Whether it's bleach, straightening, blowouts, perms, detangling, relaxers, or other in-salon treatments, their formula's molecular construct lends itself to great flexibility and performance.
Launched in 2022, epres is going to a game changer in the bond building industry.
Epres at-home kit: €49.00 and Epres refill kit: €35.00 are available to purchase on www.epres.ie and www.zolobeauty.com and in selected salons nationwide. Salons will also be providing professional treatments.