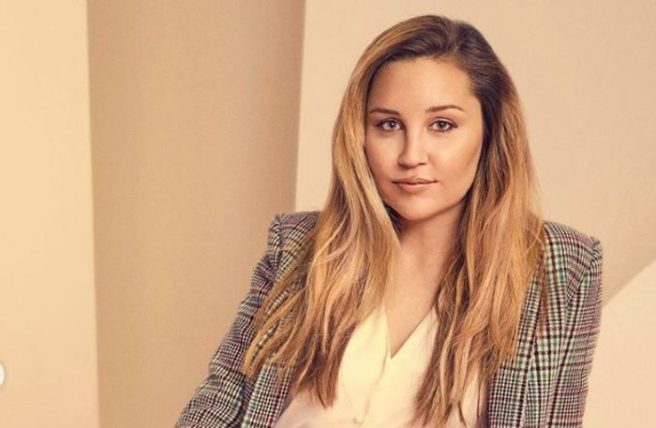 Amanda Bynes is back: She talks addiction, meltdowns and acting
She was the child star who successfully broke into more adult acting roles.
We loved watching her after school on Nickelodeon's The Amanda Show, adored her as kooky Penny in Hairspray and She's The Man was our sleepover go-to as teenagers.
And then, just as quick as she became our on-screen BFF, she seemed to go down the typical child-star spiral.
However, the 32-year-old has made her triumphant return – and she is breaking the Internet.
The actor is currently studying at the Fashion Institute of Design and Merchandising in downtown Los Angeles.
She has been enrolled there since 2014 and is getting her Associate's of Art degree in Merchandise Product Development this month before starting a Bachelor's degree in January.
But hold on – acting is still her first passion – phew.
Acting has been her whole life; she had an agent by the age of seven, went on to a "SNL-with-tweens"-esque sketch show on Nick and then, of course, she had her own show.
She says that "It was a dream come true. It was unbelievable for me."
After three seasons, it was time for Amanda to break into movies – and that she did. Remember her, aged 15, alongside Frankie Muniz in Big Fat Liar?
And What I Like About You on the WB, opposite Jennie Garth, playing two sisters living in New York City.
But then came 2007.
Blame paparazzi culture, snapping young stars as they fell out of nightclubs – not that Amanda liked going out that much, or alcohol for that matter.
But, she says, "I started smoking marijuana when I was 16. Even though everyone thought I was the 'good girl,' I did smoke marijuana from that point on. I wasn't going out and partying or making a fool of myself… yet."
It was after making Easy A, her last movie, that thing started to spiral.
She says candidly, ''I literally couldn't stand my appearance in that movie and I didn't like my performance. I was absolutely convinced I needed to stop acting after seeing it."
She continues, "I was high on marijuana when I saw that but for some reason, it really started to affect me. I don't know if it was a drug-induced psychosis or what, but it affected my brain in a different way than it affects other people."
That smile ! She's back!! pic.twitter.com/Y8IrsgKnxO

— john.E.bee (@johnnebee) November 26, 2018
So she retired on Twitter and sank into a dark existence with a seedy crowd.
Now sober for four years, her advice to anyone struggling with substance abuse is ''to be really careful because drugs can really take a hold of your life. The mixture of marijuana and whatever other drugs and sometimes drinking really messed up my brain. It really made me a completely different person. I actually am a nice person. I would never feel, say or do any of the things that I did and said to the people I hurt on Twitter."
Thankfully she is looking super healthy and says, "I have no fear of the future. I've been through the worst and came out the other end and survived it so I just feel like it's only up from here."
Everyone, get ready for the second act of Amanda Bynes- we have a feeling it's gonna be a great one.