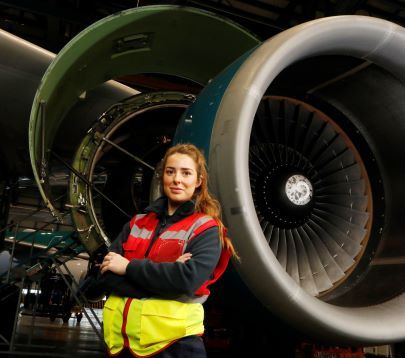 Aer Lingus launches 2023 Aircraft Engineer Apprenticeship Programme
Aer Lingus has a long and proud history supporting apprentices, having first developed an aircraft apprentice programme in 1962. In more recent times, since 2011, Aer Lingus has supported the careers of 140 aircraft engineers who worked with the airline having graduated from the apprenticeship. Earlier this year, Aer Lingus celebrated the graduation of 27 newly qualified aircraft engineers who successfully completed the apprenticeship. All 27 graduates were hired by the airline and have joined its Maintenance and Engineering team servicing the airline's fleet of Airbus aircraft, including the next-generation Airbus A321neo and A320neo, which are Aer Lingus' newest and most sustainable aircraft.
The four-year programme, run in conjunction with both SOLAS, the State further education and training agency, based in Shannon, and Technological University Dublin, provides an opportunity for budding engineers to gain hands-on experience while becoming fully qualified Aircraft Engineers.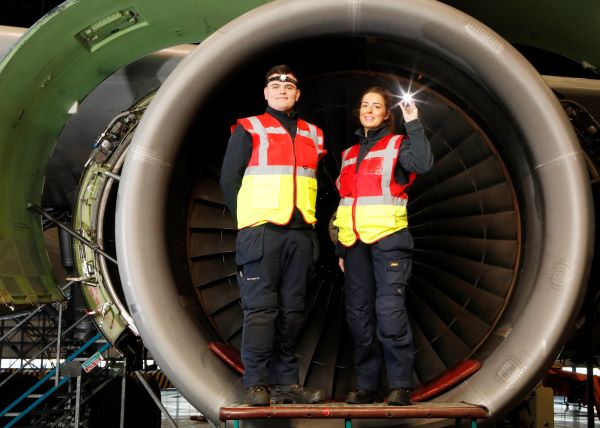 Commencing in September 2023, the programme is a combination of classroom learning and practical experience, with a focus on line-maintenance and the delivery of Aer Lingus' customer experience. This forward-looking programme helps to ensure Aer Lingus has access to talented and qualified engineers for future growth. Initially, the training will take place in Dublin, followed by time spent in Shannon in the first year before returning to Dublin to finish the programme. Upon completion, apprentices will have the opportunity to continue working with Aer Lingus as fully qualified aircraft engineers.
Aer Lingus Chief Technical Officer, Javier Jimenez, said: " The Aer Lingus 2023 Aircraft Engineer Apprentice Programme provides an excellent opportunity for aspiring aircraft engineers to gain practical experience and become fully qualified aircraft engineers.
Safety is at heart of everything we do in Aer Lingus and our engineers play an immensely important role in delivering a smooth operation for the airline.
Aer Lingus has a proud history of providing opportunities to people starting out on their careers. Our apprenticeship enables us to encourage and develop raw talent that is crucial to evolving our Maintenance and Engineering team. With only 15 places available, we encourage anyone interested to apply as early as possible."
Successful applicants will need to demonstrate strong technical and mechanical skills, enthusiasm, determination, and a willingness to commit to the programme's four-year duration. They must also have excellent communication skills and the ability to work on their initiative while contributing effectively as part of a team. Candidates can apply online now via the Aer Lingus website until 12 May 2023, by submitting a CV application, and if they meet the essential criteria, they will be invited to complete an online assessment and an interview. Applicants must be at least 18 years old by 1st September 2023.
The application process for the 2023 Programme is now underway at www.aerlingus.com/careers and will remain open until 12 May 2023.